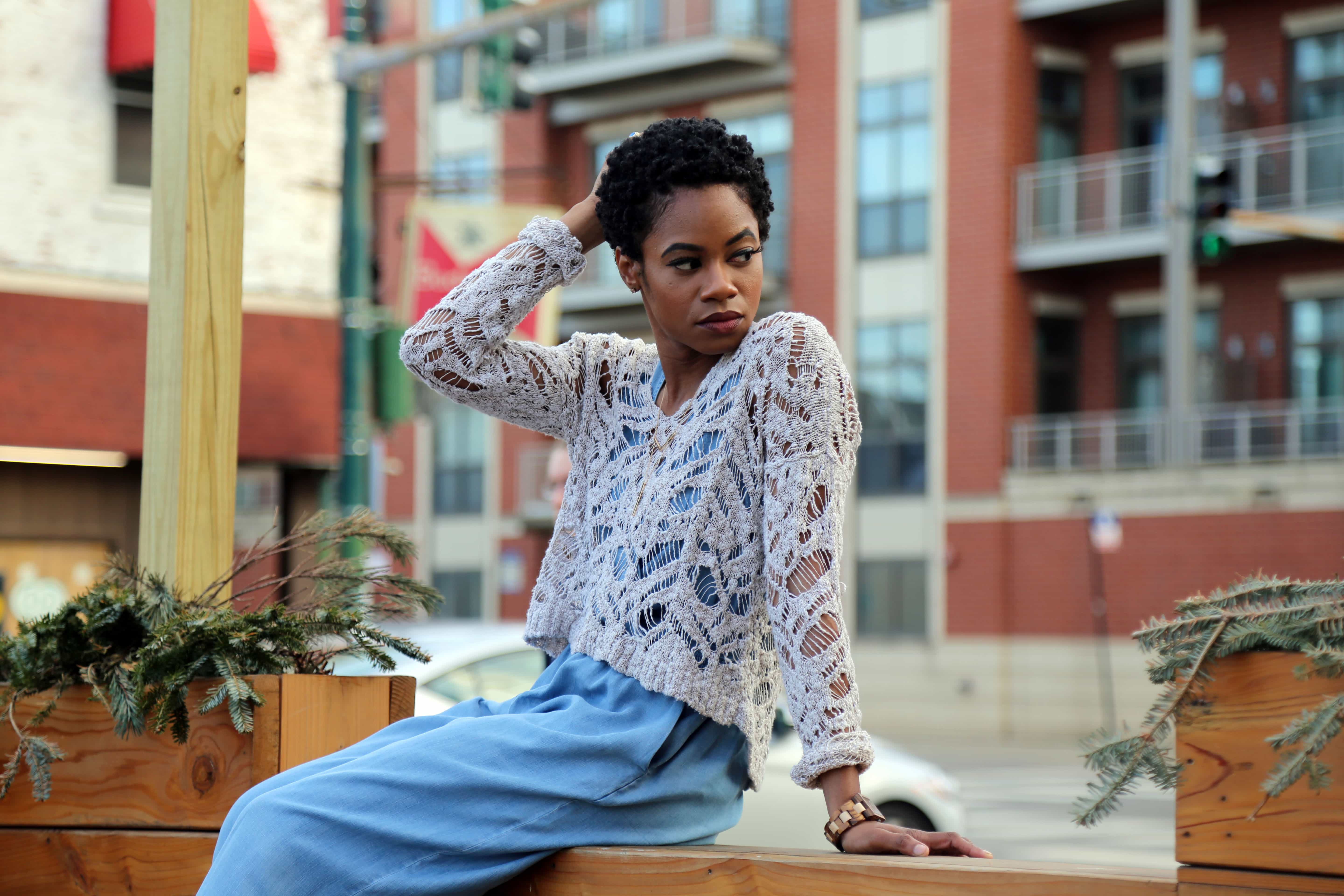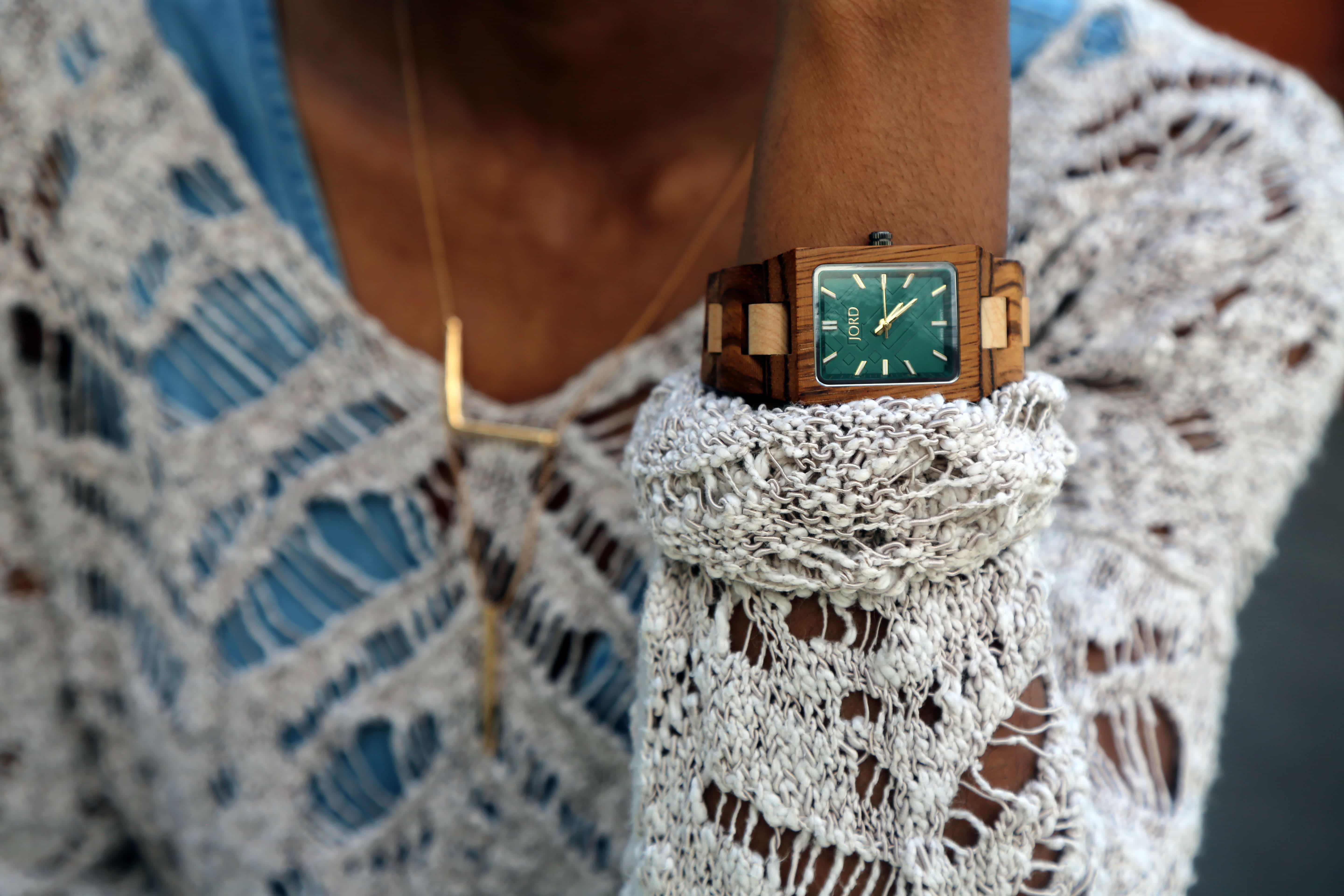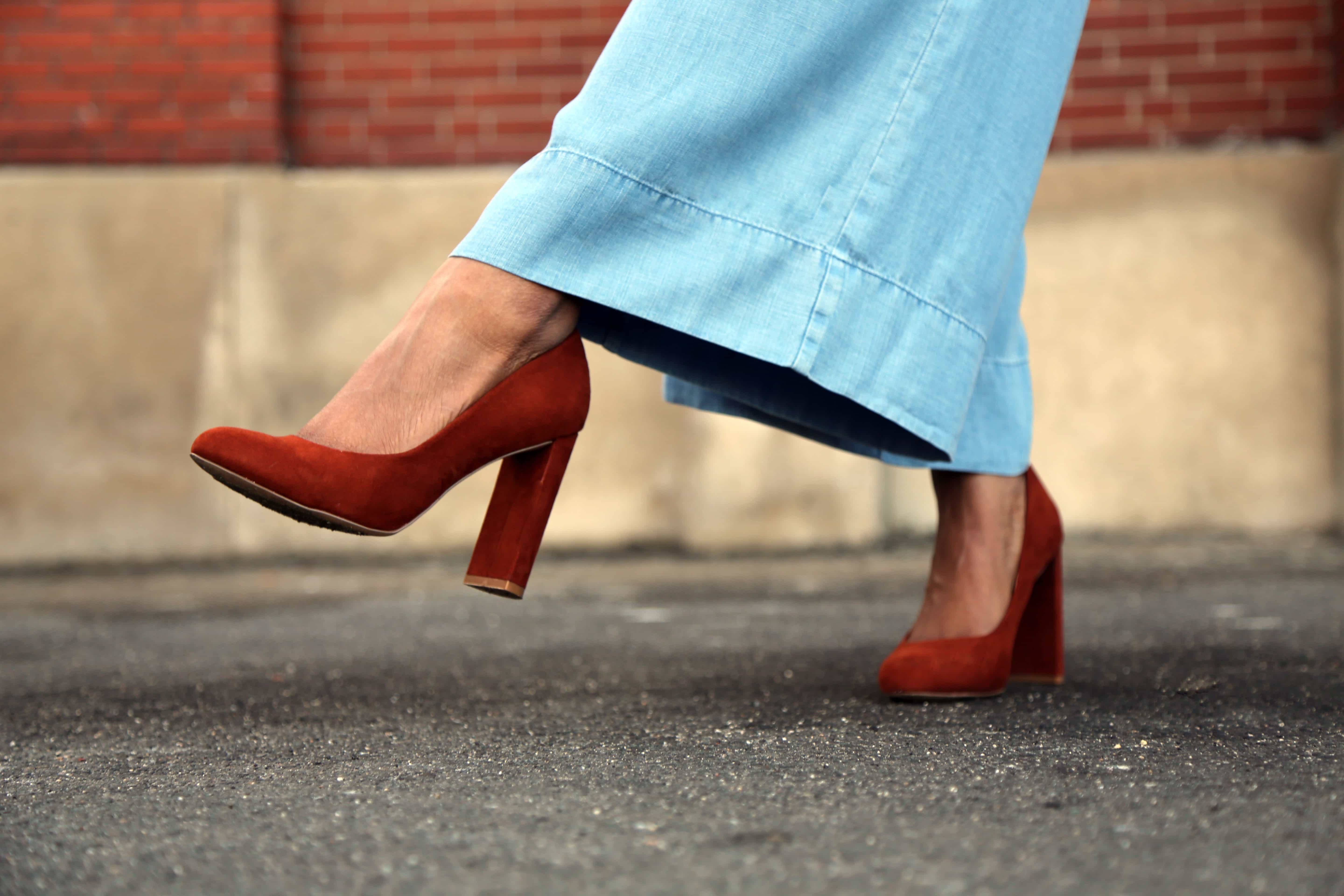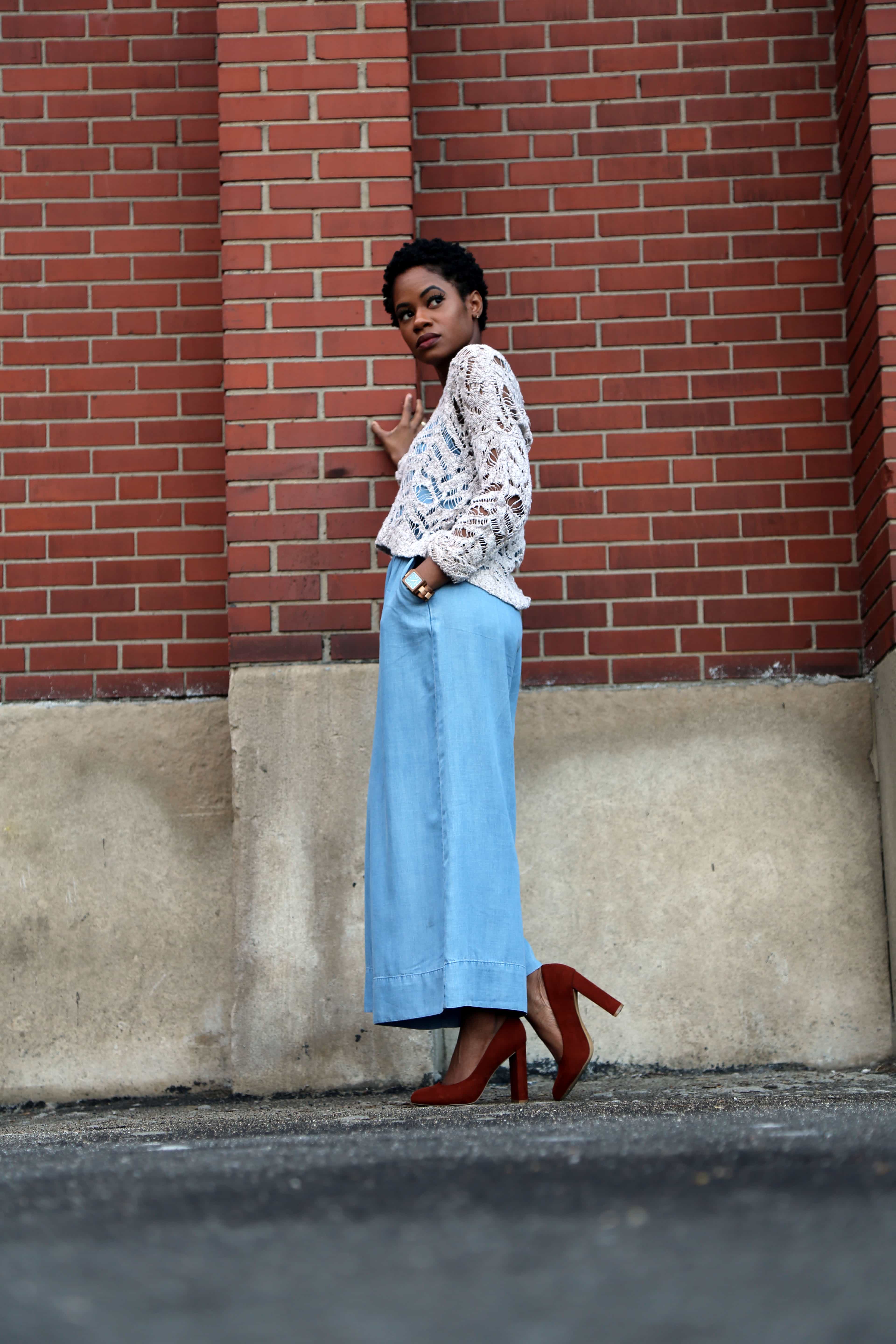 We've made it to March! Meaning less snow, more rain, hopefully more greenery and consistently warmer temperatures. I've mentioned in previous posts that navigating your style during this time of year can be tricky. But it's so important to take advantage of the warmer days as they come and find those wardrobe pieces that simply make getting dressed easier during this time of year; this week, I'm excited to bring you guys another item that I believe does just that, my JORD Wood Watch.
In this featured look, I'm wearing the Reece Series Zebrawood & Emerald watch. I think what I love most about this watch are the shades of brown in the wood, making it super easy to accessorize with different colors, textures, and patterns; it adds a very classic feel to any look. The pop of color from the Emerald face of the watch is beautiful and offers a subtle way to start incorporating color back into your wardrobe for the spring. I styled my watch with a soft denim jumper from Who What Wear and a one-of-a-kind pullover from Eileen Fisher to create a very effortless spring look. For me, it's all about what works naturally.
I'm definitely a minimalist when it comes to accessorizing, but when I do decide to wear them, I aim towards statement pieces that standout and actually add a special element to my look. The uniqueness of JORD wood watches won me over right away. Head over to the website to check out some of the other women's watches. Enter my giveaway below for a guaranteed $25 off your purchase and a chance to win $100 off.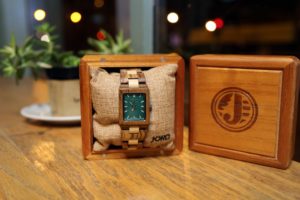 ---
Denim Jumper: Who What Wear
Pullover: EILEEN FISHER
Pumps: EXPRESS
Watch: JORD Wood Watch
Necklace: Akira