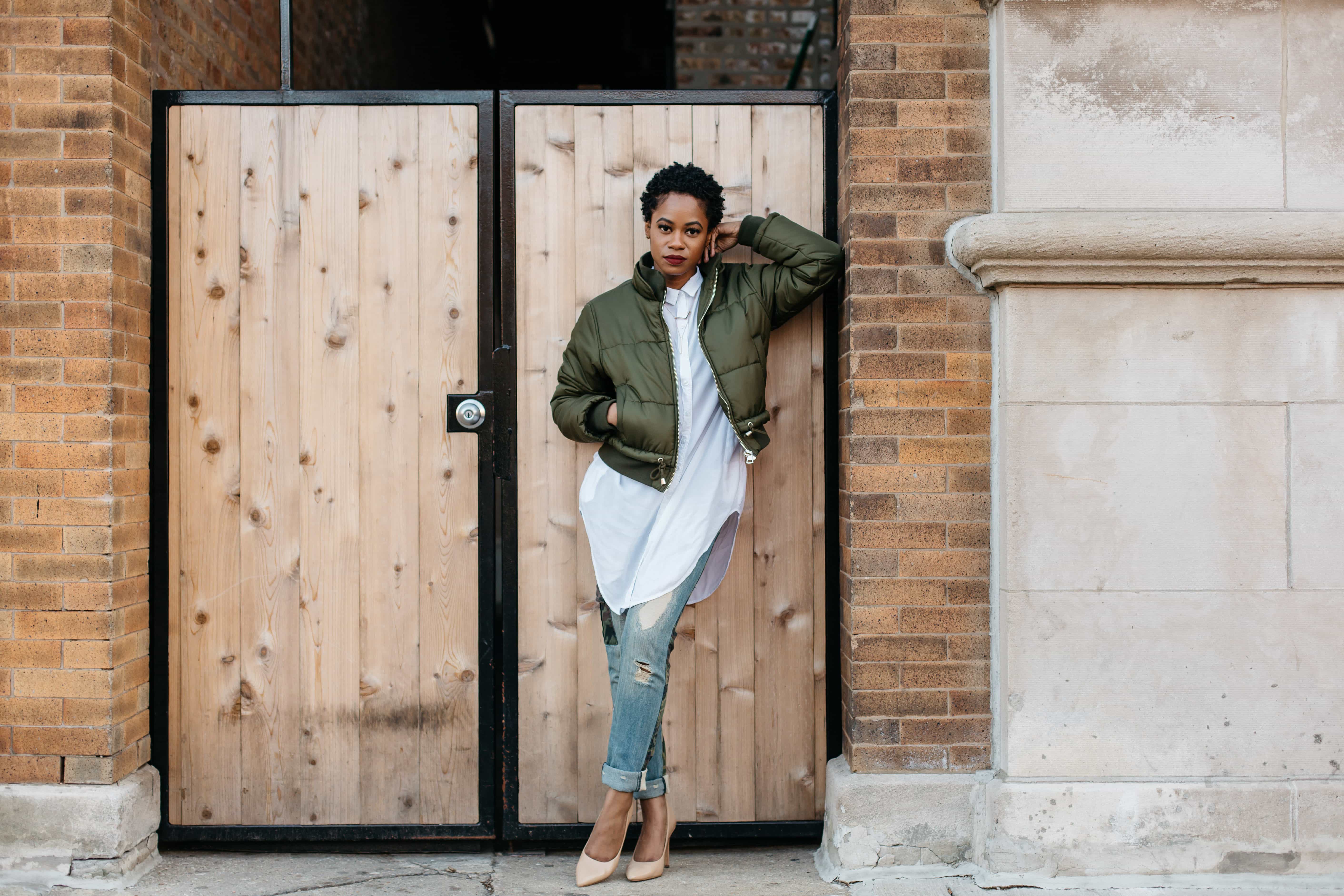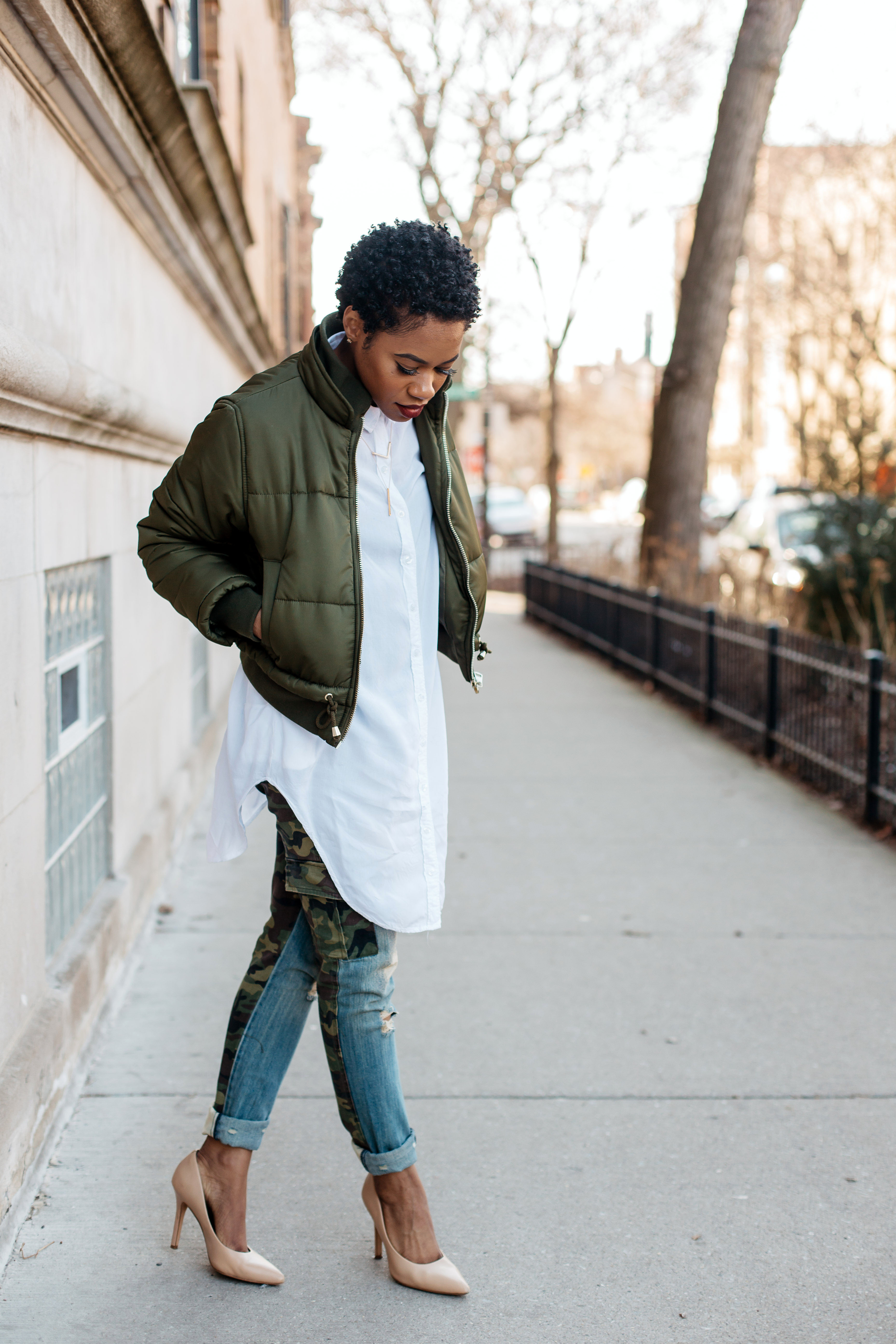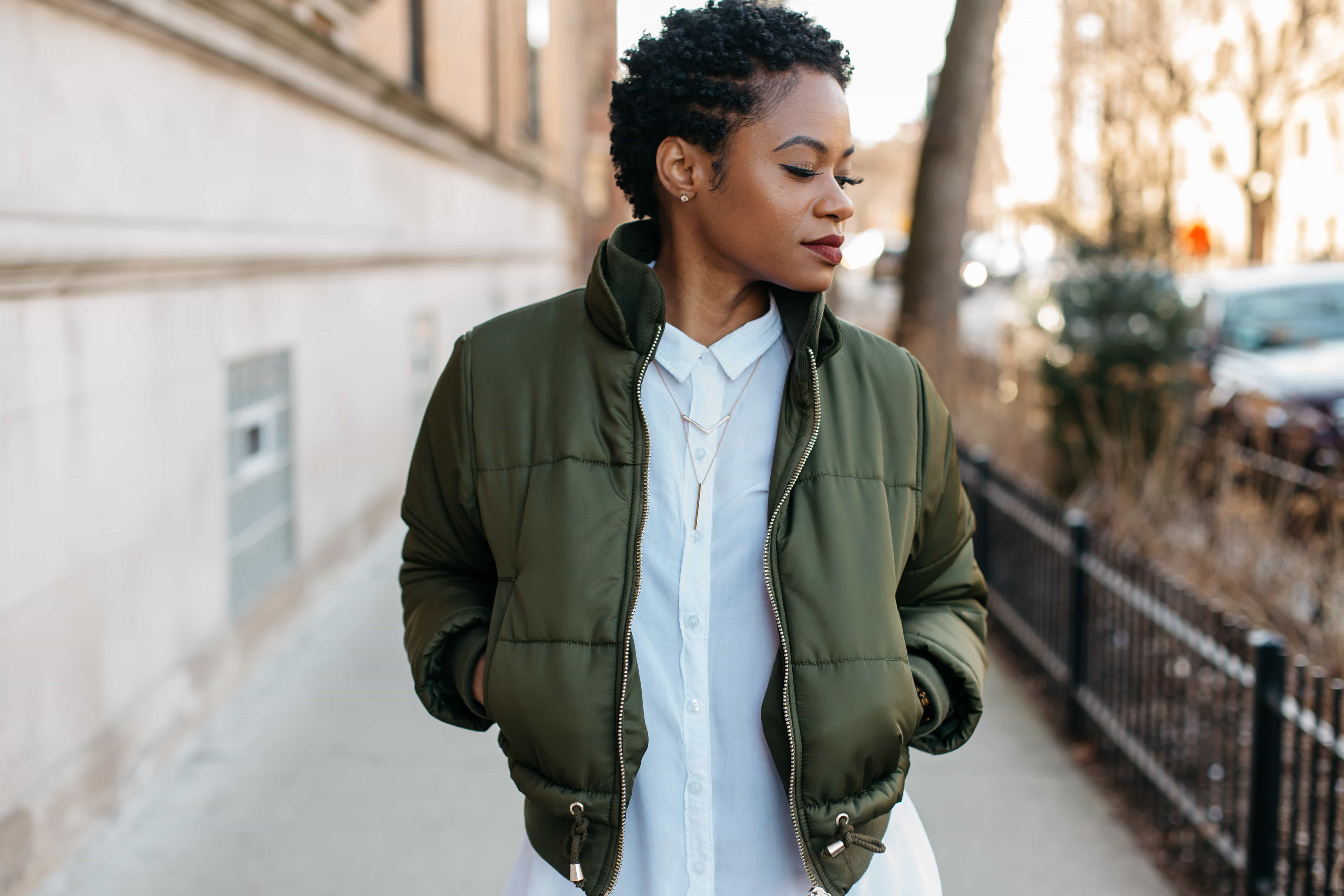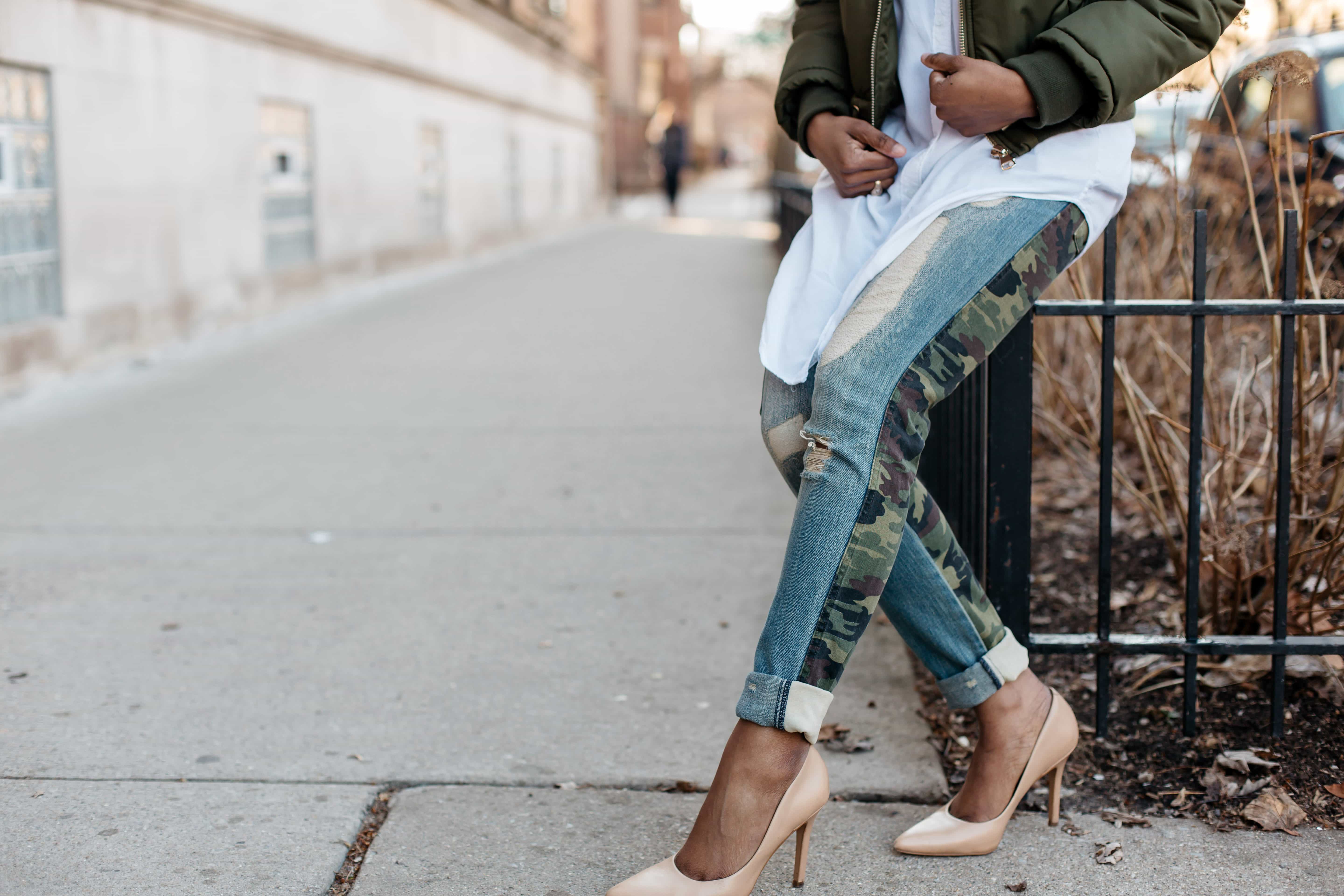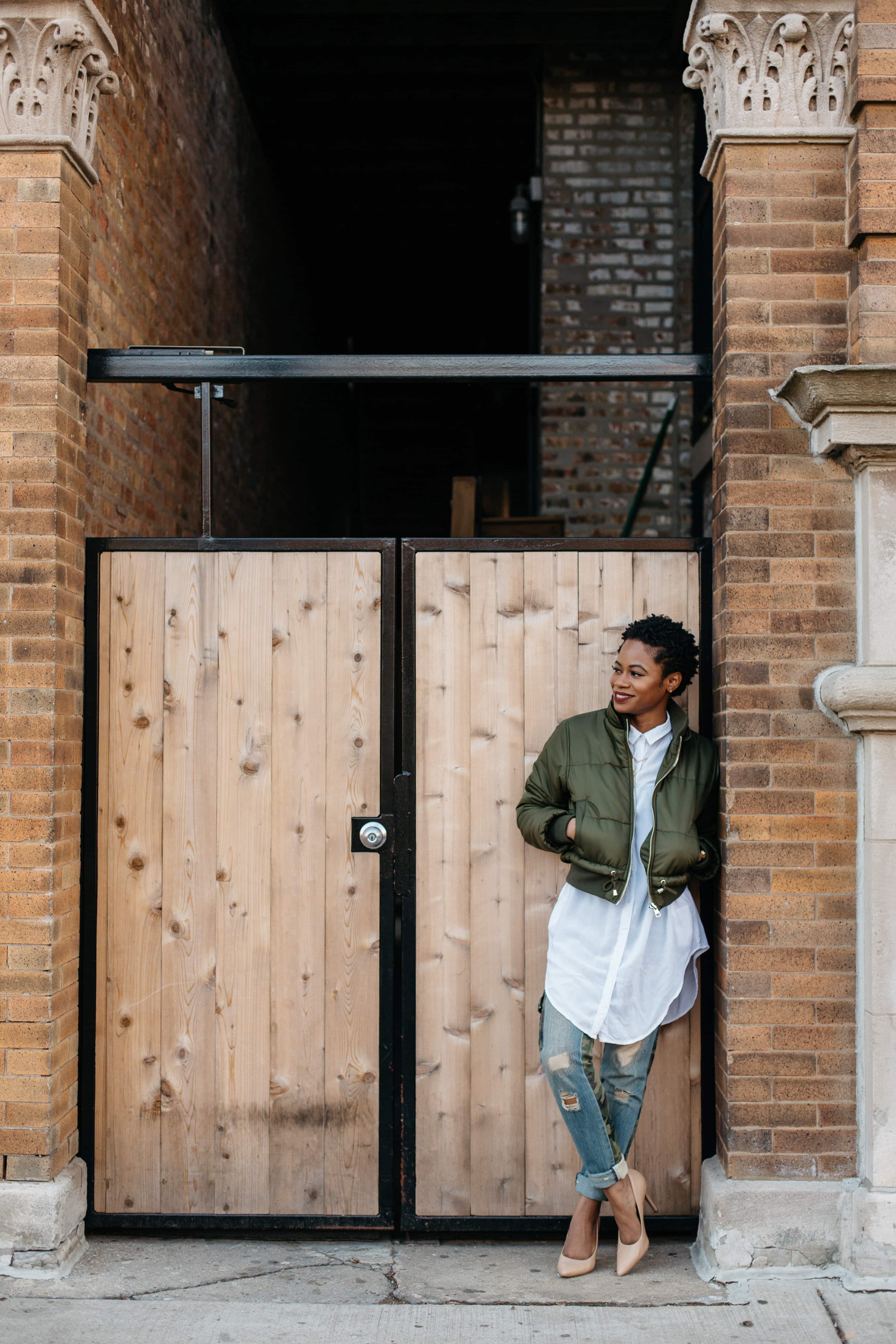 Hey guys, I hope your week is off to a good start. I'm currently obsessed with this olive green bomber jacket I found at Topshop. I think bombers are normally styled super "sporty" but I wanted to do a more sophisticated take on it. Let's get into the details.
---
I've always had this love for white button-up shirts, especially paired with denim. I attribute this to that fact my Dad always wore a crisp, white button-up with black denim when I was younger, and it just always stood out to me as a super classic, clean, and cool look. Easy, breezy personified lol. I stole my Dad's favorite look and over the years I've found ways to make it my own. This white button-up from Urban Outfitters, with its longer length and soft movement, is very feminine and serves as a great contrast to the bomber jacket. This is a great example of visually creating levels to your look.
Lastly, of course, are these distressed denim jeans, also from Urban Outfitters, with full camouflage on the back. I absolutely love these jeans. I've had them for several years now and I always receive so many compliments on them. The camo is done in such a unique and subtle way on the back of the pants that it's always a ton of fun to style them. In this case, they work effortlessly with this look, matching the olive green bomber and allowing the white shirt to really stand out.
Let me know what you guys think of this look! Have a wonderful week.
Love,
MB
---
Olive Green Bomber – Topshop
White Shirt – Urban Outfitters
Camouflage Denim – Urban Outfitters
Necklace – AKIRA
Shoes – ALDO