[eltd_dropcaps type="normal" color="" background_color=""]I[/eltd_dropcaps]'m a strong believer that fashion and personal style is so much more than the trendy images we see in pop culture. Your personal style can truly be your form of art and a very therapeutic method of self-expression.
Every since I was a child, my father has been an incredible artist; everything from painting, drawing, sculpting, even cooking. I used to sit and draw with him for hours, getting so frustrated because I couldn't come close to his skill level. He would always tell me to just be patient, my form of artistic expression may not be the same as his, but I would find mine eventually. As I've grown over the years my personal style has definitely emerged as my own form of art. Shout out to my dad for keeping my eyes open..
---
My photographer and I stumbled on this completely empty room with this beautiful antique piano sitting in the corner; clearly we took advantage of the opportunity lol. I hope you guys like this simple black and grey, color-block dress. Check for details below, let me know what you think.
Love MB.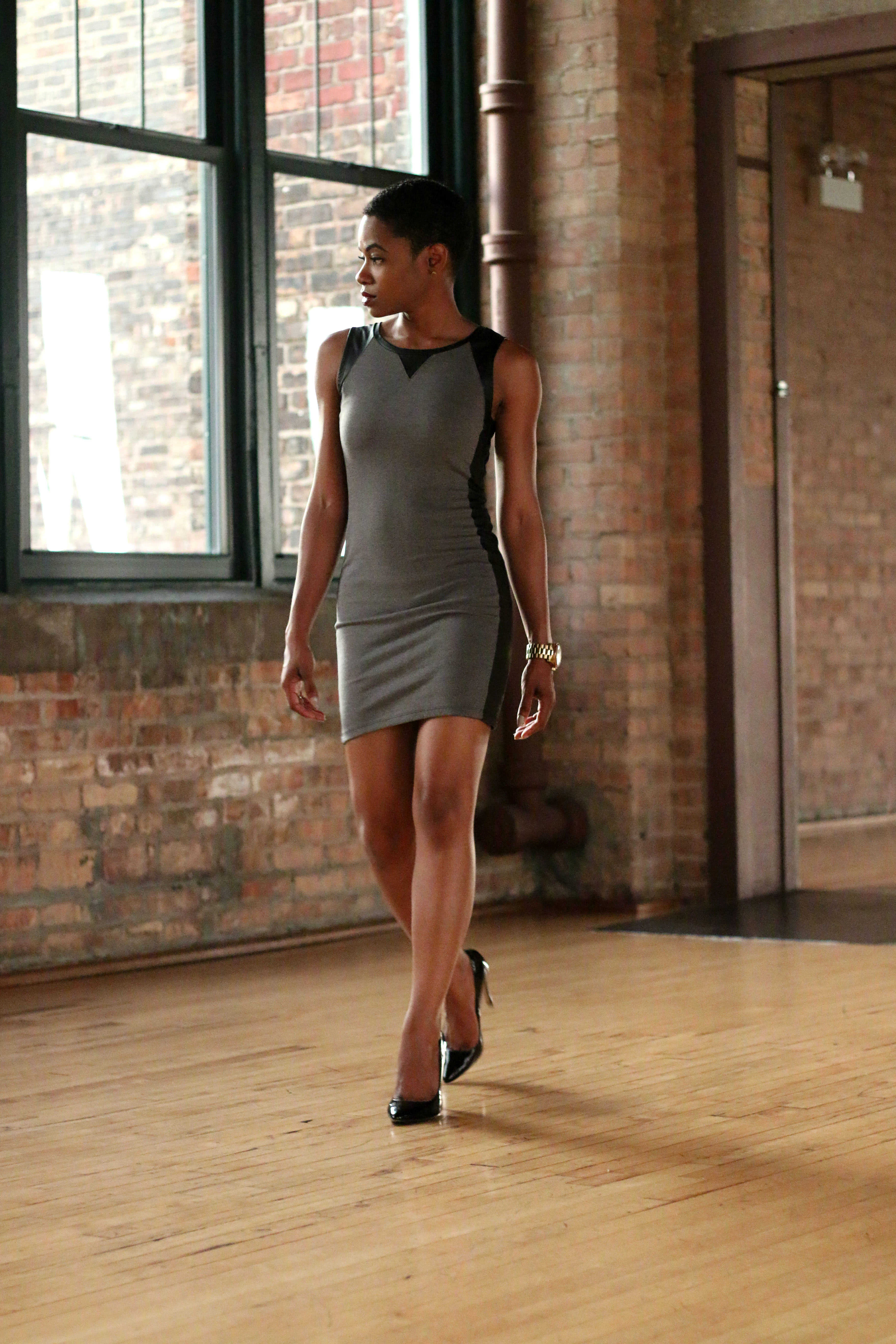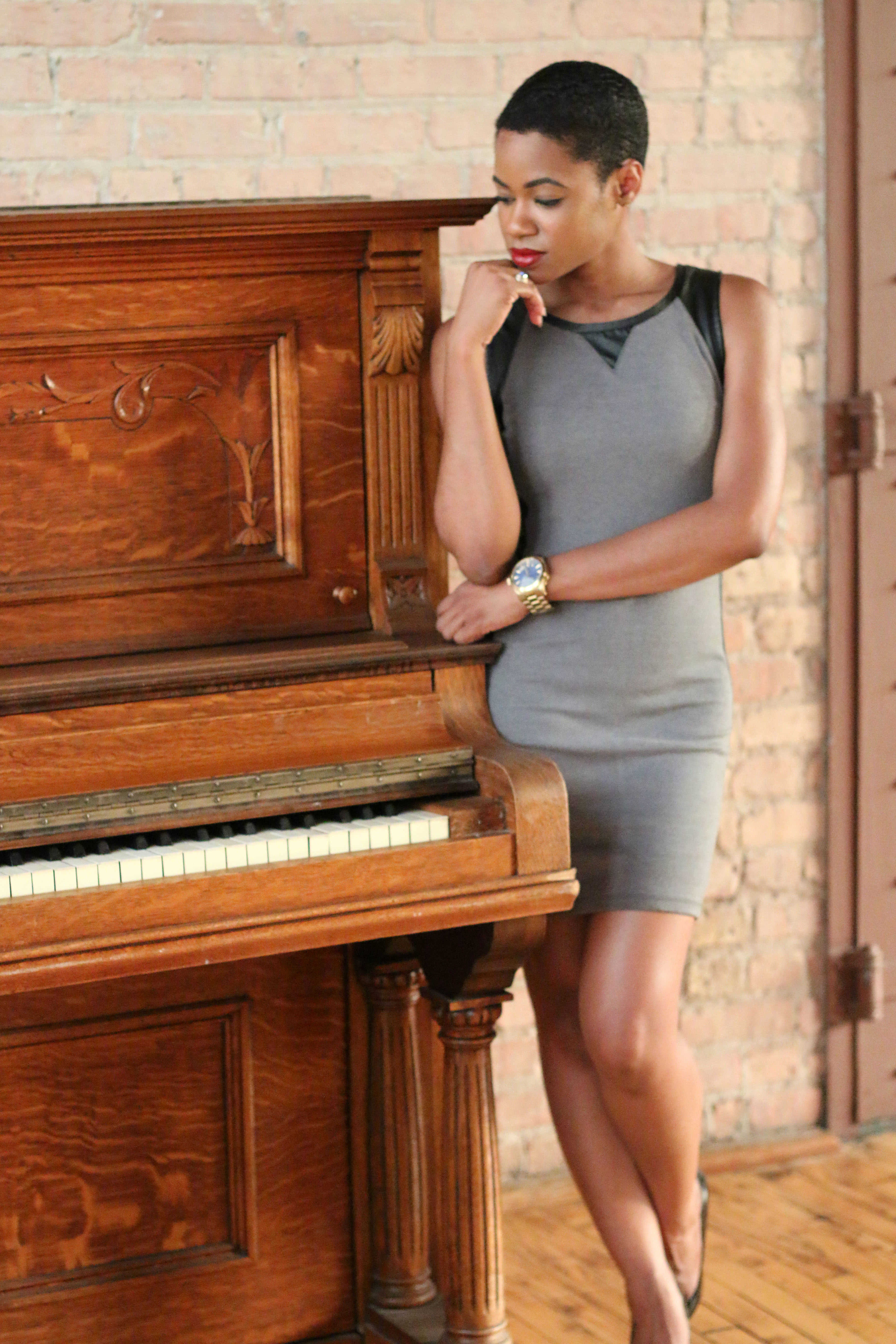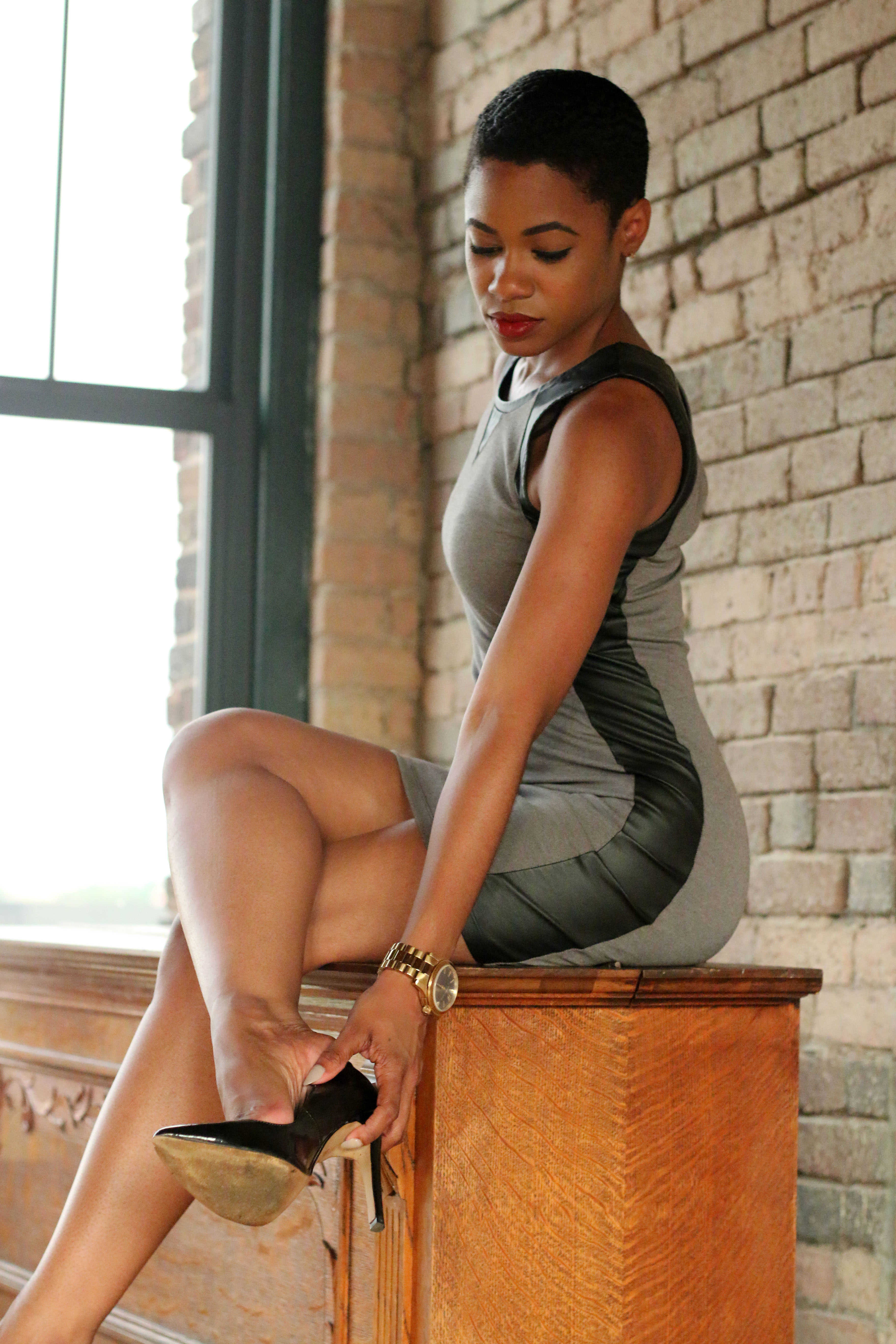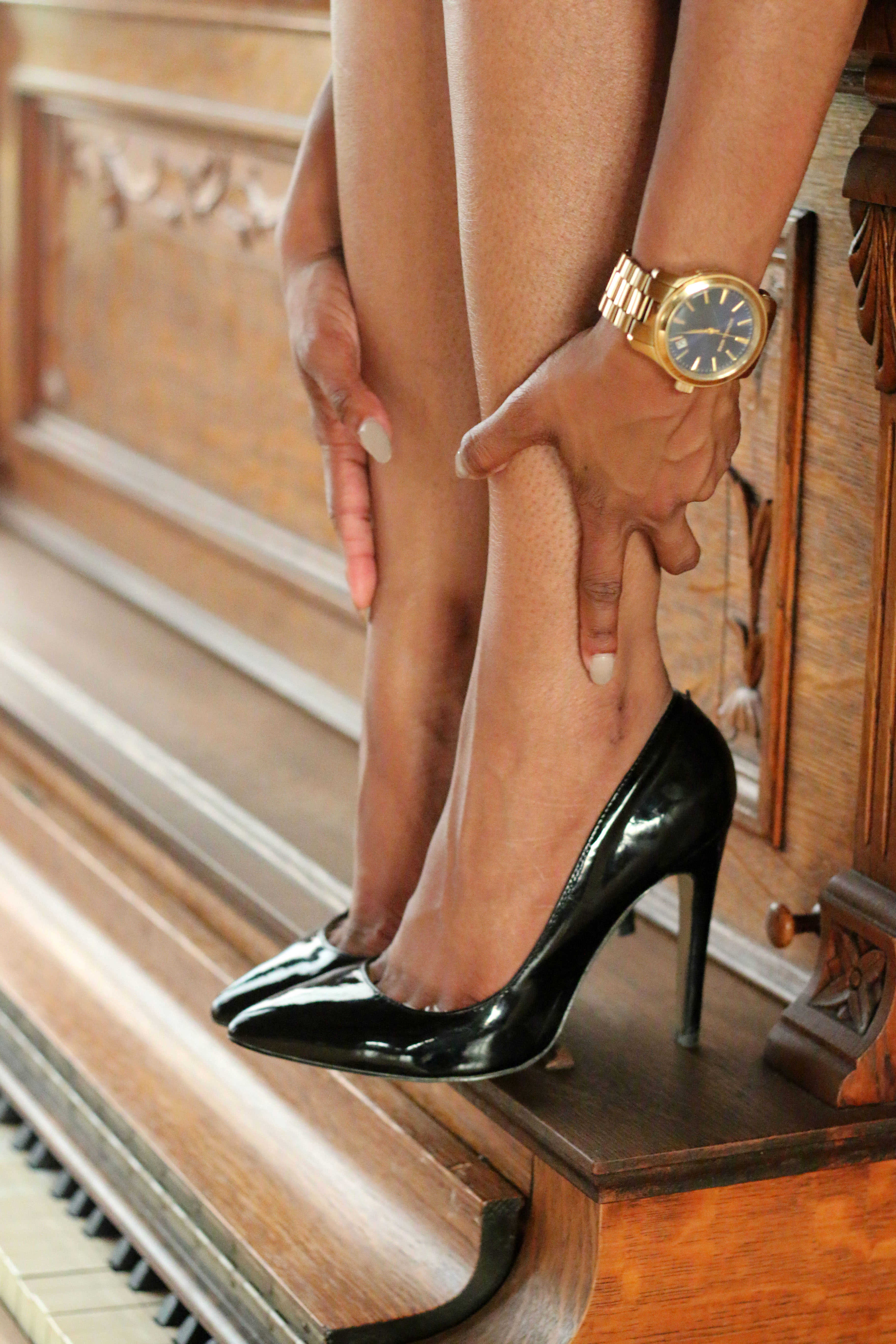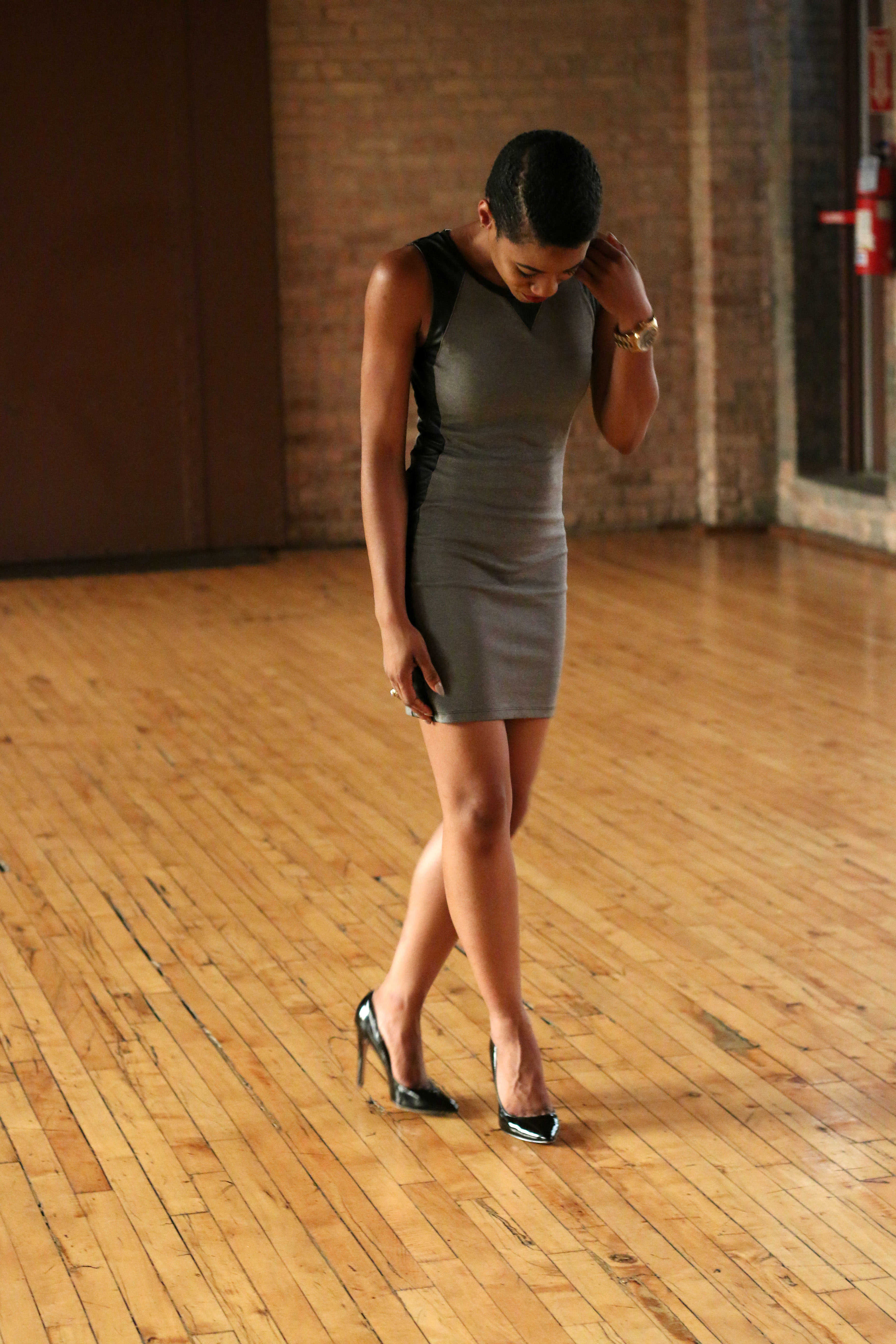 Color Block Dress: H&M
Black Patent Pumps: ALDO