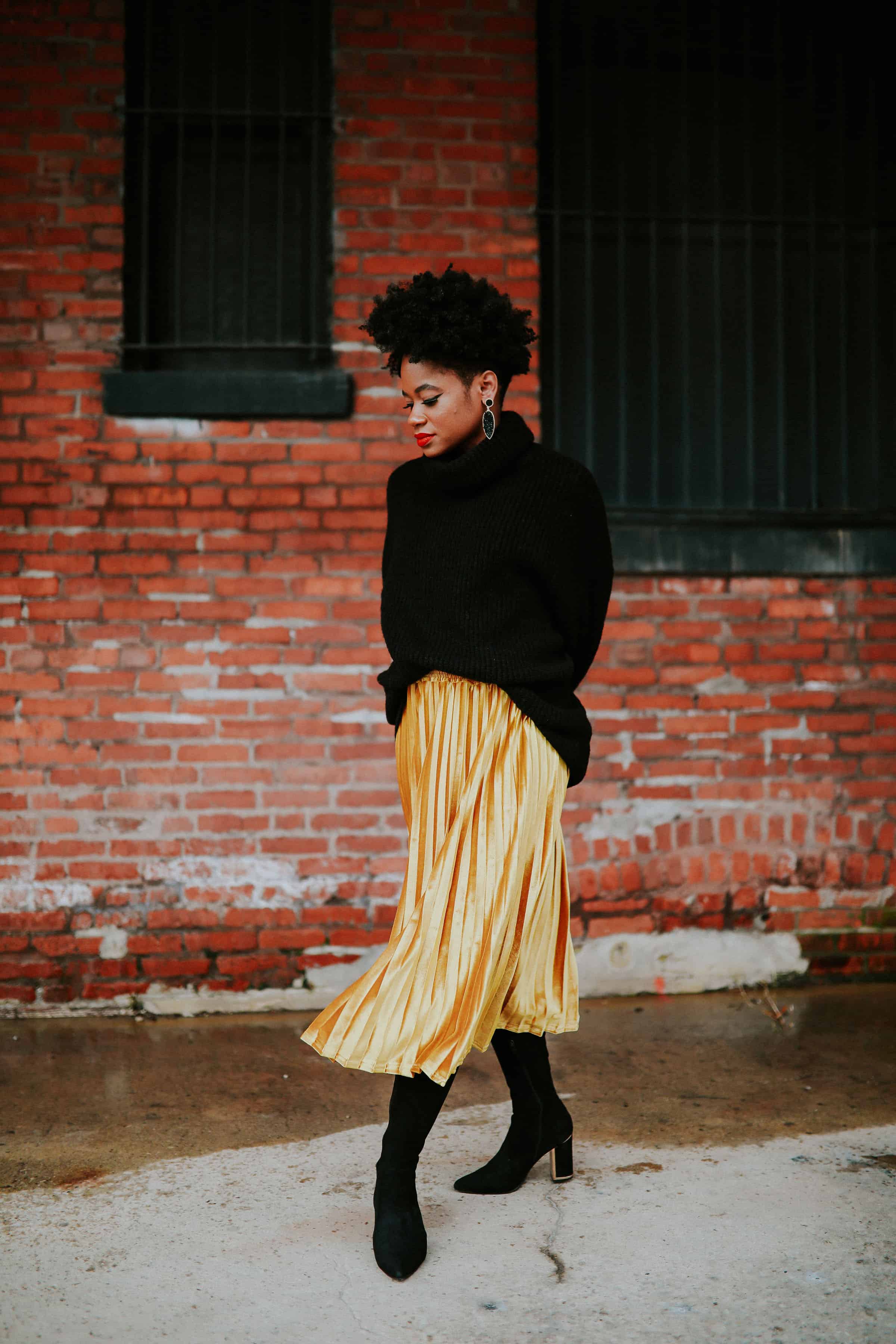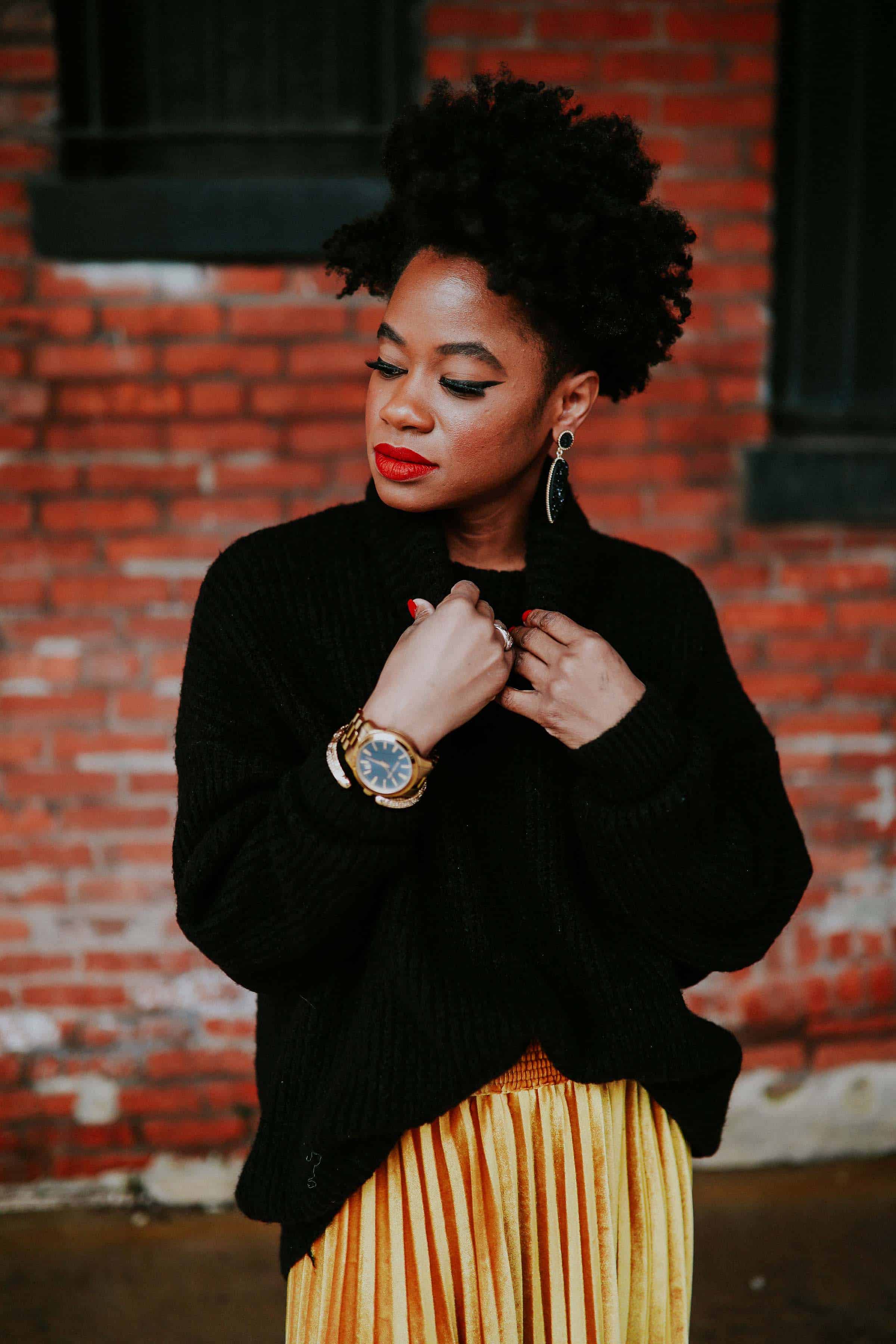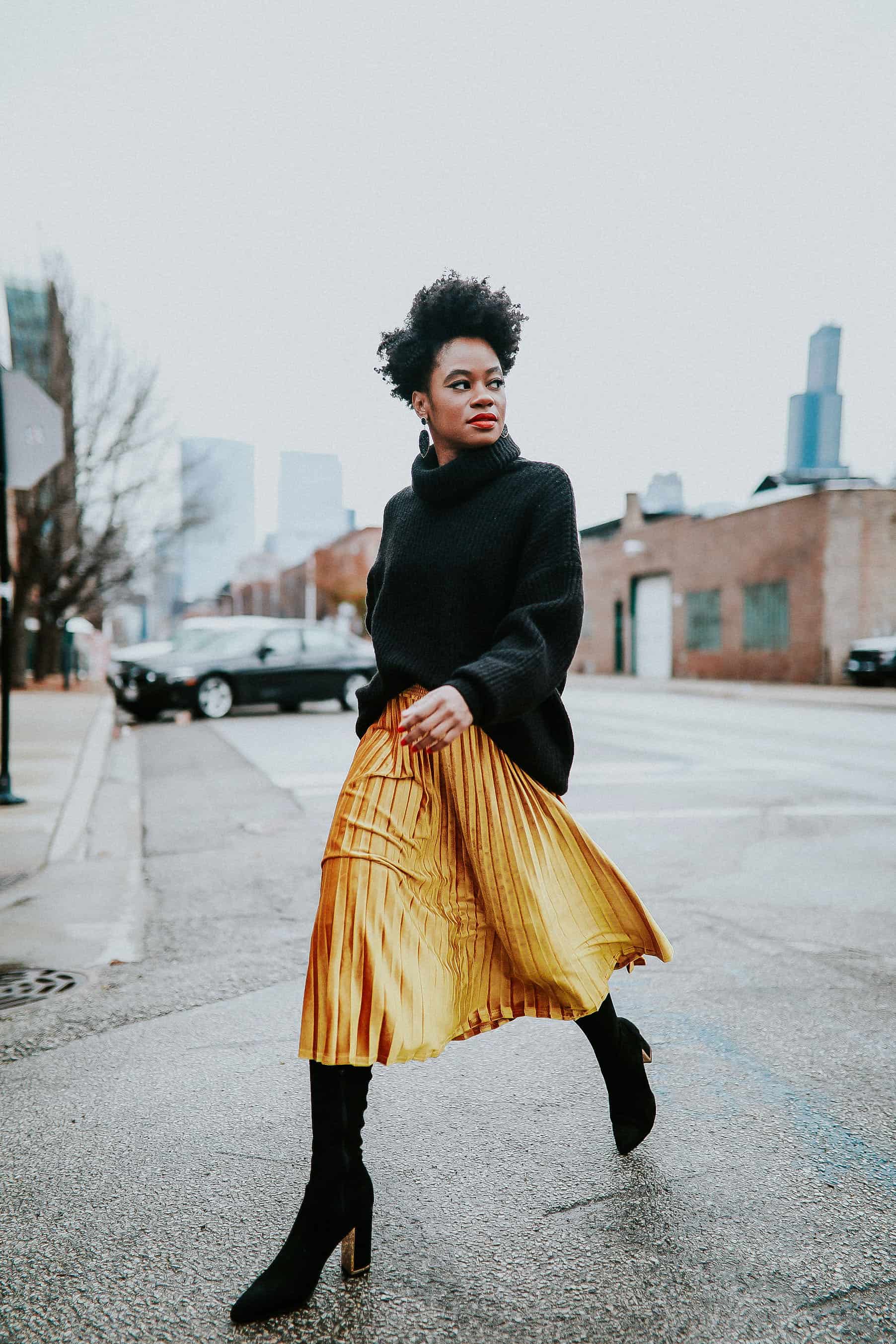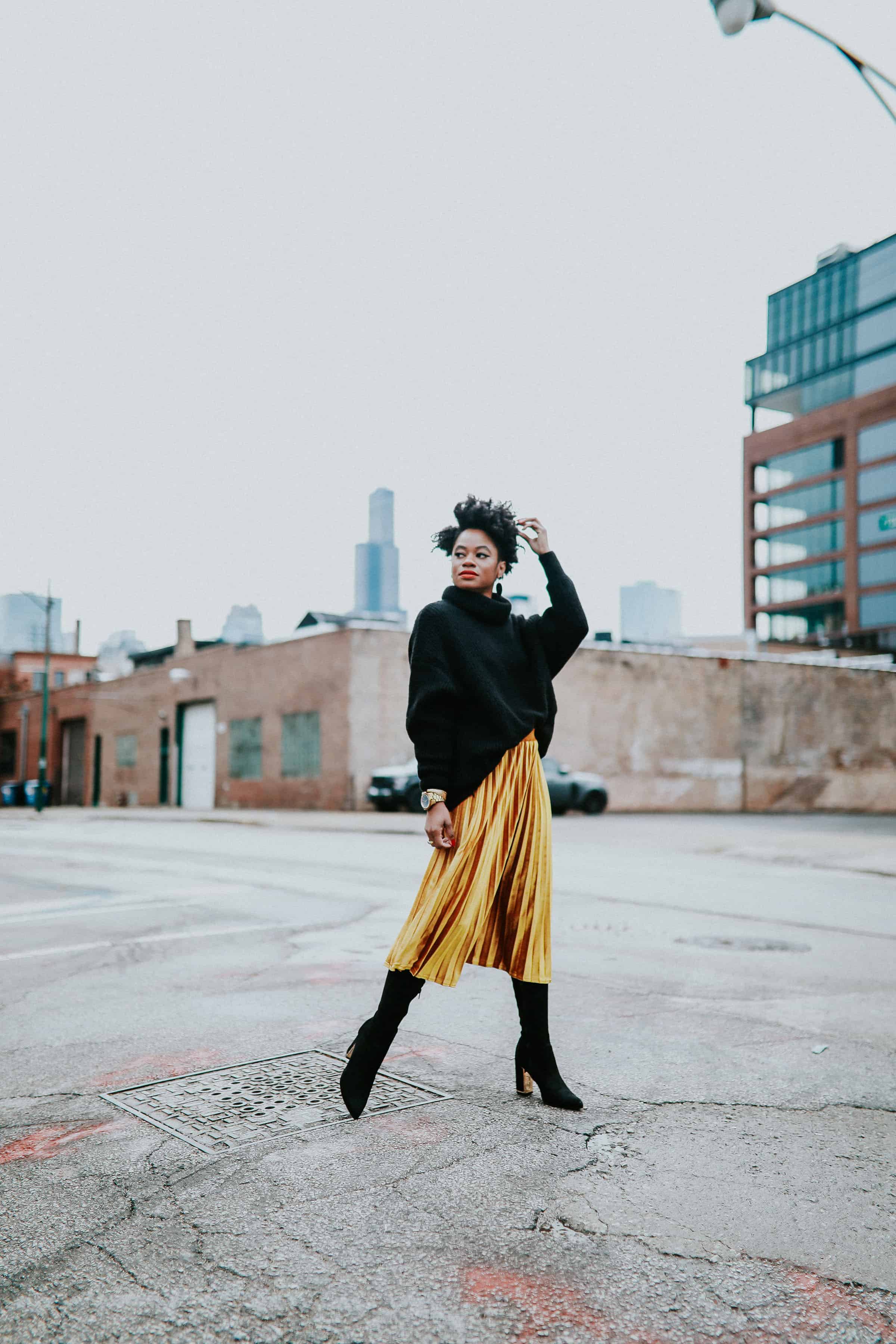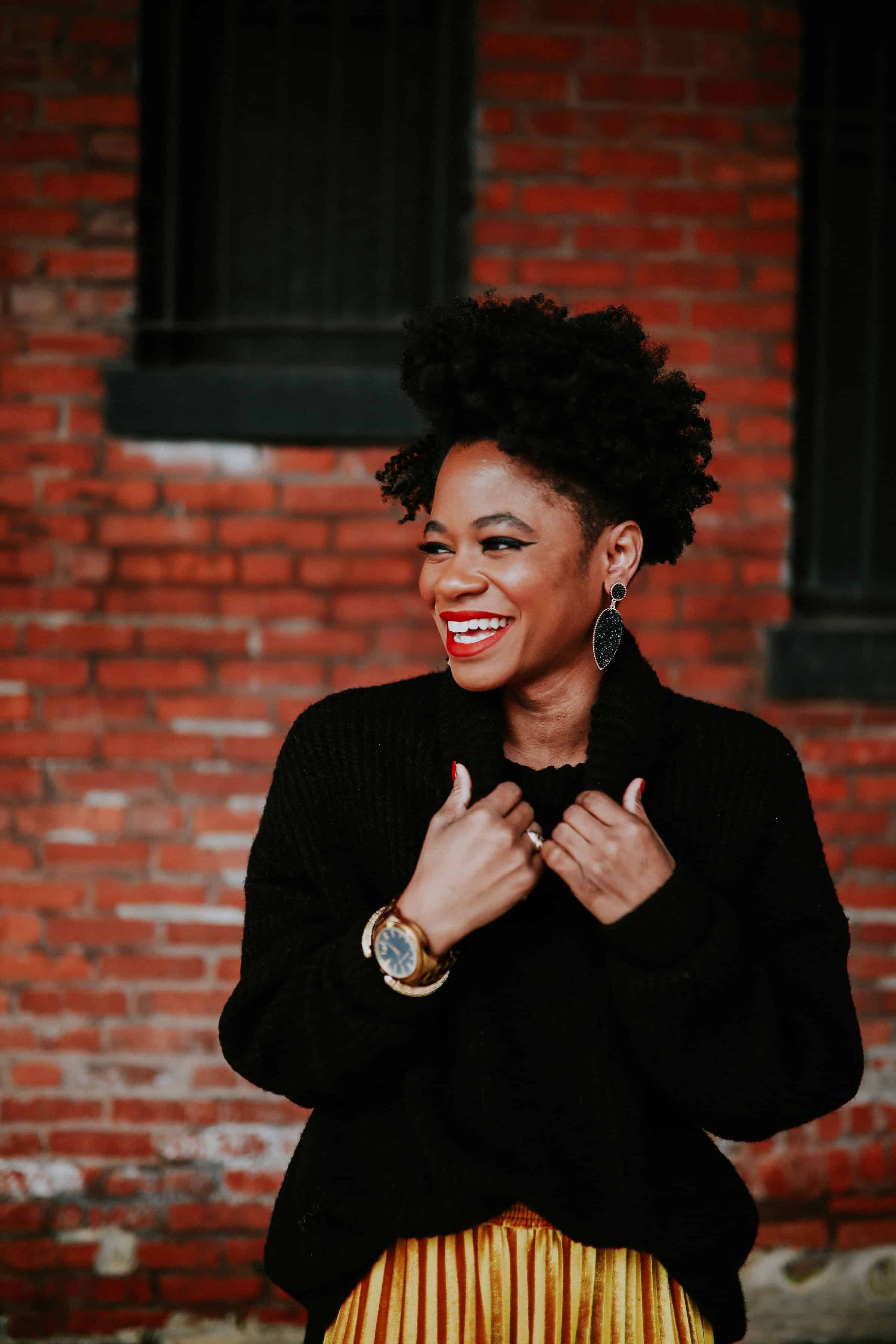 Happy Friday! Or rather happy winter, given that the last time I posted was early spring after I redesigned the blog. I won't get into the details on the things that have kept me away, but It feels really good to be back—back writing, back styling, back creating. I hope you've been well and 2018 has been good to you.
It is fitting that I would return during winter since this is easily my favorite fashion moment of the year. I've probably said that at least a dozen times on this blog, but absolutely nothing beats coats, knits, layers, boots, and all the other fashion goodness that we inevitably fall into while trying to stay warm. Even when I'm faced with cleaning snow from my car at 7 am in coming weeks, the fact that I'll be doing it in one of my favorite winter coats makes the messy weather ahead all the more bearable.
Ok, so now for why you're here. Cozy winter looks. Glitzy holiday style. And hopefully both at affordable prices from quality brands right? Right. So let's kick this off with one of my all-time favorite items this time of year. I like to call her the comeback classic: the simple black turtleneck.
Now why the "comeback classic" you ask? Because I can remember being 9 years old and absolutely hating turtlenecks. I mean I literally remember my Mom squeezing me into them, my little ponytails getting all fuzzy from being forced through the neck, and feeling itchy and hot from being all covered up. Miserable Y'all, just miserable.
But somewhere along the years, my annoyance with turtlenecks turned into complete and absolute adoration. Chunky turtlenecks. Thin turtlenecks. Cropped turtlenecks. Quarter sleeve turtlenecks. I have them all and wear them every single fall and winter. Make it a black one and you've essentially got the most fundamental piece to my winter wardrobe. A classic.
The black turtleneck featured in this look is from Zara, a retail brand that just does affordable winter and fall knits flawlessly. I paired this piece with a gold pleated skirt from none other than Target, who just continues to wow me with their style section every season. I pulled the entire look together with black over the knee boots from Akira, and large statement earrings from the Baublebar X Target collection.
You ladies can shop this look through the links below. Always feel free to shoot me an email if you have any questions about these pieces!

Small Business Saturday!
Since this Saturday 11/24  is also Shop Small, I also want to quickly highlight a few small, women-owned businesses that you guys can support this weekend and as you can continue shopping this holiday season. This list consists of everything from cosmetics, natural hair care products, to clothing, accessories,  and beautiful stationery. A few of these brands I have personally purchased from in the past and absolutely loved the products, others I am simply looking forward to trying in the very near future and encourage you to do the same. Shop small this weekend! #shopsmall #smallbizsat
Mented Cosmetics
The Lip Bar
Curlmix
LIT Brooklyn
Sassy Jones Boutique
Hello Holiday
Effie's Paper
Lauren Napier Beauty
Kaike Skincare
Sonique Saturday