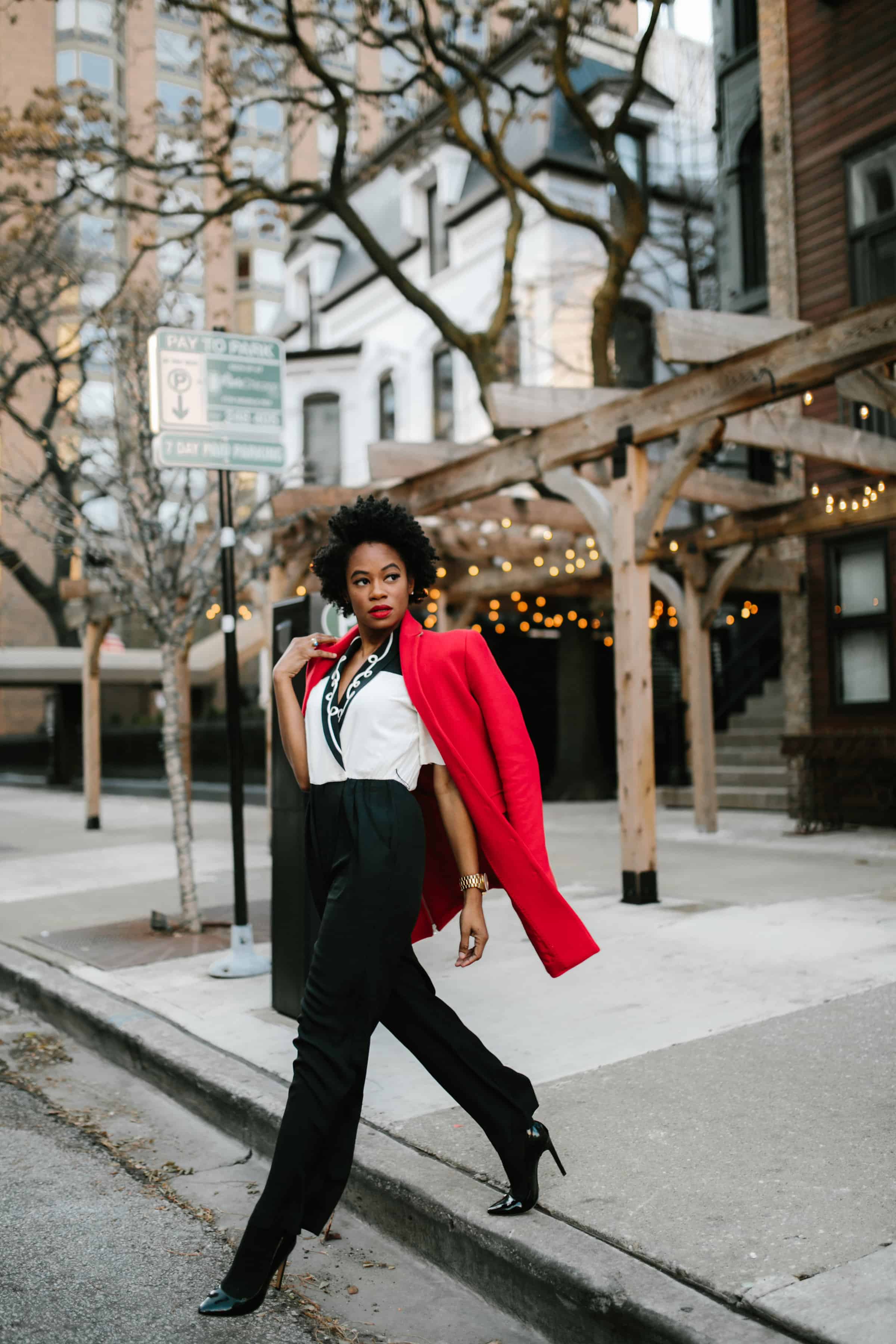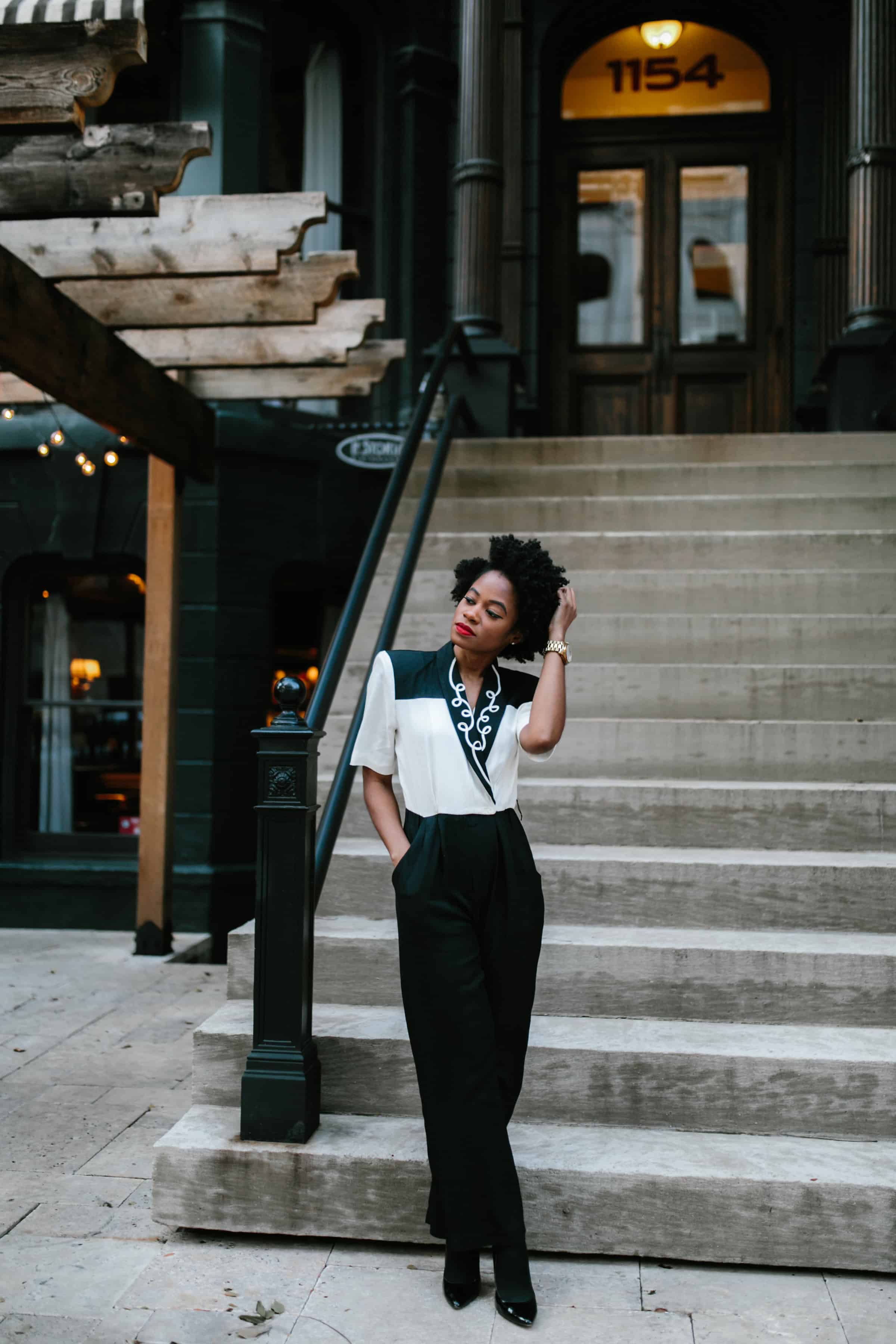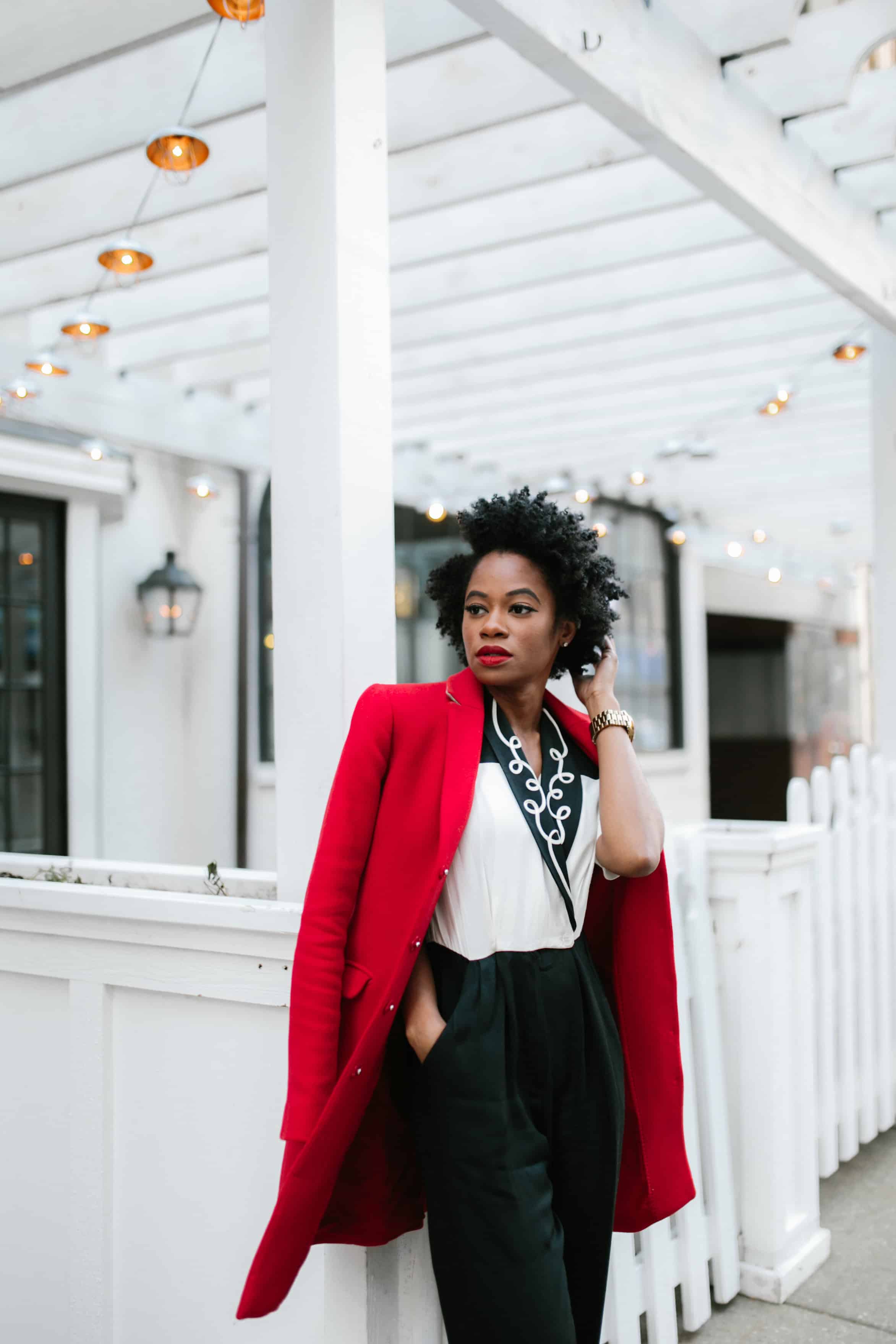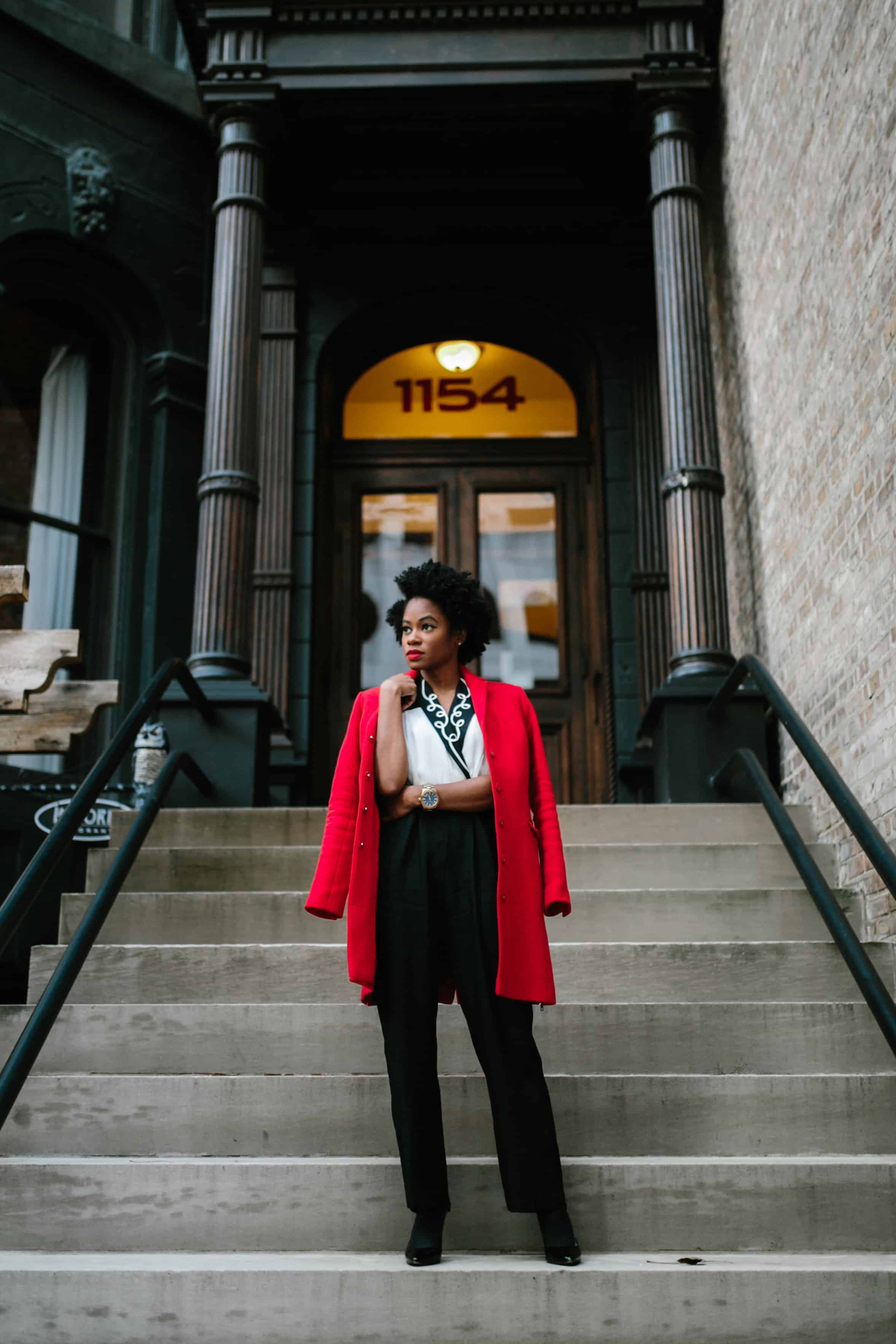 For my final post of 2017, I want to leave you with a classic holiday look. I've been obsessed with vintage style this entire year and it definitely played a major role in many mainstream 2017 fashion trends. Looking back at some of my posts over the past 6 months, my particular sweet spot has been 80s and 90s fashion, preferably with shoulder pads to the high heavens. Therefore, it's only right that I end the year with this navy blue and white vintage jumpsuit.
Of course, I fell in love with its' sophistication, but this jumpsuit also feels very effortless and comfortable. It can be stressful deciding what to wear to Christmas dinner with family or the random holiday parties that tend to pop up this time of year. My advice is to go with an outfit that you'll not only look good in but one that will also make you feel good and stays true to your personal style. This year I opted to forgo the usual series of sequin dresses for something a little more understated, a little easier to move around in, and a little more flattering to all the wine and food I plan on consuming at Christmas dinner. Moment of honesty.
I finished off this look with one of my favorite combos for this season, a bright red Armani Exchange coat paired with a bright red lip. lnstant holiday vibes.
Shop items similar to my look through the links below. As always, let me know your thoughts.
---
I want to wish you guys a very Merry Christmas and Happy New Year! I am headed to London next week and I can't wait to share details from my trip with you soon. Here's to many blessings, many new opportunities, and many great style moments in 2018.
All the love,
Myriha