---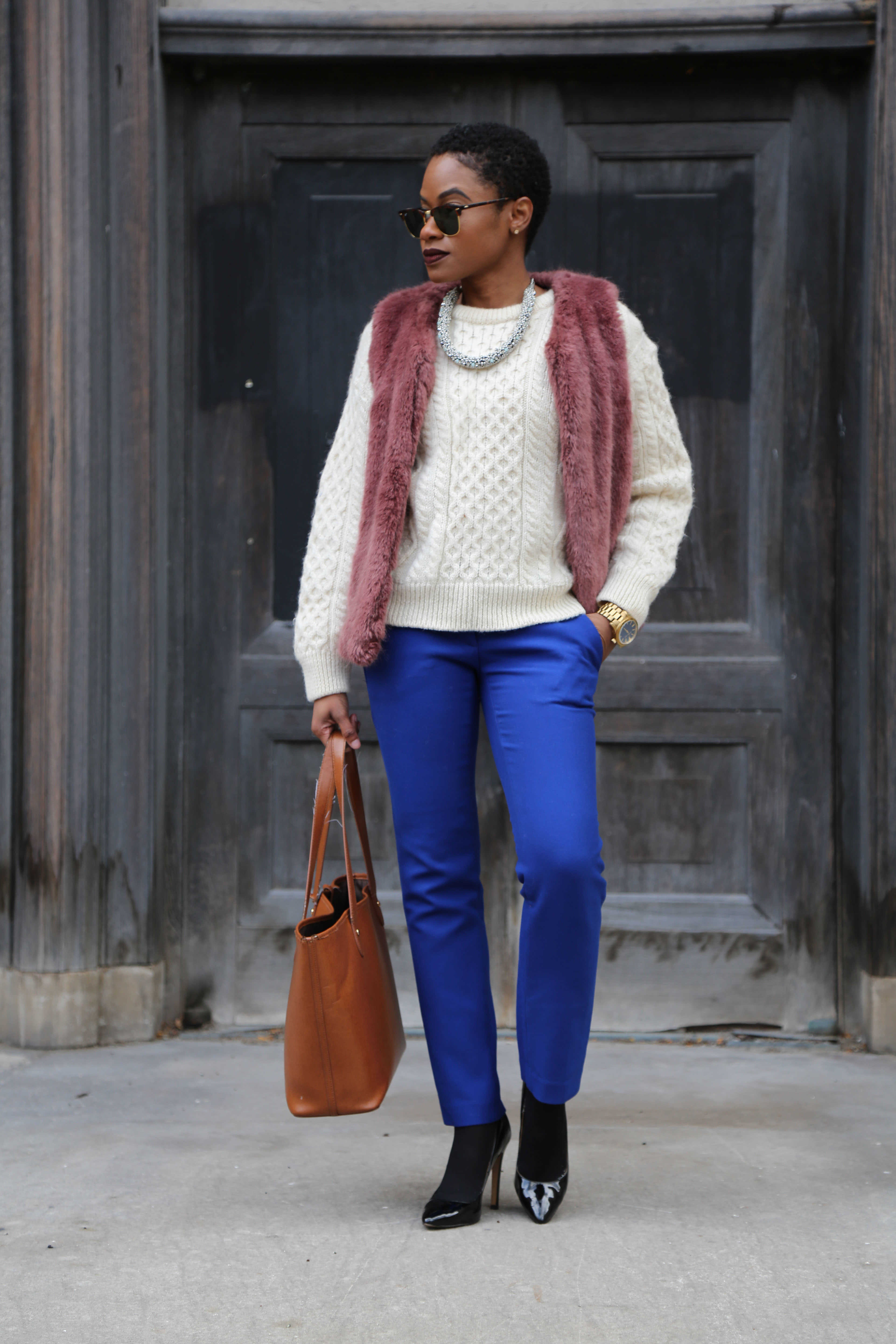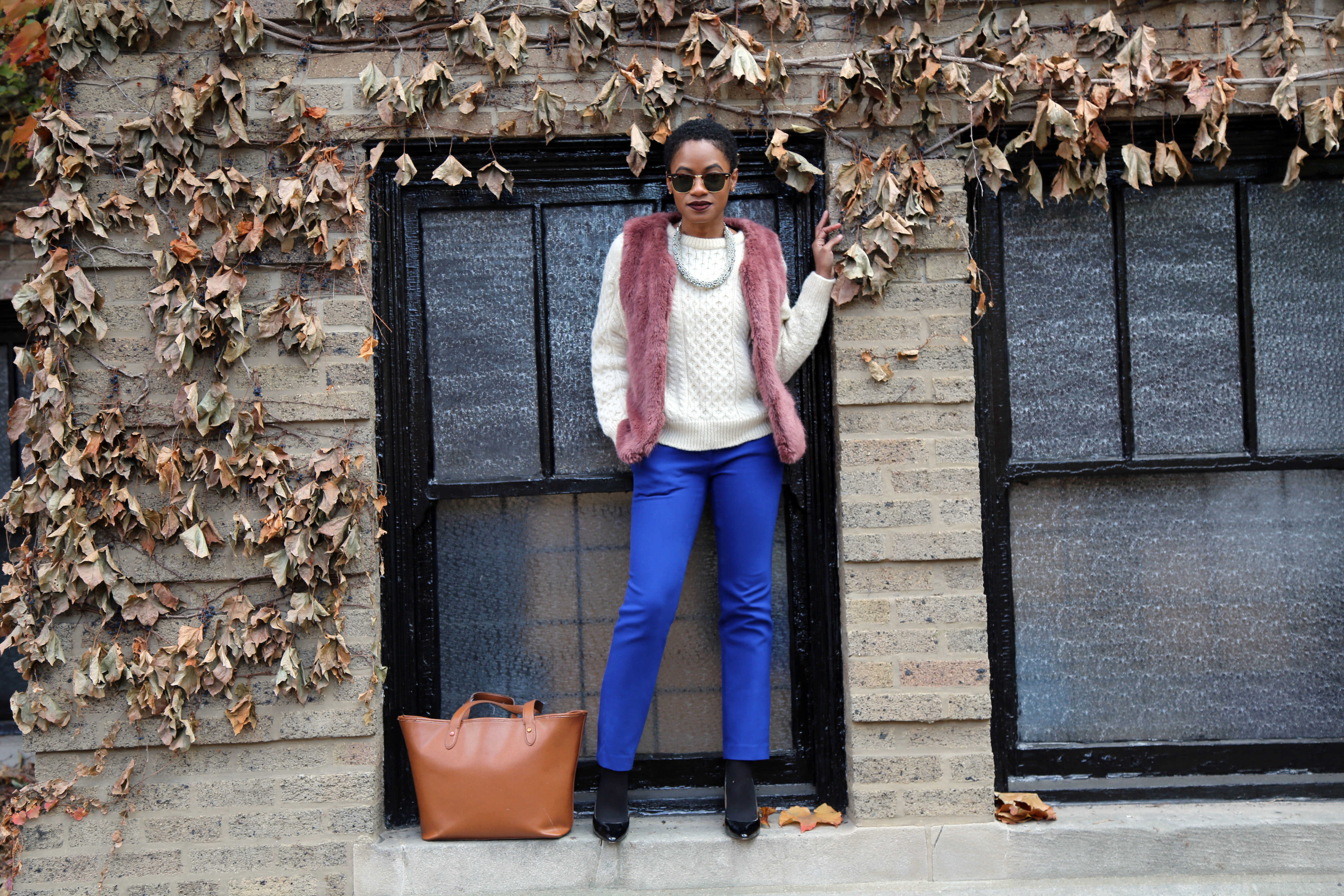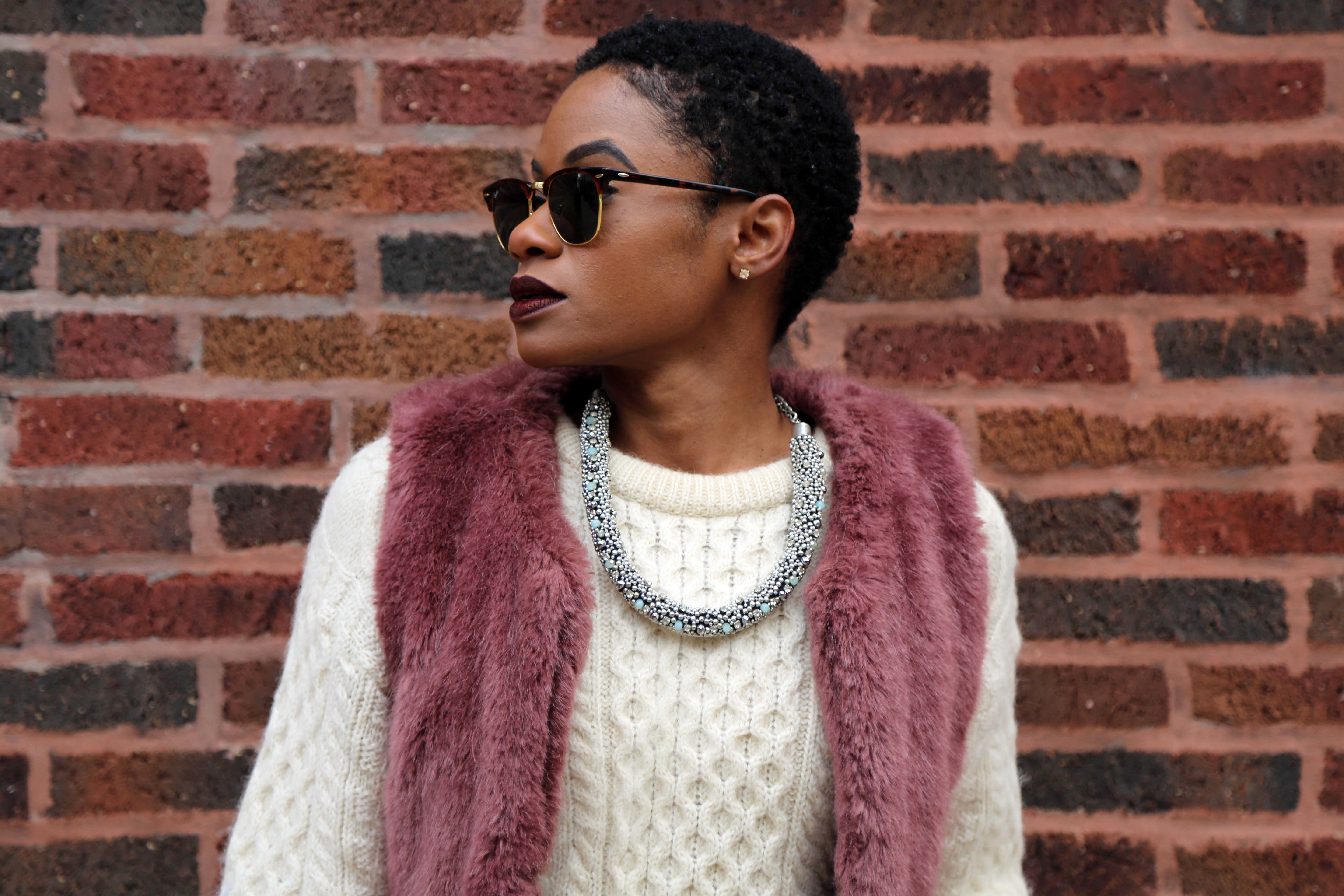 [eltd_dropcaps type="normal" color="" background_color=""]W[/eltd_dropcaps]henever I prepare to shoot for Myriha.com I always style one backup look. This tends to be one outfit that I'm not sure how it will photograph, so I figure I can test it out during the day's shoot. This outfit was actually one of those backup looks, but when I saw the photos I was so happy with the professional and glamorous feel of this look; I think it's a great outfit to kickoff some fun holiday style. It does go to show that mixing and matching your wardrobe items often results in some of best looks.
There are a couple gems here, we'll start with this beautiful statement necklace from Zara. I know for many, the statement necklace trend has died down a bit, but I personally love them during the fall/winter seasons. Paired with a simple sweater, the statement necklace just pops and can look really elegant.
I layered up one of my favorite knit sweaters, a keepsake I purchased in Ireland during college, with this soft purple H&M vest, adding more texture and color to the entire look. Now, these straight cobalt blue pants from LOFT are the real MVP of this outfit; the color is super rich and works beautifully with the soft purple vest. Something about this entire look really screams holiday dinner or holiday office party, which makes me love it even more. I hope you guys love it and find a little outfit inspiration heading into this last month of 2016.
All the love,
Myriha
---
SHOP ITEMS SIMILAR TO MY LOOK