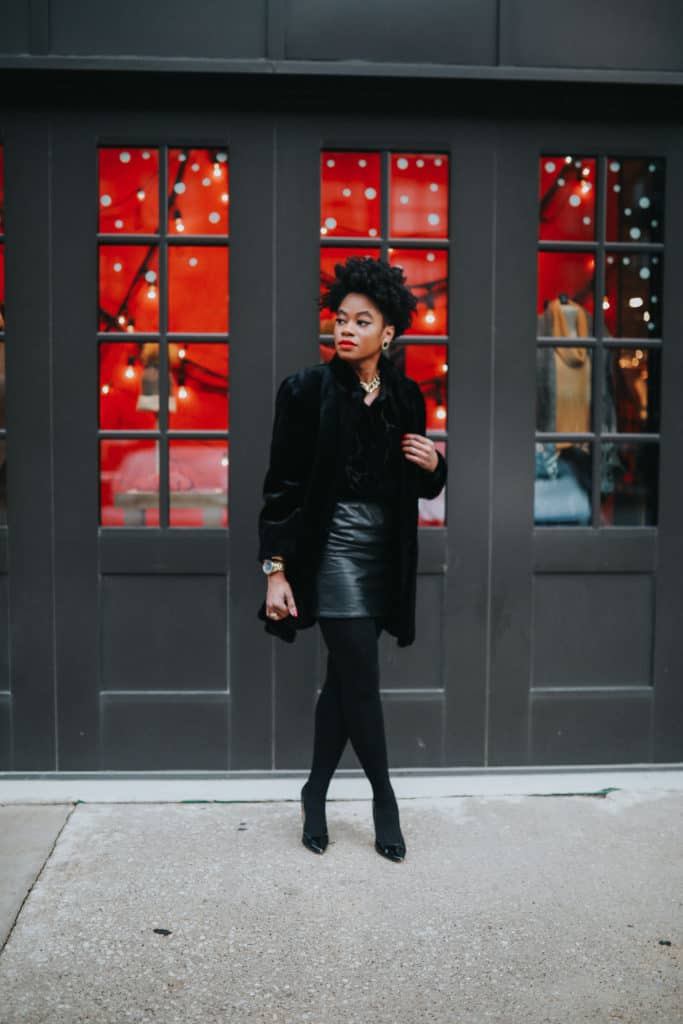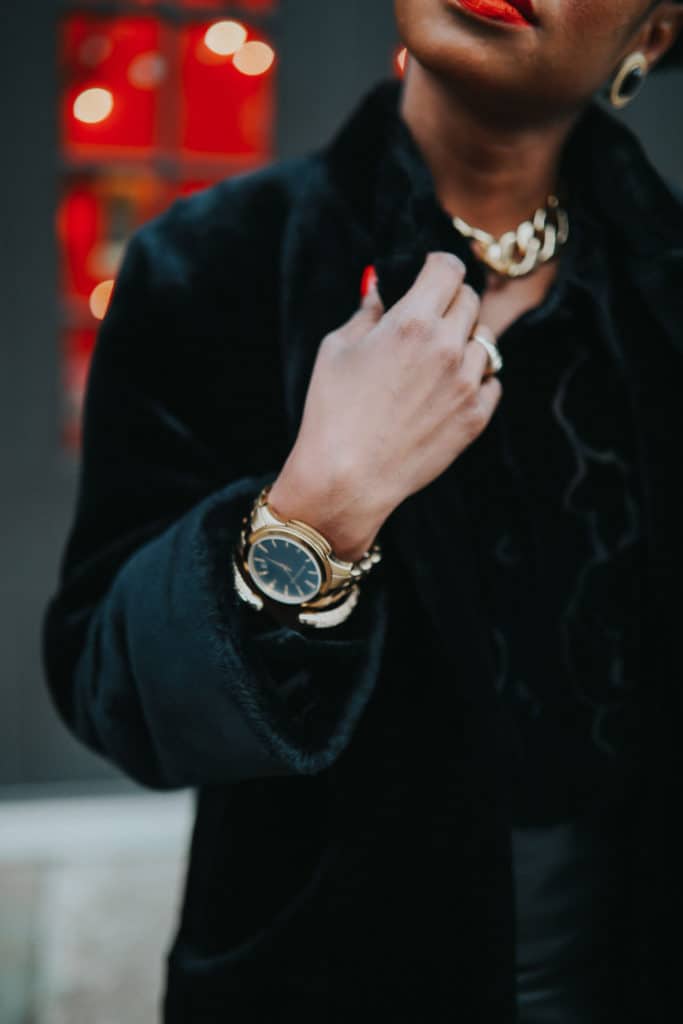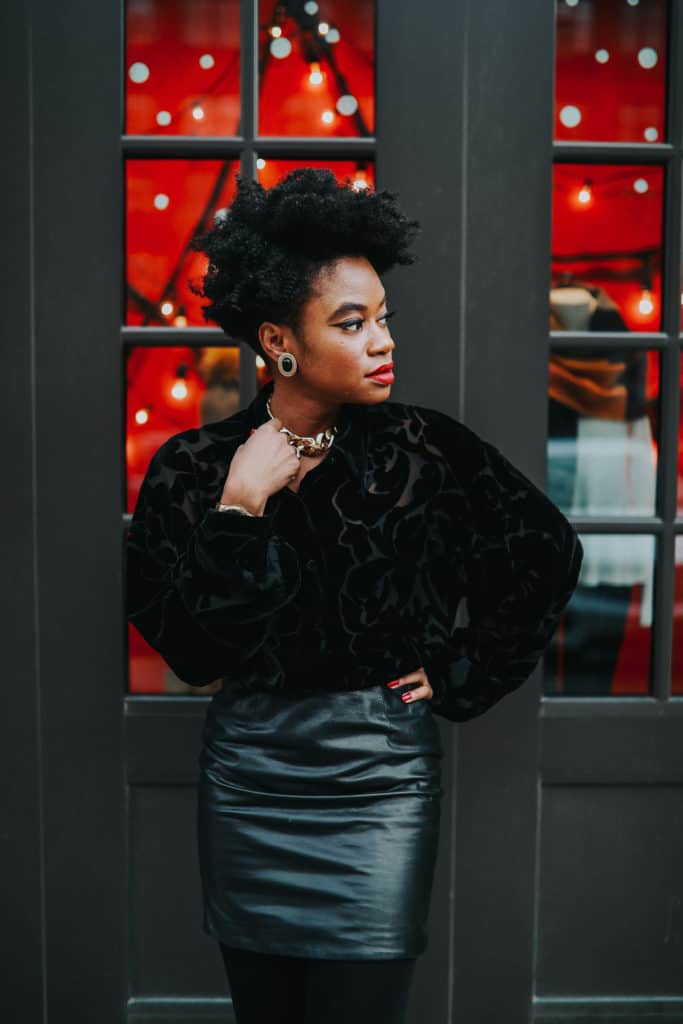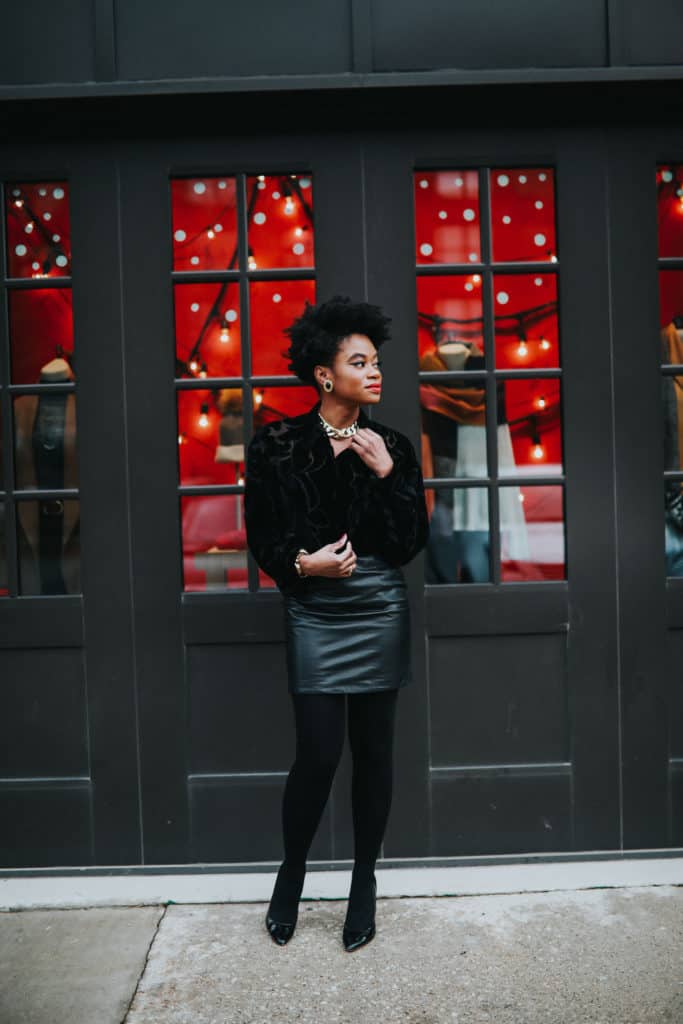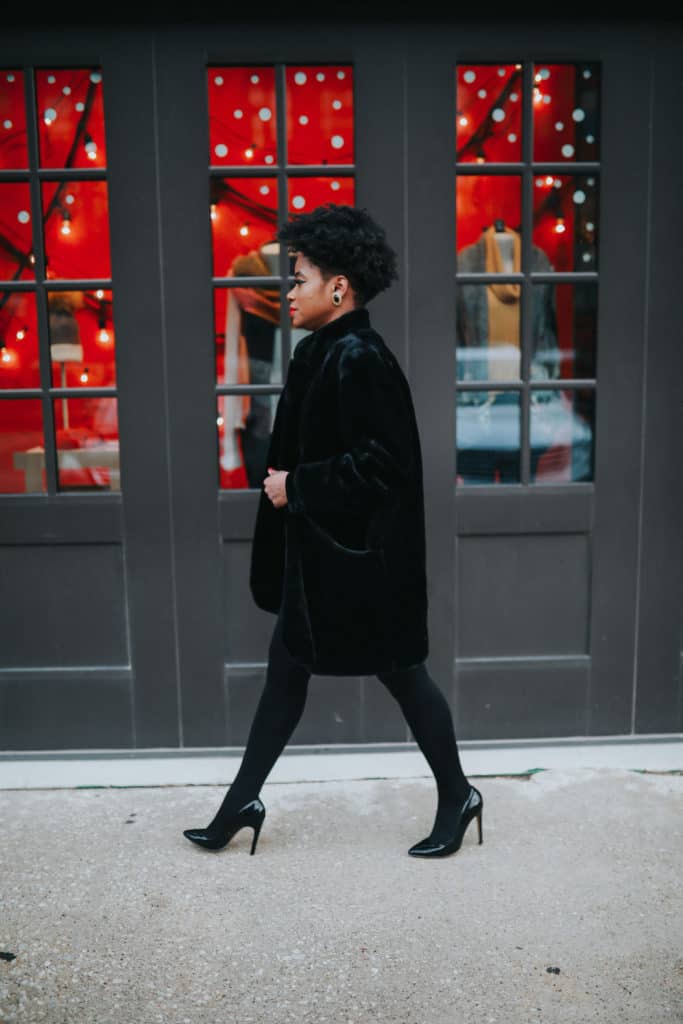 We're steadily approaching Christmas so I'm happy to bring you guys another quick holiday look, easily styled to move you through all the celebrations of this season. I've definitely been on a black and gold mix lately, simply because black is so easy to style during the winter and gold accents bring in a nice holiday touch. The mix of the suede, leather, and fur textures add another layer of glam, plus it's a nice trick to add some depth to an all-black look. Check out the recent Zara Turtleneck + Target Skirt post, which has a similar vibe.

My favorite item on this look (outside of these vintage clip-on earrings, which I am loving since cutting my hair) is this black faux fur. Now, I know tons of retailers are selling these along with the teddy bear style because they are both super popular right now. However, my advice? Check out your local vintage or thrift spot before you head to a big name retailer. You'll more than likely find a nice, unique selection, at a wayyy more affordable price. Thank me later.

Meanwhile, this time of year can be tough for a number of reasons, so I'm sending you tons of love and light as we all finish up the final weeks of 2018. If you have questions on this look, or just holiday style in general, shoot me an email as always!

Love, MB