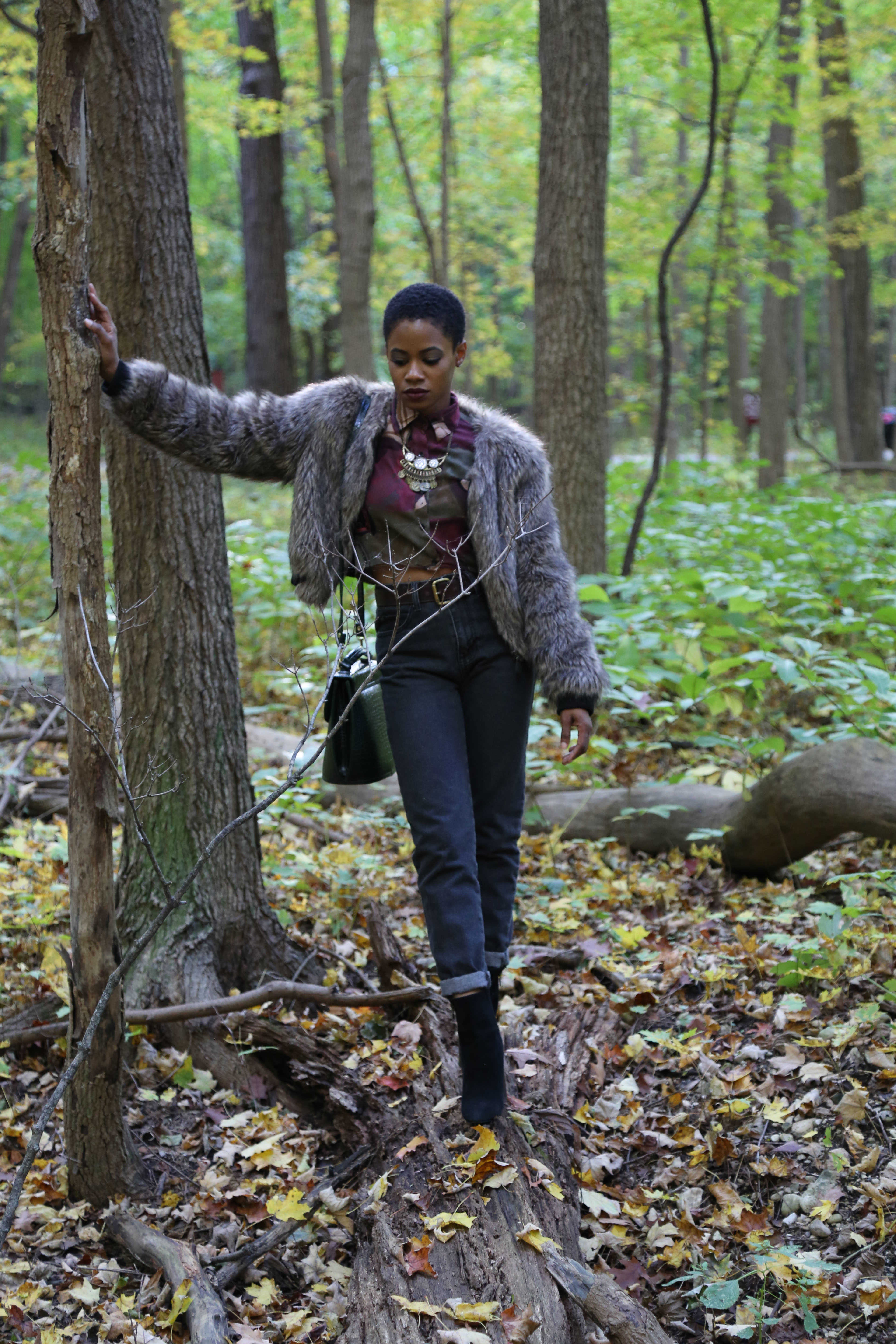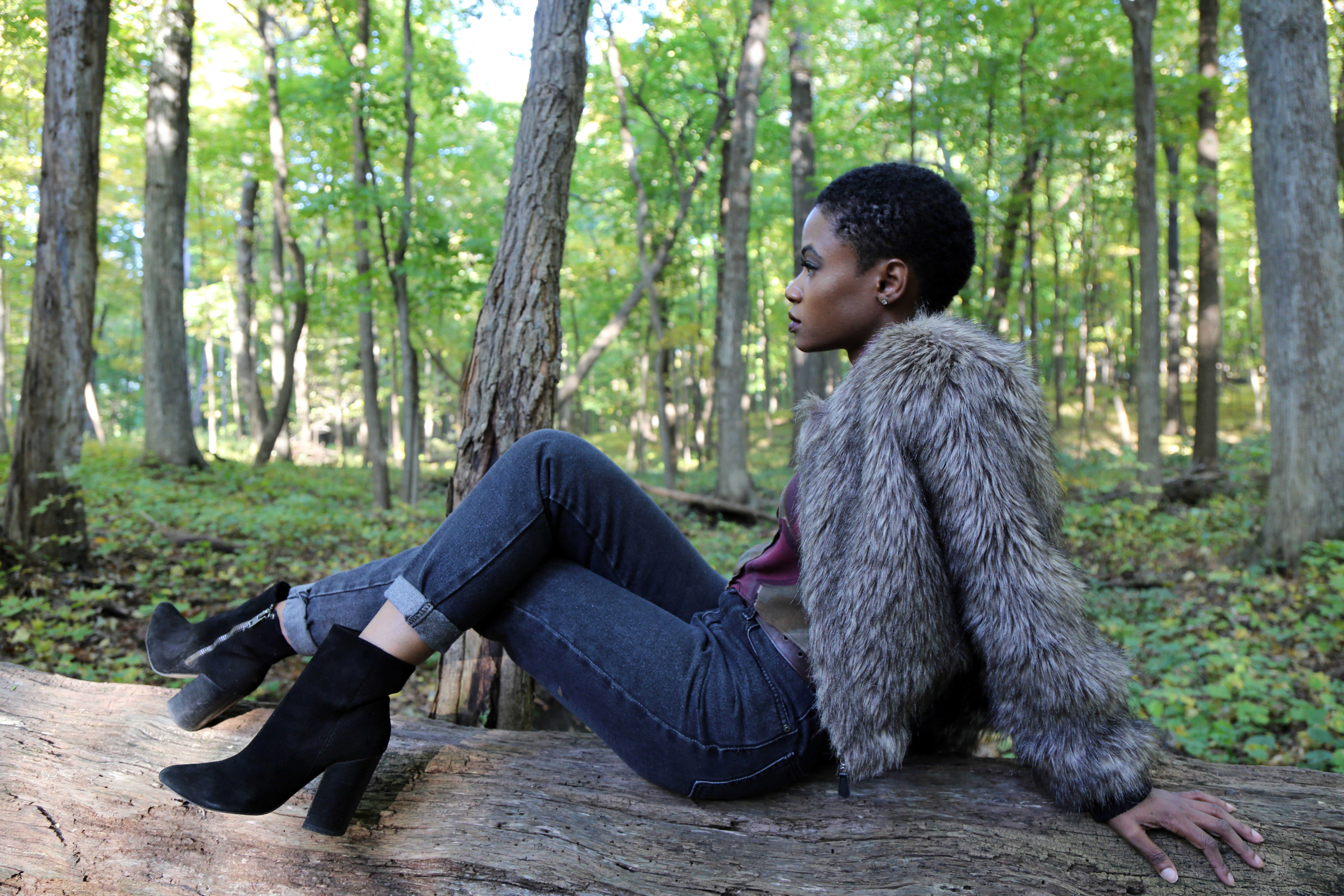 I took a break from posting to enjoy the Thanksgiving holiday with my family (I hope you had a great holiday as well), hence why I'm delivering back to back style posts. This look is moody/edgy and plays with textures and patterns. At first glance there's a lot happening in this outfit, but in a good way. Every now and then I aim for a look that pushes my own style limits; I'm proud of this outfit because it does just that, yet is completely authentic to my personal style.
Faux furs have a way of making your outfit just a little more interesting. This jacket from Necessary Clothing combined with the patterns on my thrifted blouse and coined statement necklace creates a complex look of warm tones. The black high waisted jeans from Urban Outfitters, which have a boyfriend fit, seal the deal on the edginess of this style and makes it all feel effortless.
To top it all off, I brought back my green bag, also highlighted in my recent Color Play and Distressed Denim post and black ALDO booties, highlighted in the How To Dress for Winter in Spring post.
As always, I would love to know what you guys think about this look, feel free to leave comments below.
All the love,
Myriha
---
SHOP ITEMS SIMILAR TO THE LOOK