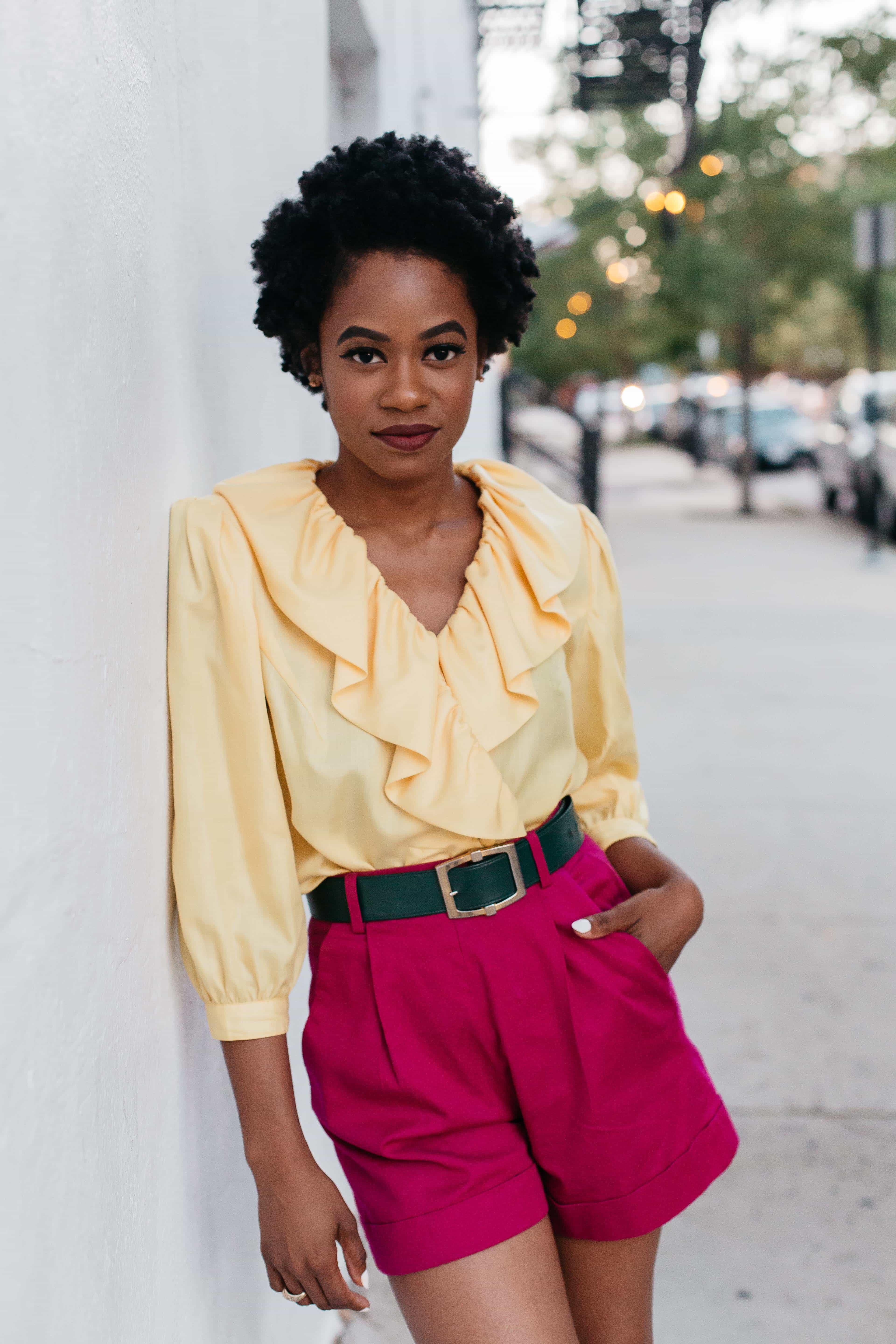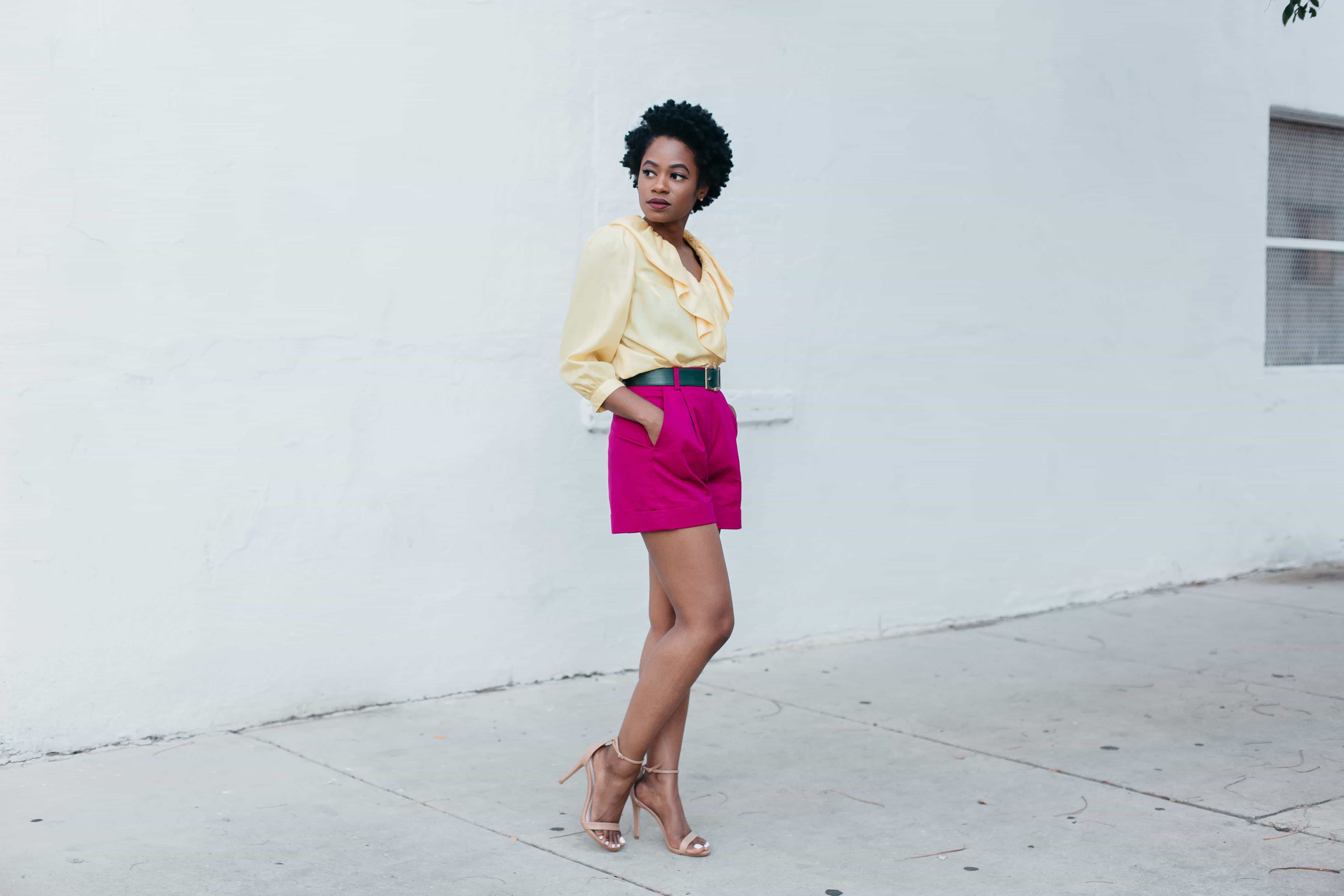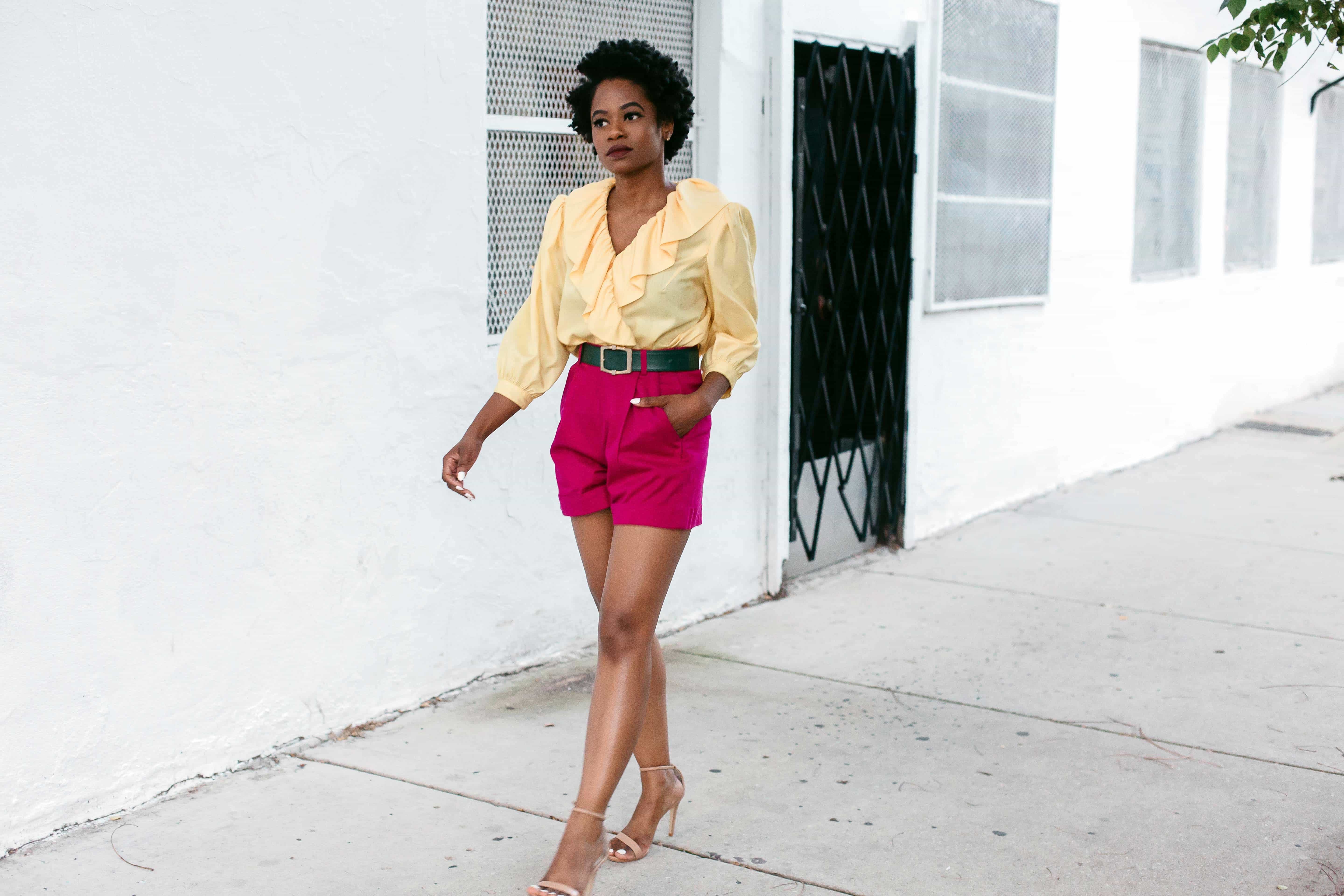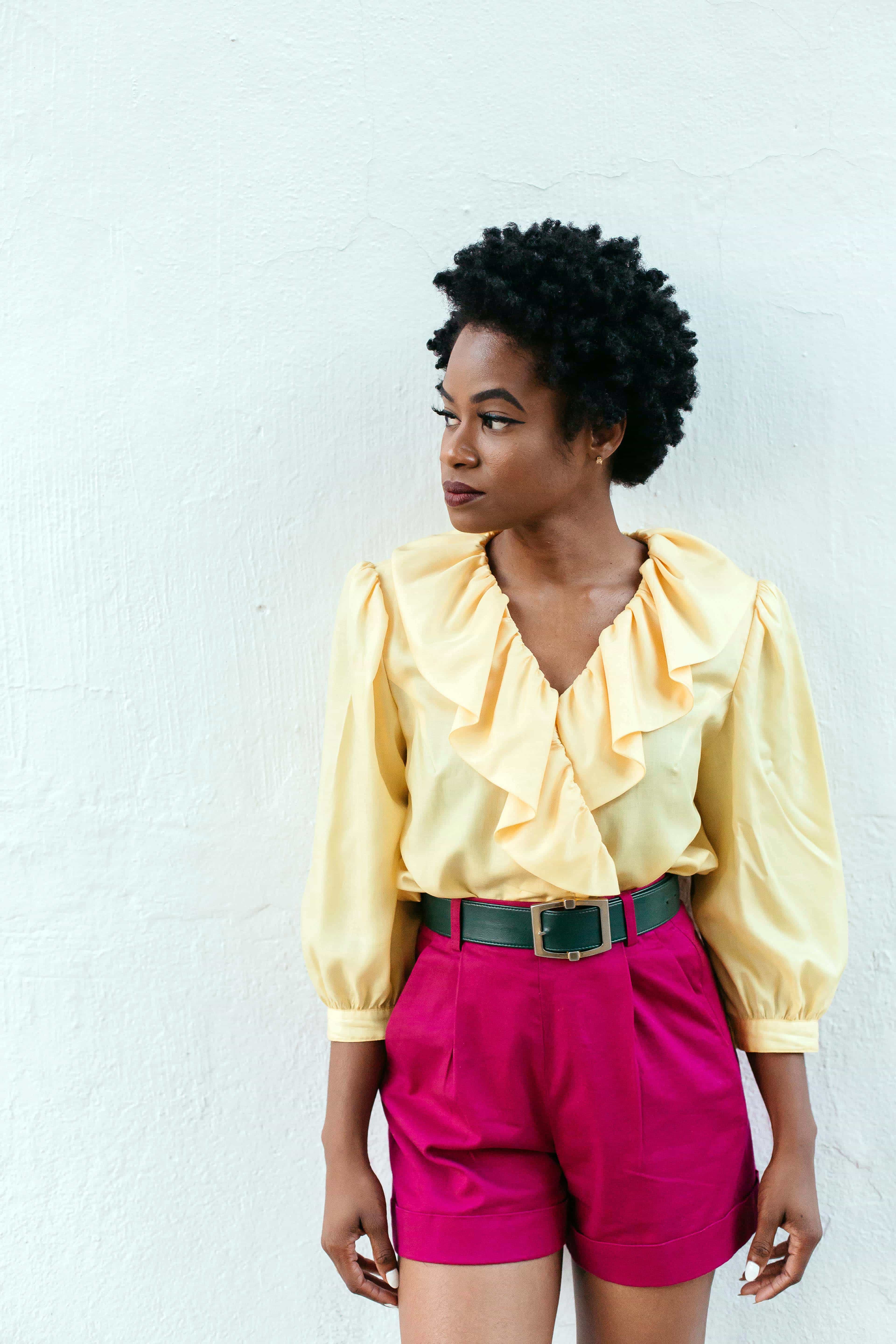 Happy Wednesday guys, I hope your week is going well so far! Since Labor Day is this weekend, I want to highlight one fun, colorful look before summer officially ends. As you can see, I styled this look just on the basics of color blocking but also keeping it simple with a strappy Steve Madden shoe.
As I mentioned in my recent post, Vintage Shirt + Zara Crop Jeans, I've recently started thrift shopping to add new items to my closet for fall. I found this 80s vintage yellow top from Ragstop Thrift and fell in love with the ruffle detailing and, believe it or not, the shoulder pads. Just to give you guys a heads up, I've recently become obsessed with shoulder pads (hold your judgments lol) because I love the structure they add to a look and there's definitely a classic sophistication there if styled creatively. I also remember my Mom wearing blazers and dresses with shoulder pads when I was a child and always thinking she looked so beautiful and stylish. So as I grow older I find myself gravitating towards some of my Mom's classic looks and making them my own of course. Stay tuned for more shoulders pads this fall! I pulled the final look together with a pair of fuchsia French Connection shorts and a dark green belt with a dramatic buckle.
What's great about this look is that it's loose fitting and relaxed, making it perfect for some of those final barbecues this weekend or chilling at a rooftop bar. Since we probably won't have many more weekends where shorts will be acceptable due to weather, I encourage you guys to throw on a pair this Labor Day weekend and enjoy sometime out in the sun.
Let me know what you guys think of this look and hit me up with some of your favorite vintage styles! Have a great week.
All the love,
MB
---
Vintage Yellow Blouse – Ragstop Thrift, Vintage & Consignment
Fuchsia High-Waist Shorts – French Connection
Beige Sandals – Steve Madden