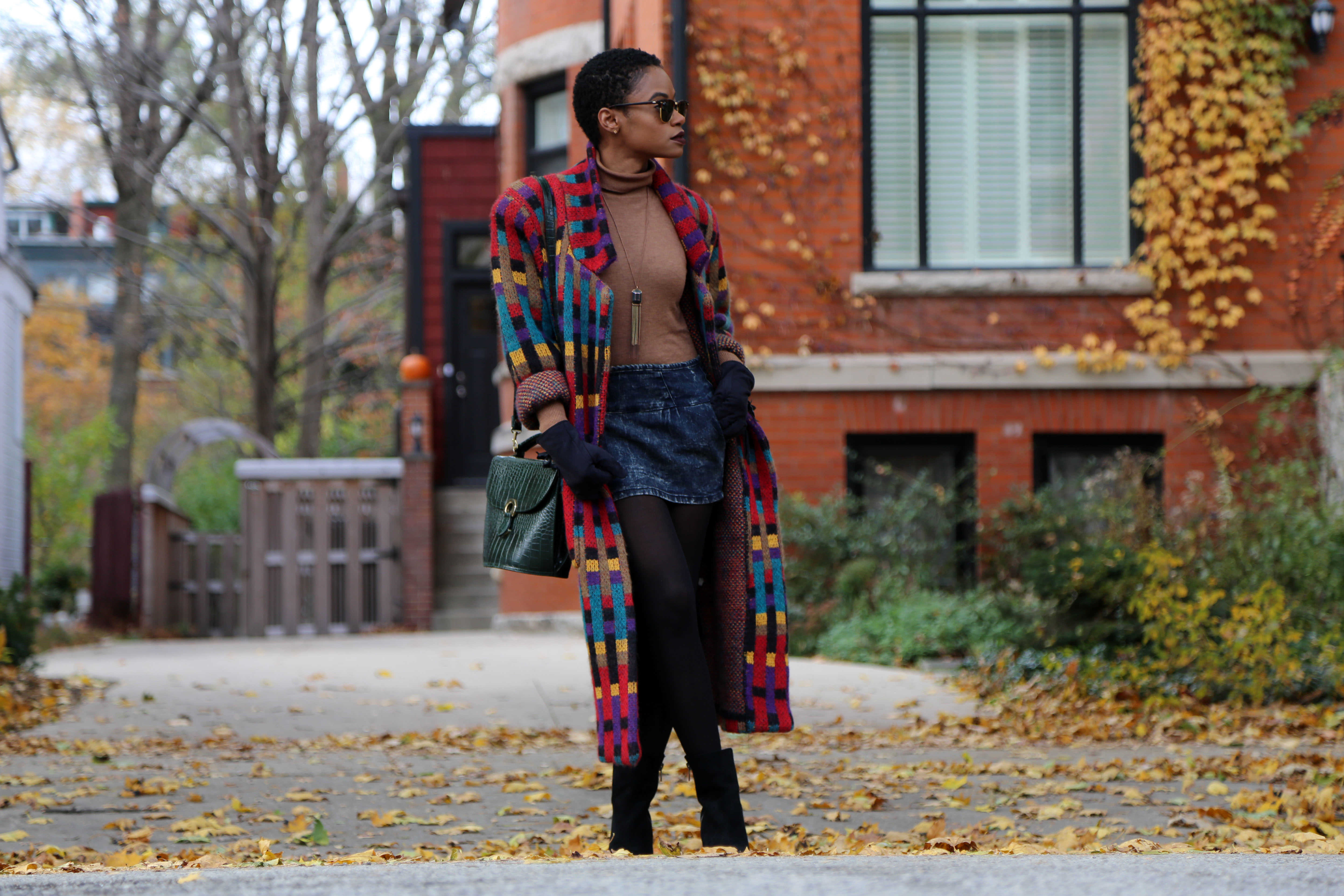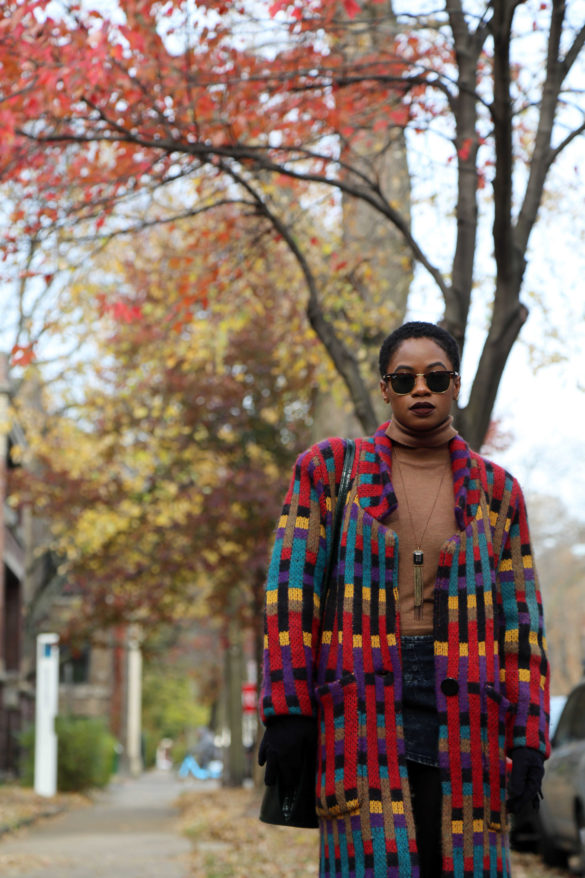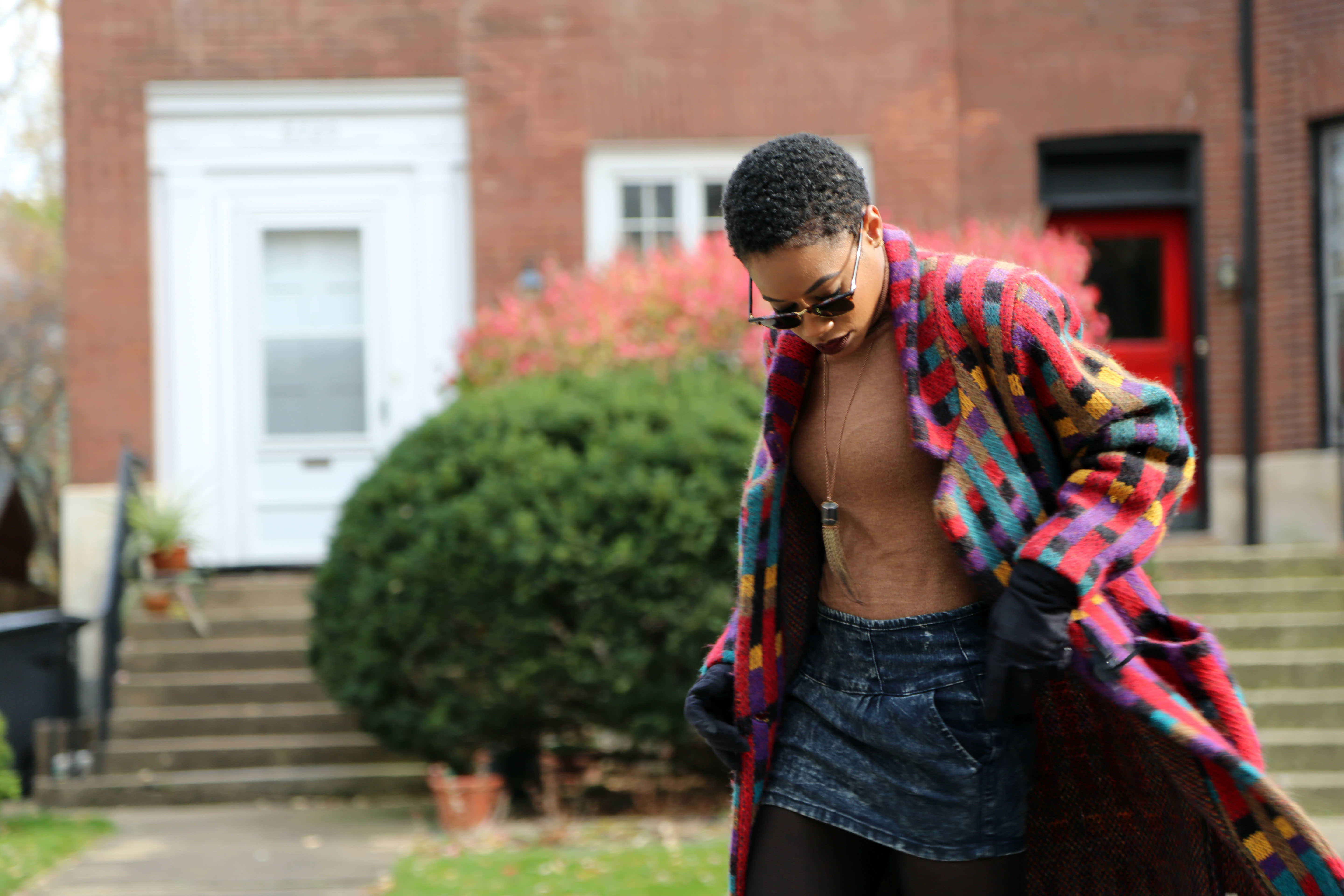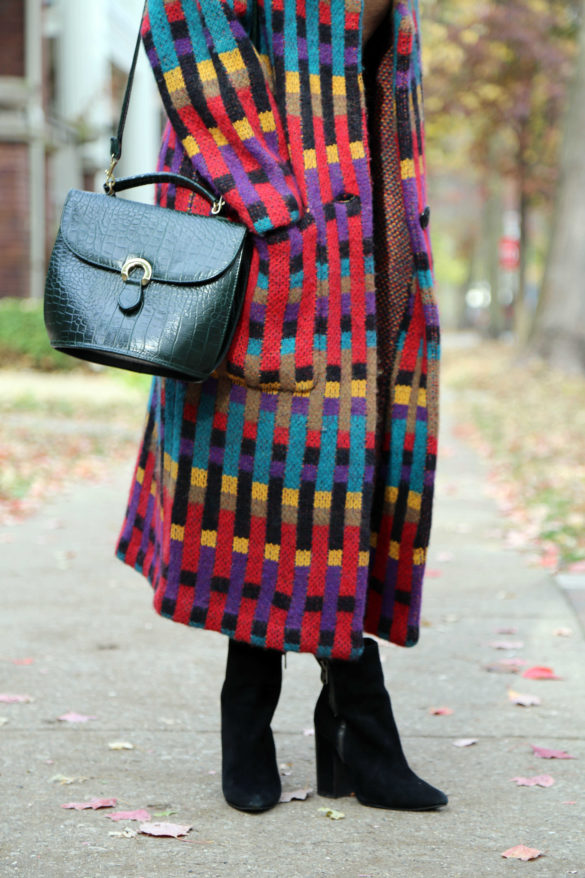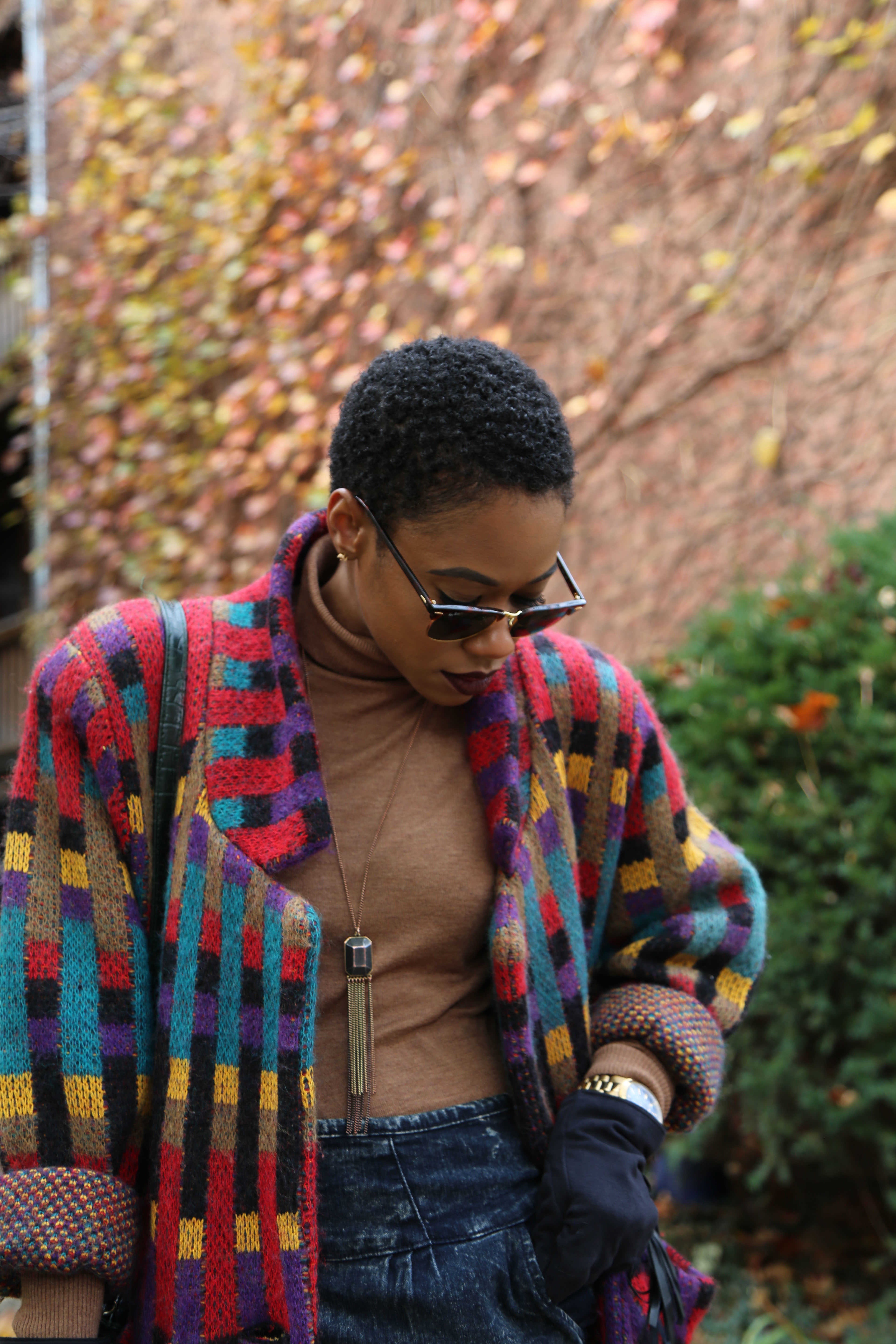 [eltd_dropcaps type="normal" color="" background_color=""]H[/eltd_dropcaps]appy Monday guys! I know we're in the midst of the holiday season and everyone's shopping, so I wanted to give you some affordable gift shopping options along with your weekly dose of style and career inspiration. Let's get started : )
---
THIS COAT. Omg. It was one of those once in a lifetime vintage finds that I could not resist. I found this beauty at the Randolph Street Market, which is a Chicago-based urban antiques market in the West Loop; we're talking thousands of vintage clothes, accessories, furniture, small trinkets, the list goes on. This multi color coat is from the 80s, it's very thick and warm, and I only paid $30 dollars for it. If you're looking for some unique gifts, with a lot of charm and history, definitely visit the Randolph Street Market this month for your holiday shopping.
Another Chicago-based gem I recently visited was Standout Style Boutique located in the South-Side Bridgeport neighborhood. The boutique hosted an amazing event for Women's Entrepreneurship Day highlighting young women entrepreneurs in the fashion industry. I always say that Chicago is sometimes overlooked as being a fashion leader; meeting so many successful Chicago-based stylists, designers, and makeup artists was inspiring and proof that women in this city are making an impact in this industry all on their own.
I also had a chance to shop Standout Style Boutique while at the event. My black suede gloves with trim detail in this post are from the boutique; they're super soft and will definitely be my go-to gloves for the season. The owner, Tamika Price, has really curated a beautiful store with many unique and modern pieces. She has a ton of great gift options for women of all ages so I definitely recommend you guys shop Standout Style Boutique this holiday season as well.
Check out the remaining details on this look below. Have a great week, talk to you guys soon!
Love, MB
Coat – Randolph Street Market
Nude Turtleneck – H&M
Denim Skirt – Forever21
Gloves – Standout Style Boutique
Boots – ALDO