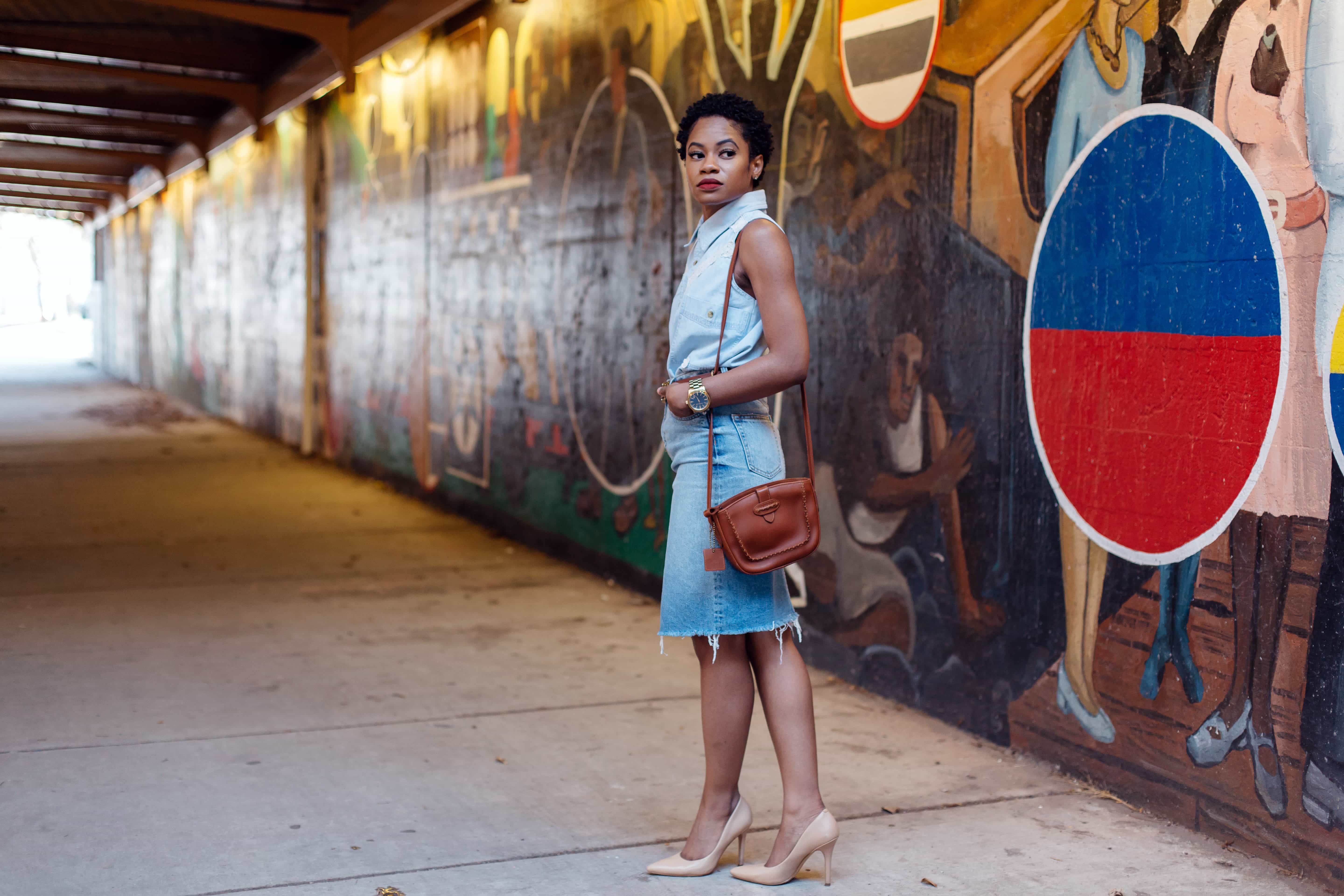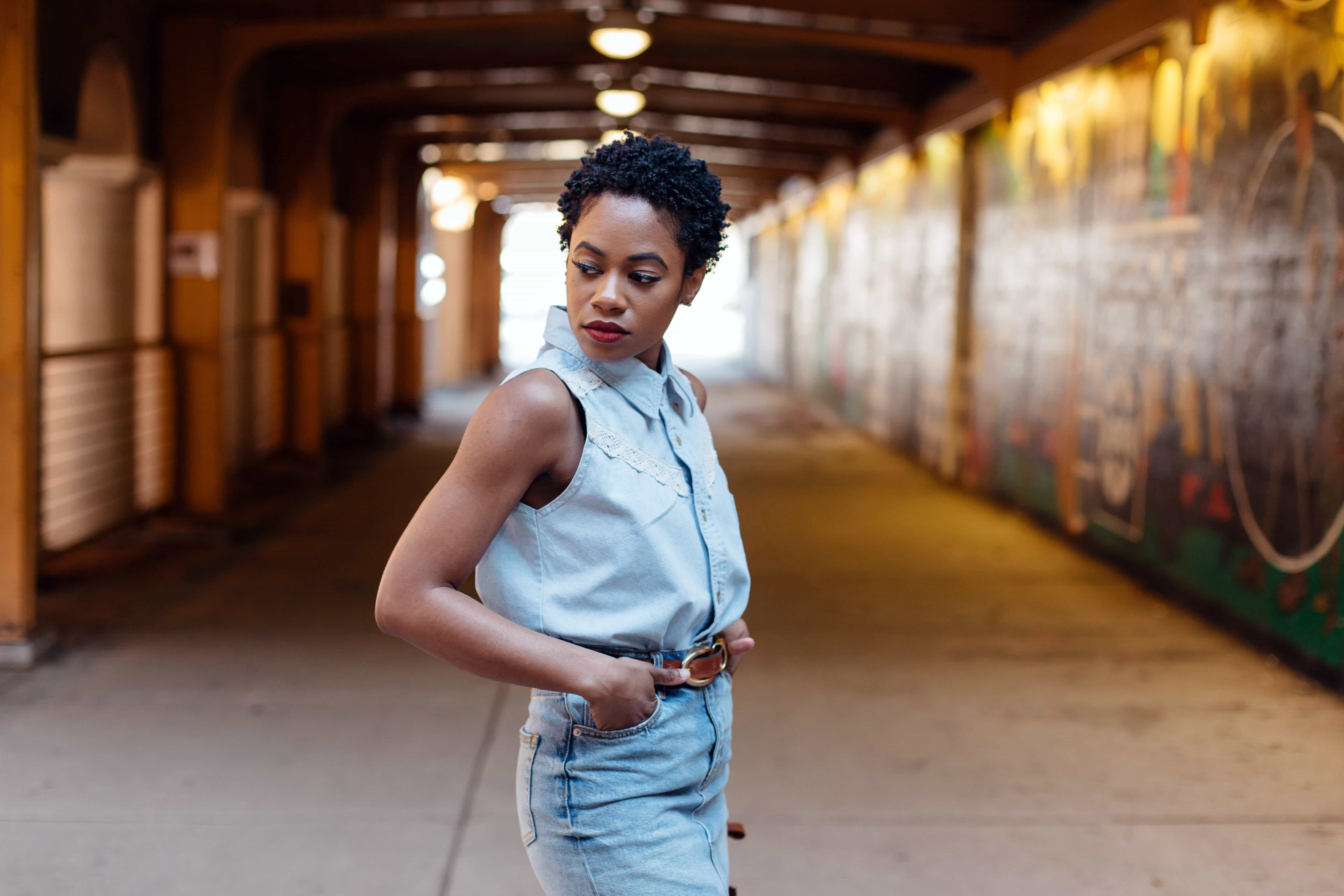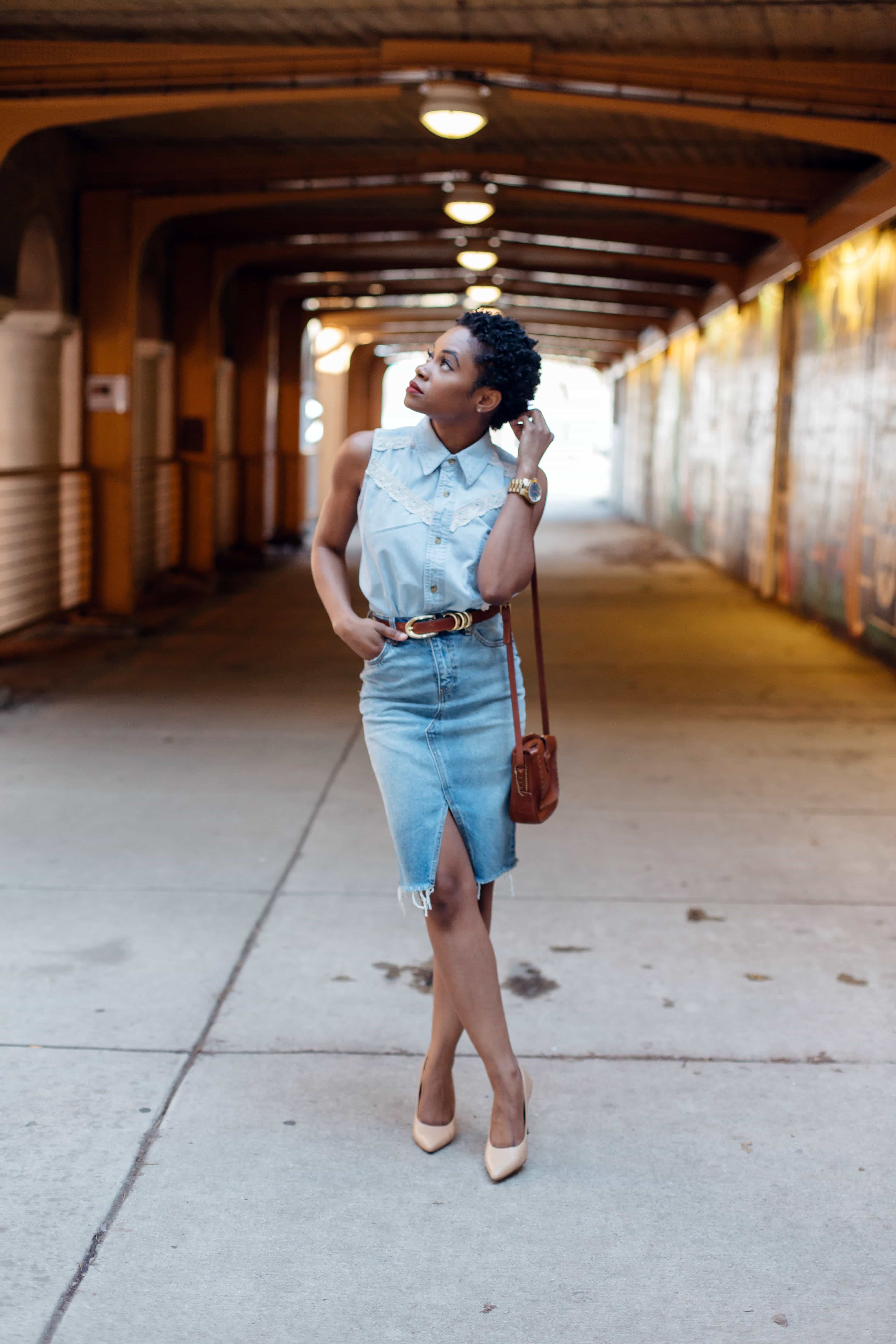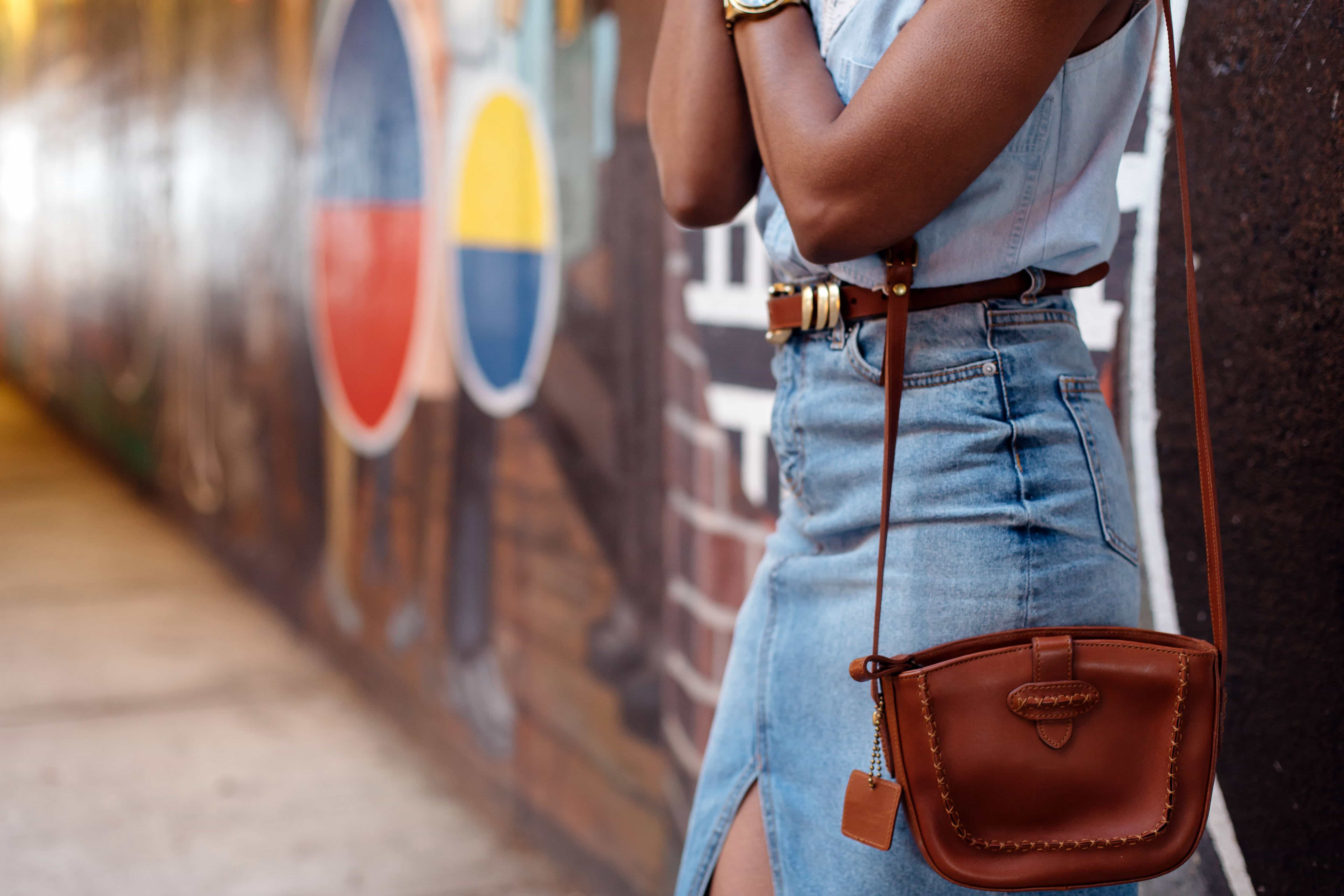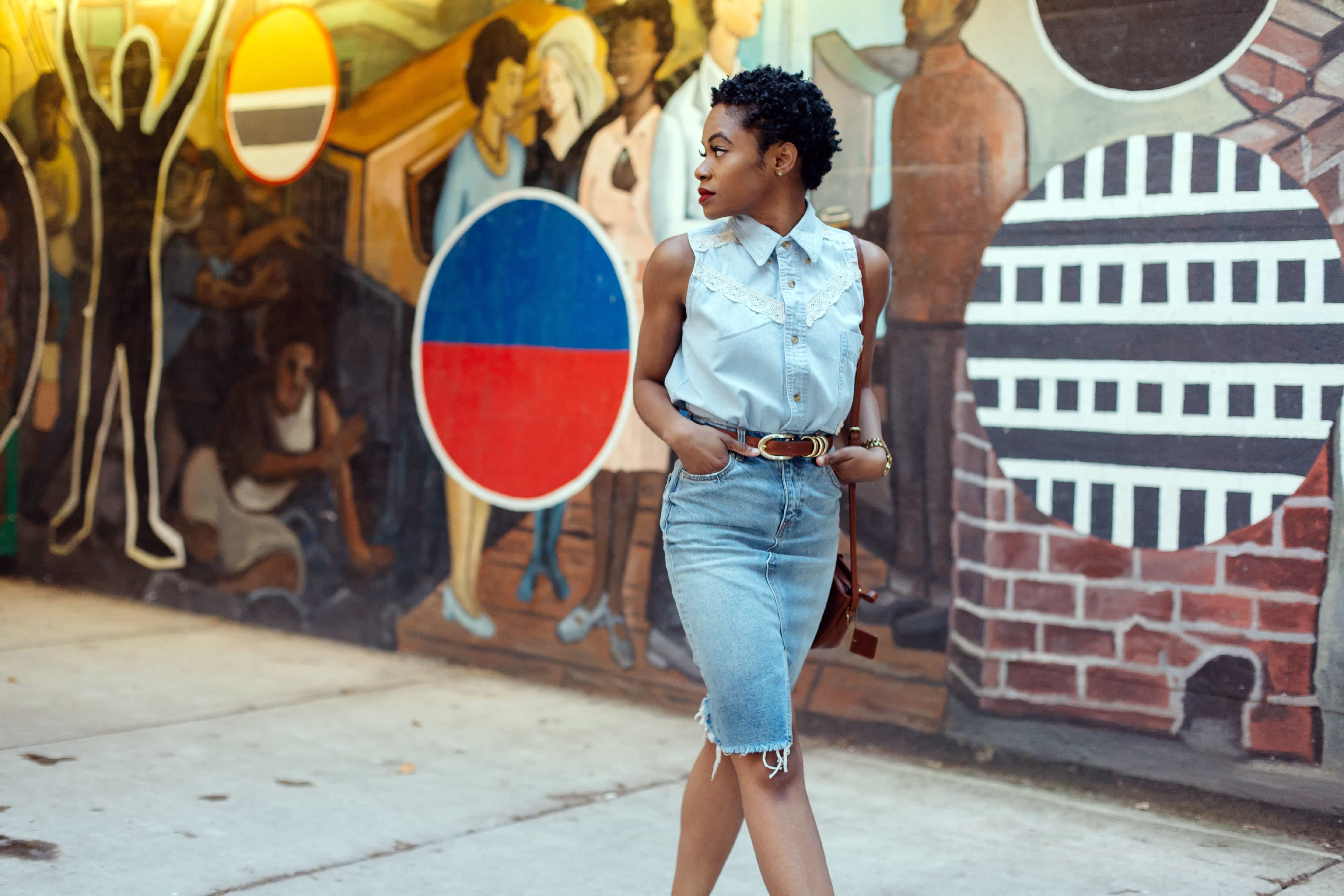 Definitely a year-round favorite, the double denim outfit is one I've worn for many years, in many different variations. In this particular version, I'm featuring a knee-length denim skirt from H&M. I haven't worn a basic denim skirt since I was much younger. So, I was happy to see H&M bring back this classic and to now style it as a 25 year-old woman. I paired the skirt with a slightly lighter denim shirt with lace detail from Urban Outfitters, giving a very feminine and sweet feel to the entire look.
One cool thing to note about any double denim look is that it's an outfit that can very easily be thrifted. Meaning, on your next stop to a Thrift Store I guarantee you can find some cool denim shirts with little unique flairs, that you can then pair with a basic denim bottom. I have full denim outfits that are a total of $20. Super easy : )
Let me know if you guys have any questions/comments on this look. Enjoy the spring weather this week!
All the love,
Myriha