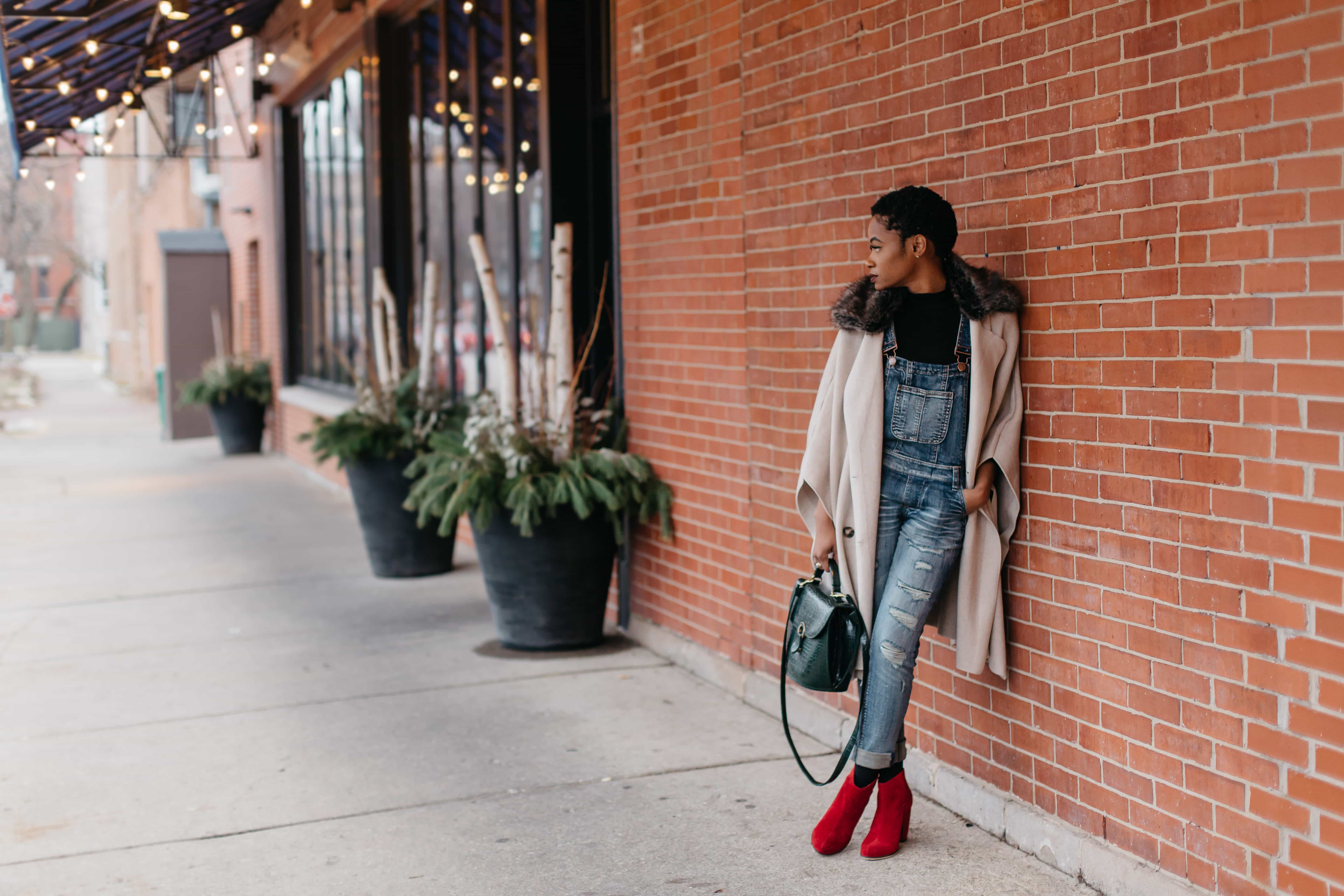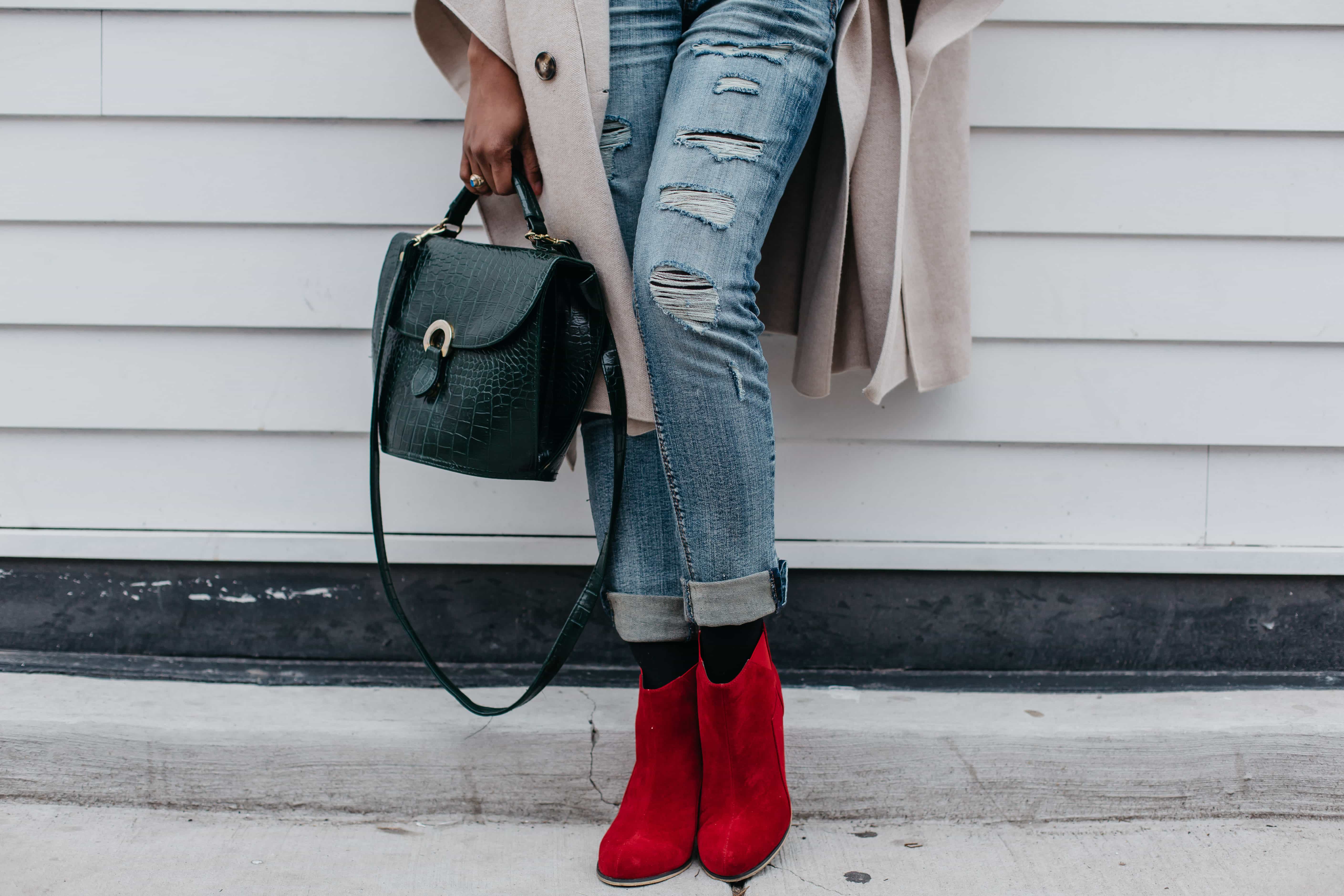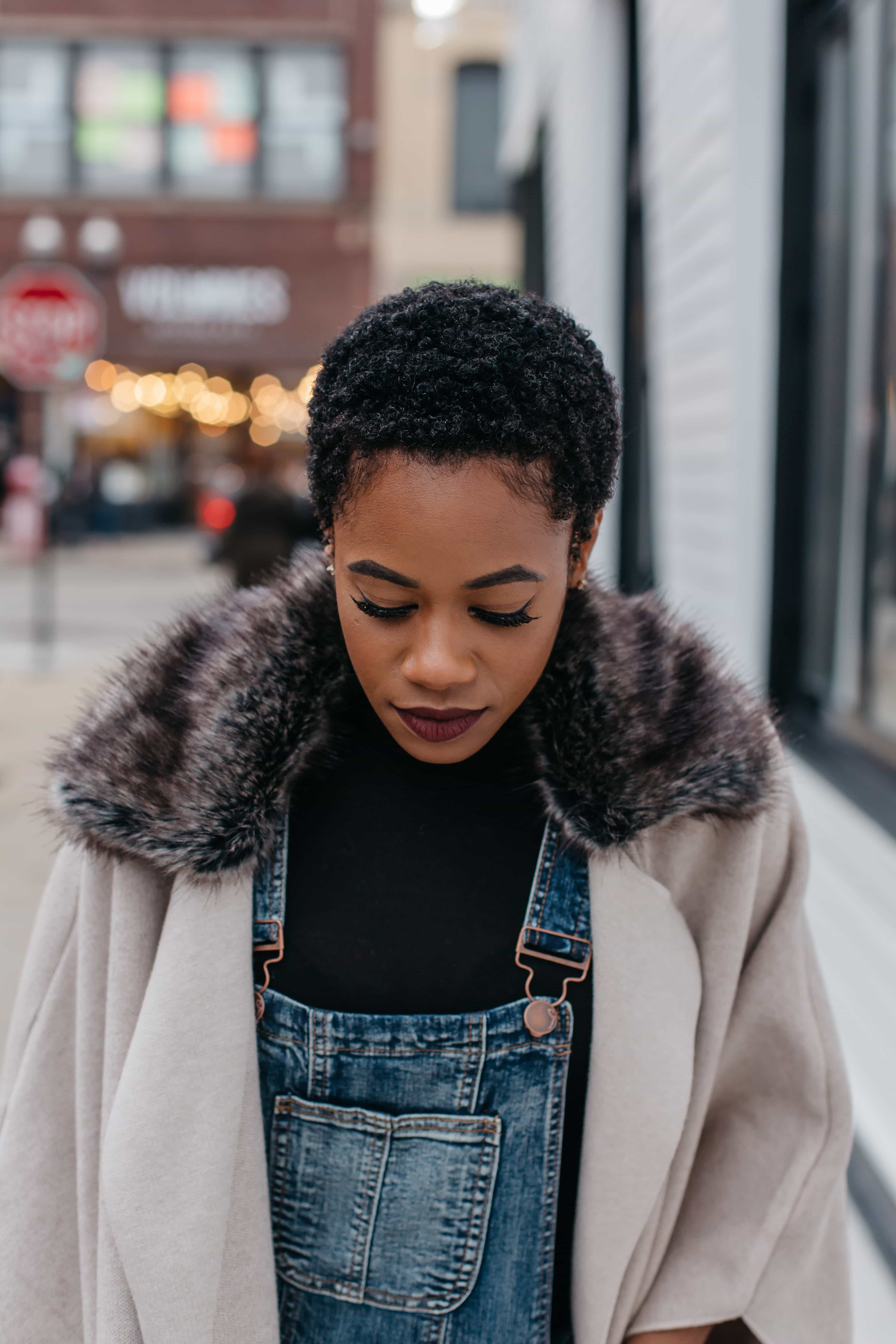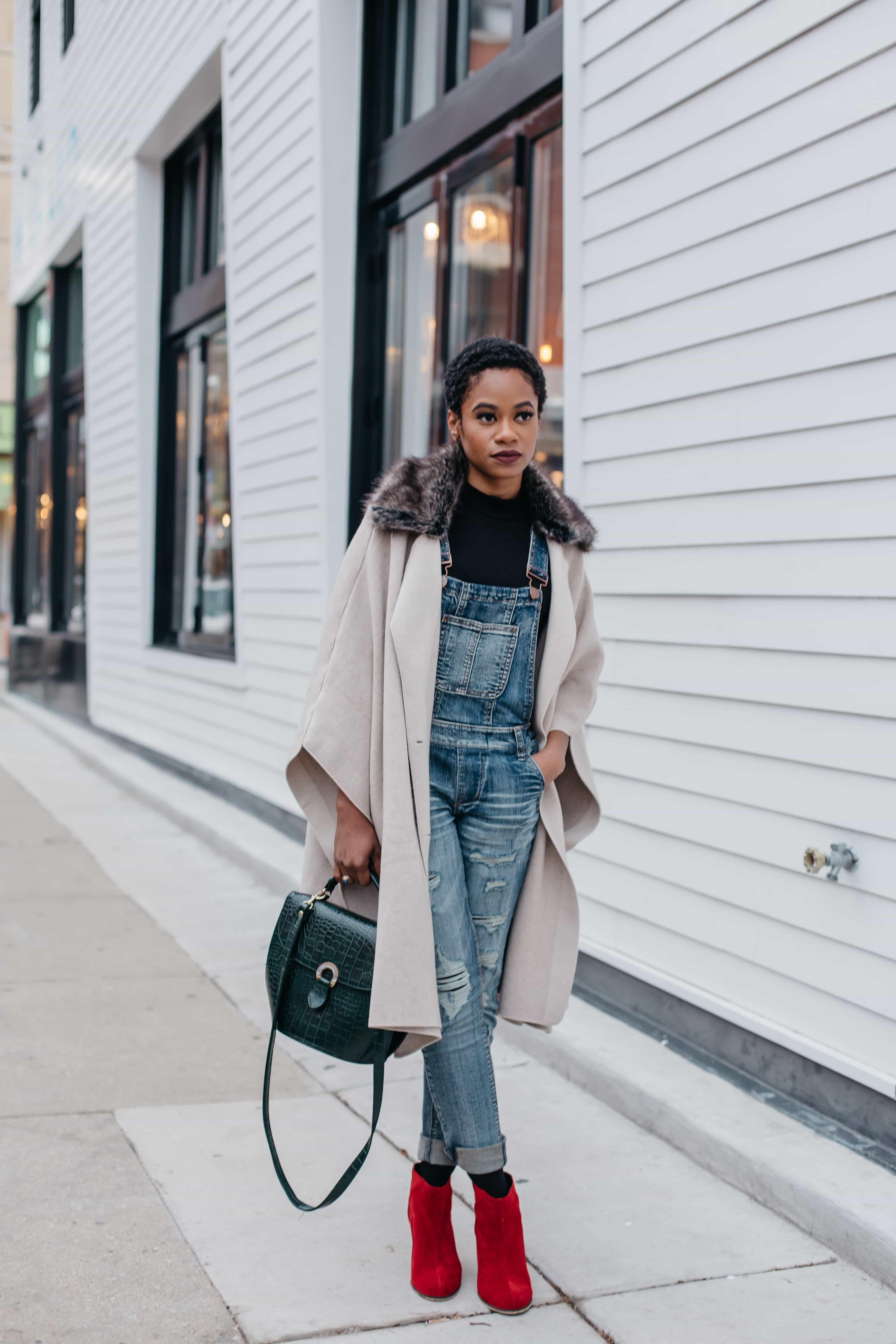 Have you guys started prepping your wardrobe for the spring? While I haven't started tackling my closet just yet, I will say that the beautiful weather we're expecting in Chicago this week has me looking forward to putting away those winter sweaters.
Daily dressing during the awkward weather moment between winter and spring can be a bit tricky. I'm bringing you guys this look that works around this challenge by incorporating a warm winter statement piece with light denims and a pop of color to walk us straight into spring.
---
The fur-collar cape from Zara is a great transitional statement piece; it's heavy enough to be worn without an additional coat, the neutral color makes it very easy to style, and it falls over my outfit in a very effortless and elegant way.
The overalls bring a very fun feel to this outfit plus this light distressed denim is perfect for spring. To be honest, I haven't worn a pair of overalls since I was a child and my mom used to dress me in these black and white checkered overalls that I hated lol. Needless to say, I'm happy that this classic style has come back and I look forward to having some fun with them this spring.
The item that really makes this outfit pop are these beautiful bright red booties from Modcloth. A colorful shoe is a great way to start incorporating color back into your wardrobe after the long winter months. I fell in love with these boots because they give such a cool, artsy vibe to this outfit, and they're very unique; sure to make a statement.
Let me know what you think of this look, have a wonderful week!
Love, MB
Fur Collar Cape – ZARA
Overalls – Modcloth
Red Booties – Modcloth
Black Turtleneck – H&M