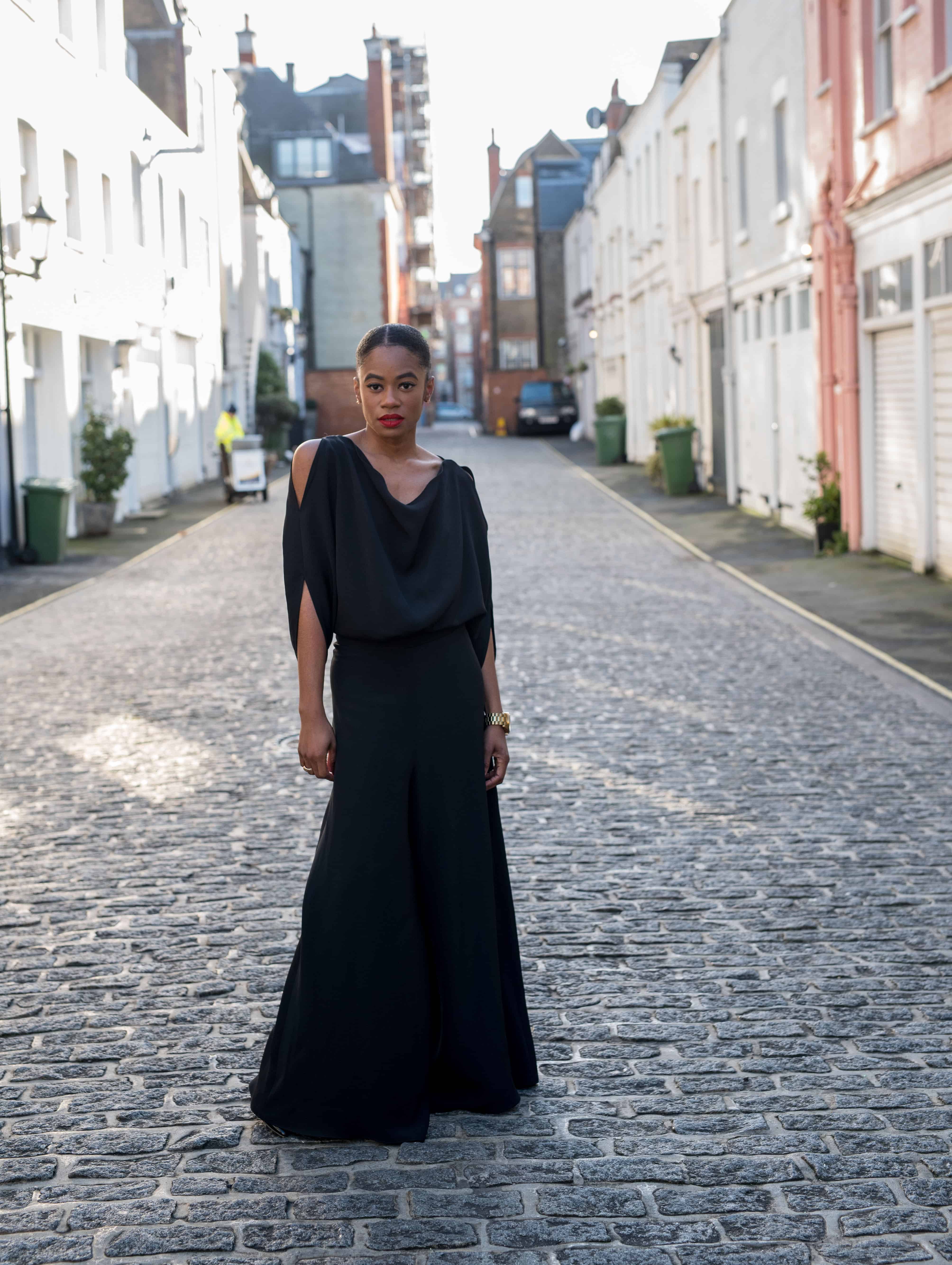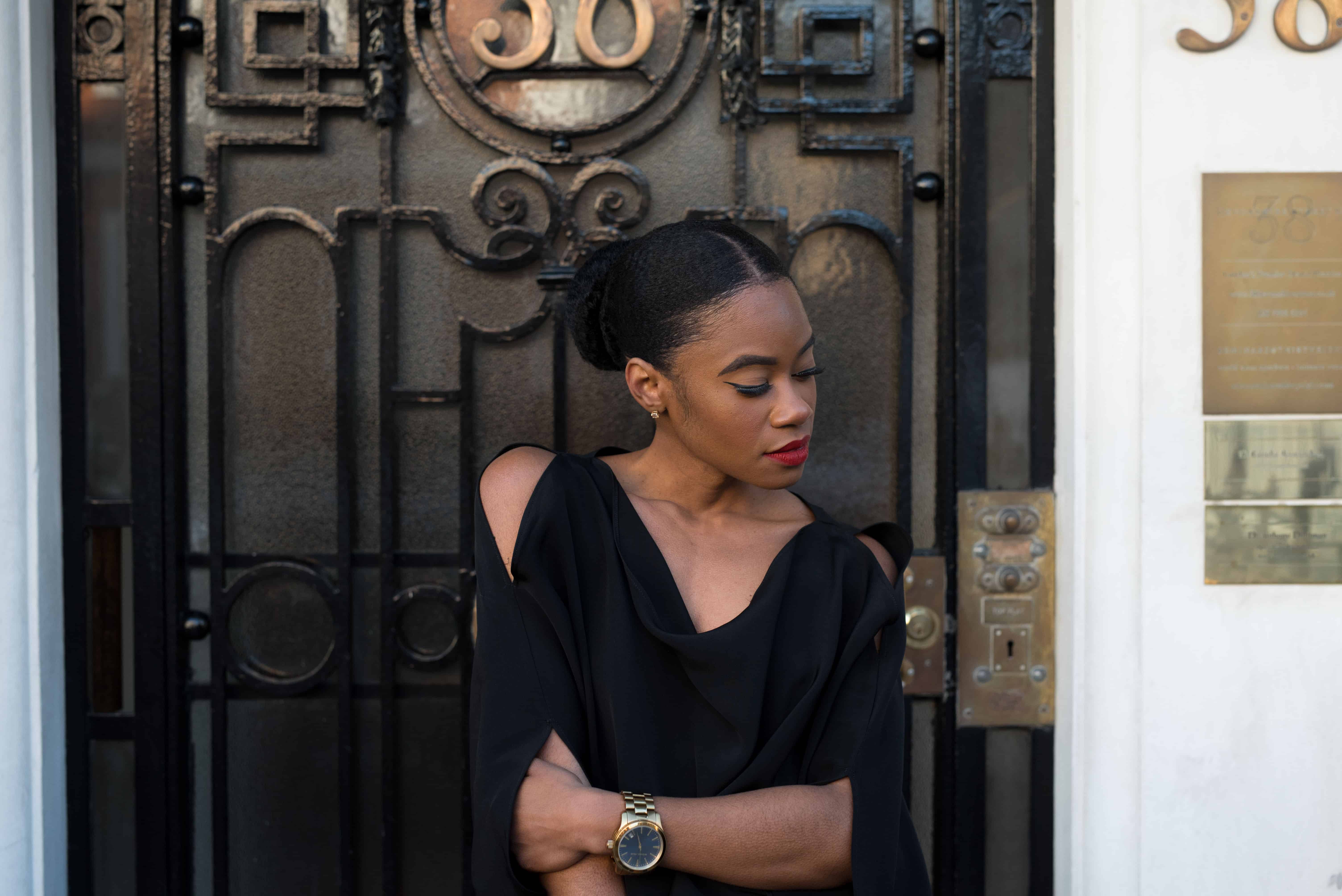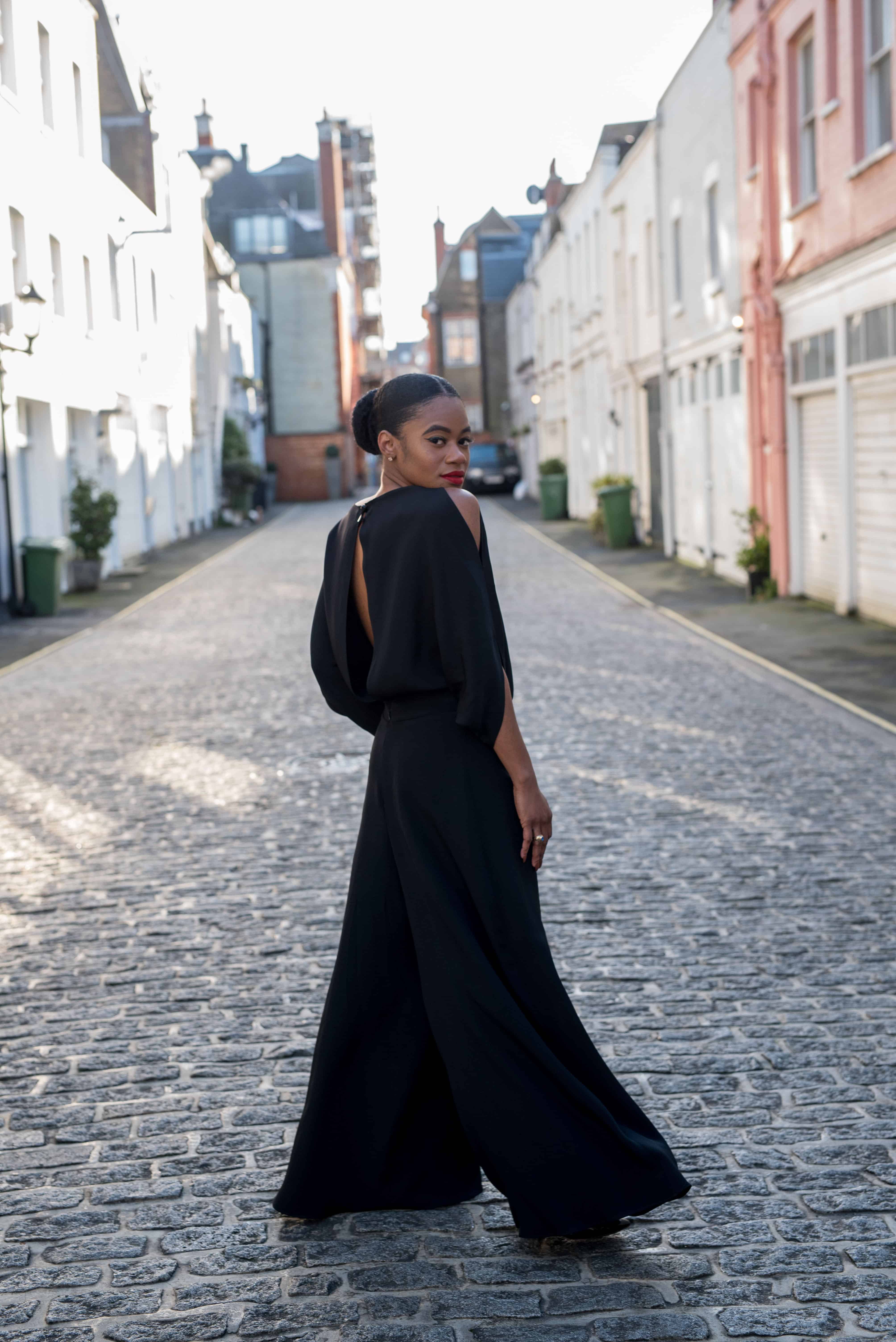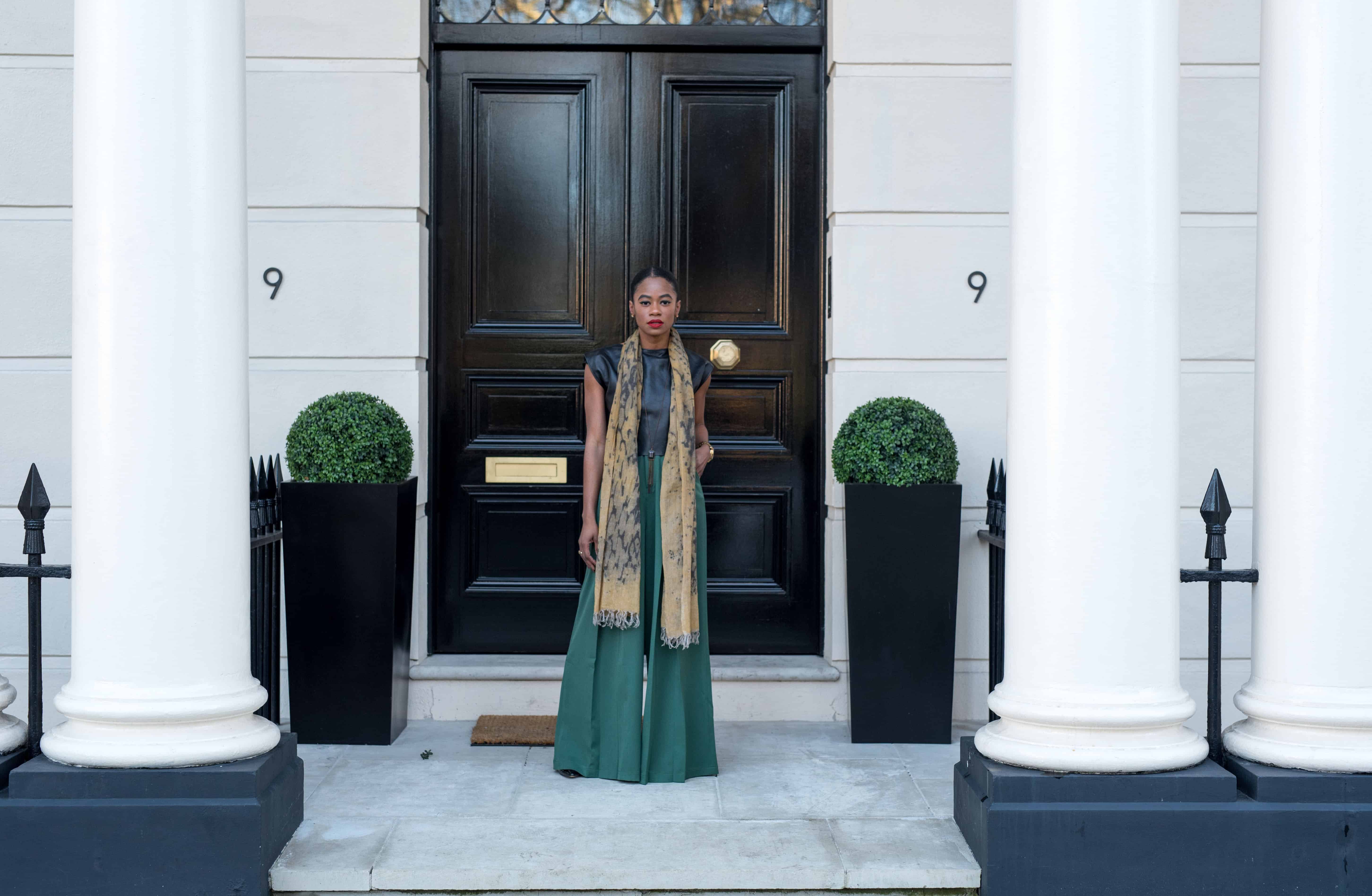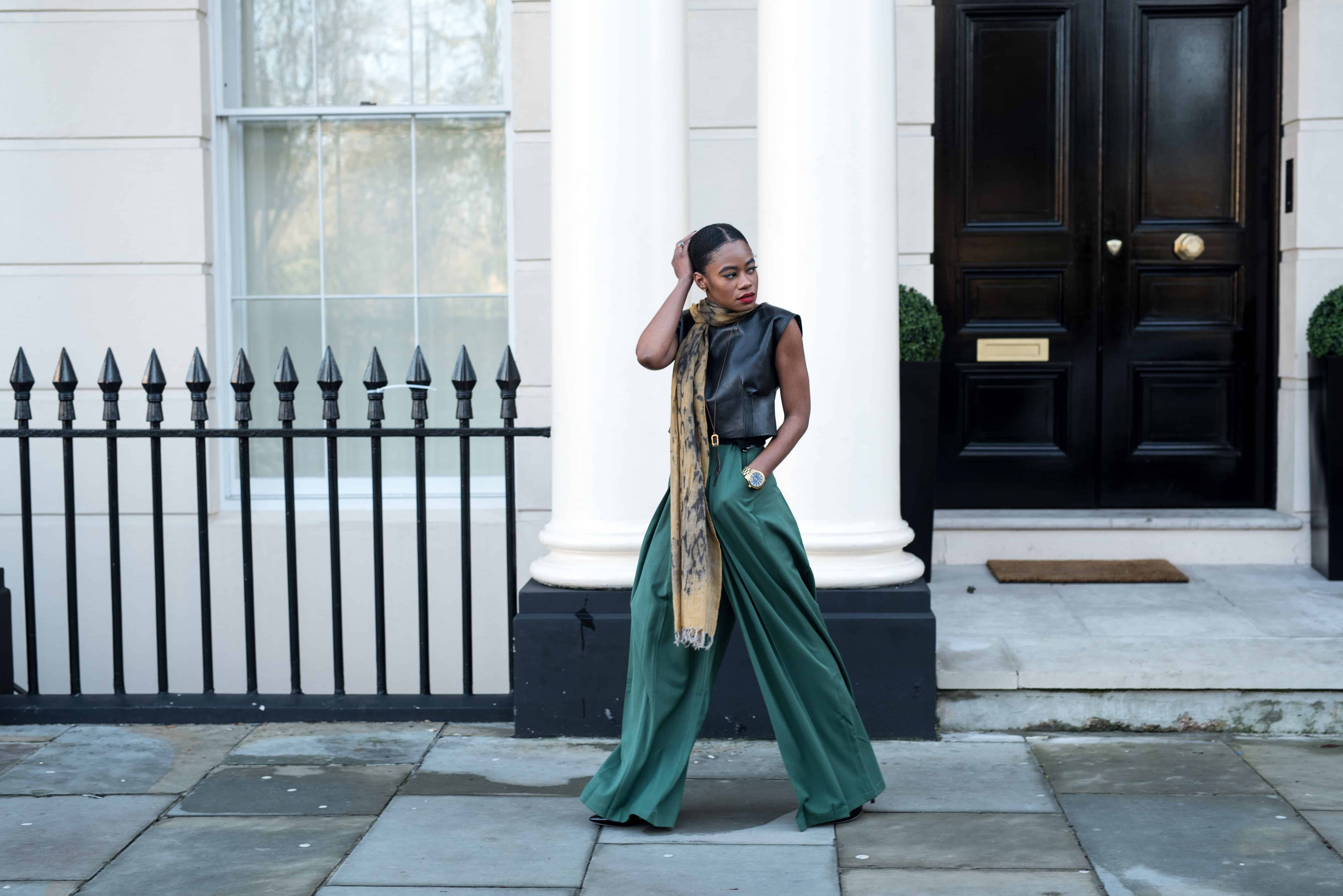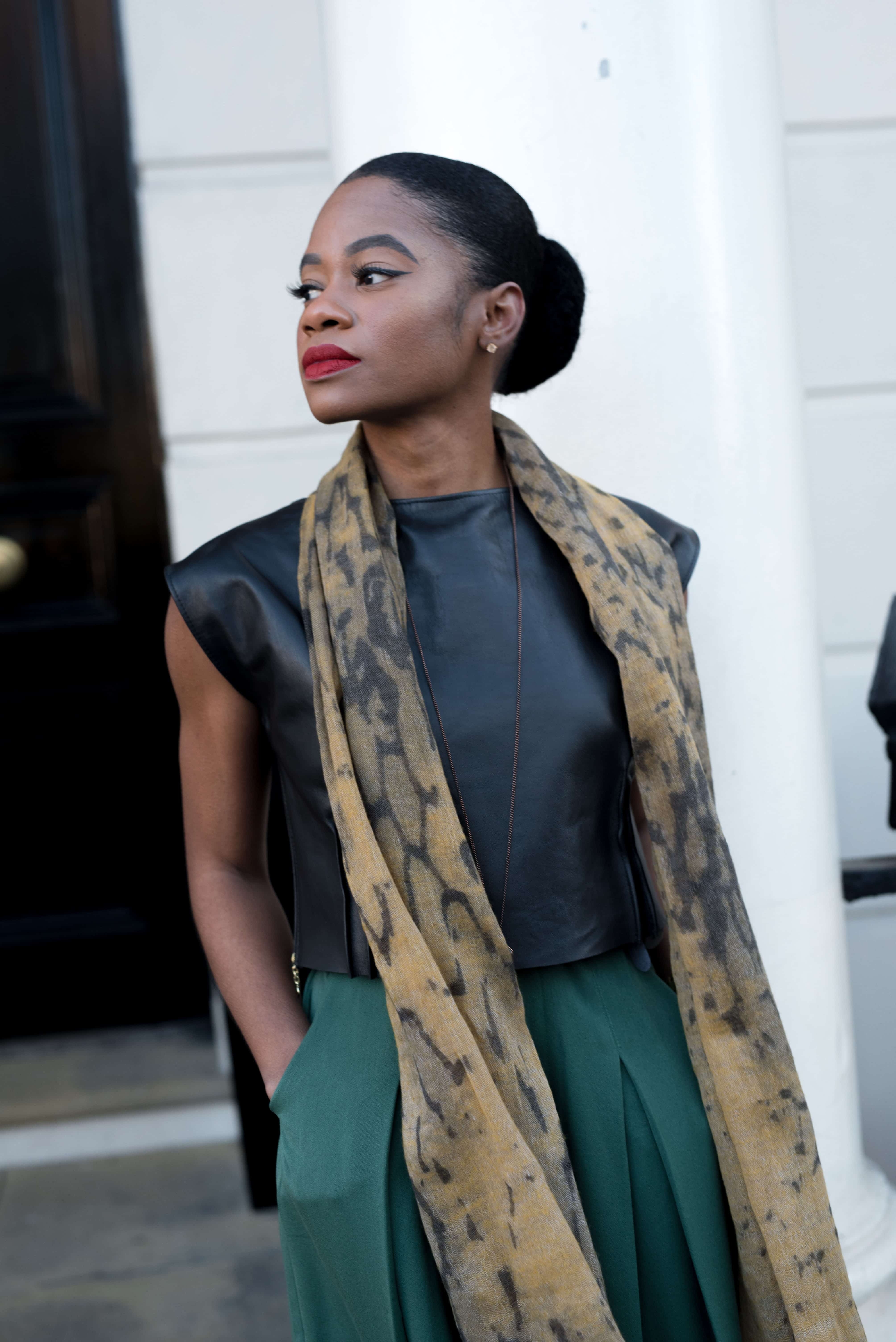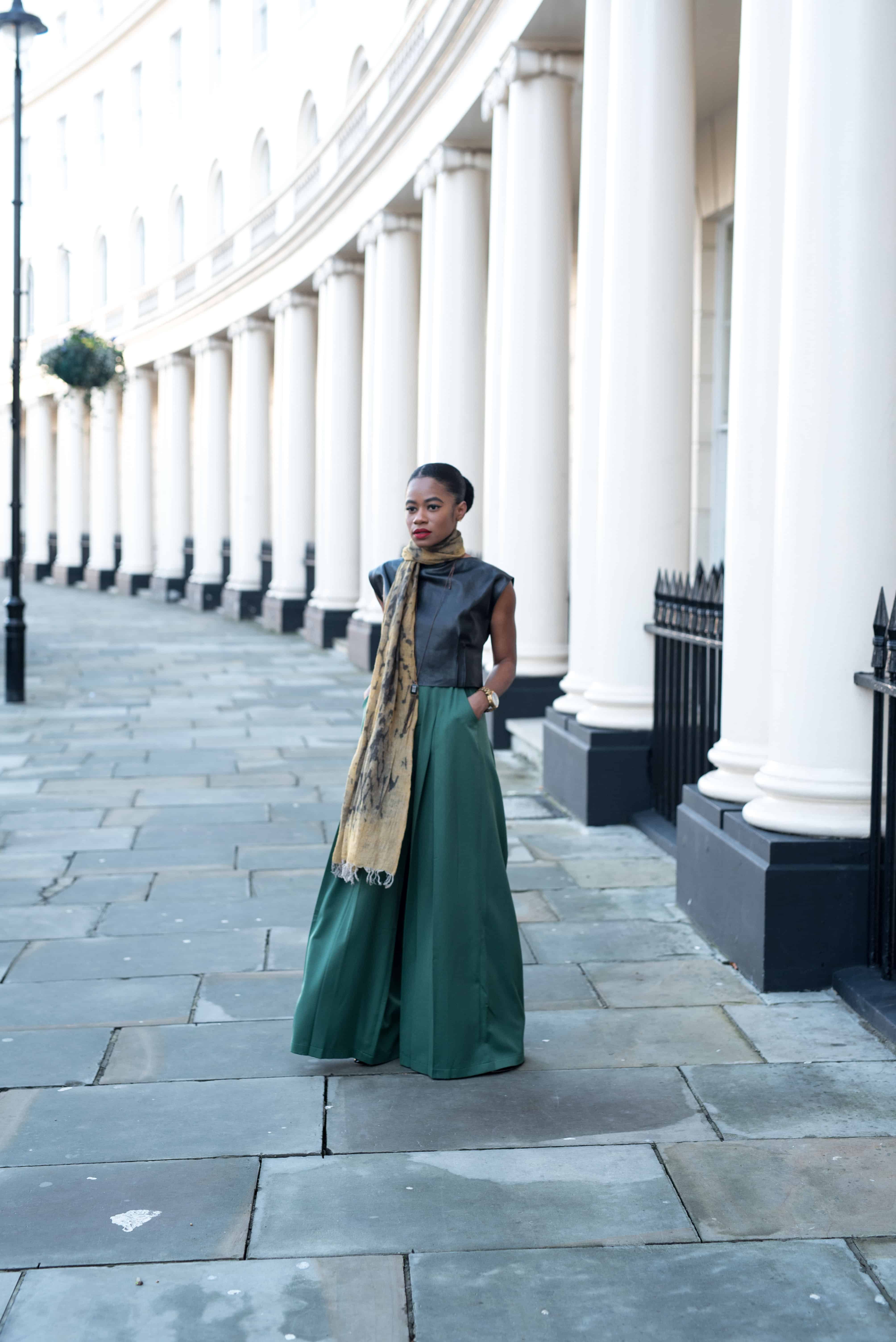 ---
"Wherever you go becomes a part of you somehow." – Anita Desai
---
Last summer, when I first expressed interest in taking a solo trip to London, I was met with a few doubtful glances from friends (those who know me to be super risk averse), and family responses blatantly asking "why on earth would you do that?"
Last fall, when I purchased my flight to London for a week-long vacation at the end of December, I was met with cheers from those once doubtful friends, but complete fear and disbelief from family.
Now granted, I'm aware that the difference in my loved ones reactions was purely a generational thing, I have to say that it initially caused me to doubt myself. Was I making the right decision to travel to another continent completely on my own? For my older family members, a young black woman traveling on a week-long vacation alone was completely unheard of and a cause for concern. Why wasn't I bringing anyone with me? Would I be safe? How could I possibly enjoy myself on vacation alone?
My family's concerns, along with the cheers of my friends, were all coming from a genuine place.
However, I've learned to not make decisions based on the applause, or lack thereof, of others. It's kind of my personal safeguard to ensure that I'm making decisions based on what I want, not what will garner the best reaction from the people in my life.
That found me sitting in the middle of my living room floor staring at the flight confirmation on my computer screen. Talking to myself (or being verbally self-reflective if that makes me sound less crazy) I asked, Myriha, why do you want to take this solo trip to London?
There were a number of obvious reasons that crossed my mind:
"I've heard so many great things."
"It's a fashion capital of the world."
"There's so much history there."
"It just sounds like your vibe."
"If you lived in NY alone for two years, you'll be fine in London solo for a week."
But, I forced myself to think a bit deeper about my decision. And the three reasons that most accurately reflected my feelings about taking this trip were:
There's a power in exploring a new place alone. A reminder that you always have everything you need in yourself.
The ability to pick up and go is beautiful. A reminder that your life is always your own.
Don't wait until things are perfect to explore the world. Life is short and never perfect.
Life at the moment was being—life. Full of work, family, friends. Good and bad. Happy moments and sad moments. It was moving in the way that it always has, and always will. Forever balancing on my interpretation of everyday circumstances and adjusting its outcomes accordingly.
In midst of this balancing act, I wanted to go to London. And I wanted to go alone.
Purchasing that non-refundable $850 round-trip ticket in early October was my first, and definitive step in making the decision to simply, Go.
And as with most things, once you decide, the rest of the pieces have a way of seamlessly falling into place.
---
That same week, I made an Airbnb account and began searching for the ideal place to stay while in London. Honestly, this was the only anxiety-filled moment of planning. I knew that choosing the wrong Airbnb would be the quickest way to tank my entire trip, exacerbated by the fact that I was a female traveling alone. So I made a basic list of Airbnb must-haves:
Female-host
Previously hosted Black/Brown tenants
Solo bedroom and bathroom
Close to public transportation
A ton of great reviews, particularly highlighting cleanliness (I literally read through every single review of each prospective host)
I considered finding a solo studio apartment but decided against it. Admittedly, there was comfort in the idea of having someone to ask for basic recommendations, as well as to casually check-in on my general safety and comfort—essentially hotel perks, without the hotel price.
With this checklist in place, I found the perfect Airbnb two weeks after booking my flight. A total of $260 for 5 nights. This was my first time using Airbnb, but I was already in love with the convenience, affordability, and easy communication with my host, Eda. A London resident for many years, Eda was so kind and a great resource throughout my time in the city.
Next, I turned to planning activities. My goal was a safe balance between actual vacation vibes (sleep-in a few mornings, quiet moments to read a good book and wander aimlessly in the city), and absorbing as much of London as possible during my five full days in the city. So I did a little research on the must-see destinations while in London.
I read tons of blogs on traveling solo to London (you'd be surprised how many people have written about this exact topic), and numerous reviews on travel sites. I organized my itinerary in Evernote, making a list of museums, restaurants, coffee shops, holidays events, and standard tourist attractions (Big Ben, London Bridge, House of Parliament, etc). I also included neighborhoods that I wanted to explore (Shoreditch, Brixton, etc), and popular shopping areas.
I dedicated one activity to taking a day-trip outside the city. Trip Advisor was super helpful when it came making a selection, there are numerous day trips with reviews listed on the site. My decision came down to either a day in Paris (a 2-hour train ride from London) or a ride on a coach bus that would take me to Stonehenge, Windsor Castle, and Oxford. While the idea of seeing Paris was of course super tempting, I felt like Paris deserved a completely separate vacation of its own. London had so much to offer in terms of famous sites and I didn't want to put myself under any unnecessary time constraints with trying to see Paris in about eight hours.
So, I booked the day-trip to Stonehenge, Windsor Castle, and Oxford with inside access for $122. An activity like this is particularly great for solo travelers because it gives you a chance to relax and have someone else guide you through the city.
At this point, I was definitely watching my budget. I identified tons of free activities, but there was one last experience that I needed to add to my list: a Broadway play in London's famous theatre district, the West End. I knew Dreamgirls was playing at the beautiful Savoy Theatre and had been receiving great reviews for months. So of course since I was going to London, I was going to see this play. I purchased my ticket for a great center seat for $120 in early November.
I'm making a point to highlight the costs of each component of this trip to iron home one very important point: International travel is way more affordable than you think. It's even more affordable if you take the time to plan in advance.
Like many young professionals, I previously held on to this misconception of international travel being so expensive; the costs, can make it seem like traveling abroad is unattainable or something that you have to save for a year in advance. Definitely not the case.
Let's do a quick total of my major trip expenses:
Ticket $850
Airbnb $260
Day Trip $122
Theatre $120
Baggage Fees $140
London Oyster Card (Transportation) $70
Food $150
About $1700 for a 6 Day trip to London. A great price for what was truly an unforgettable experience. Don't let fear of the costs keep you from traveling. Combine your budget with planning and you're good to go. Literally.
---
I left for London the day after Christmas and after a brief layover in Iceland, arrived the morning of Wednesday 12/27. I won't go into the ridiculous amount of excitement I displayed at customs when getting my passport stamped, but let's just say I was very happy.
And honestly, that became the theme for most of my trip; happiness from appreciating the smallest things that back home I often fail to give myself the mental space to notice. The four people who offered to help carry my luggage up and down stairs as I moved through train stations. The construction worker, clearly on his break, who let me use the Google Maps on his phone after mine died while I was lost in the city. The warm cup of tea on my nightstand once I finally made it to my Airbnb, thanks to my wonderful host, Eda.
At the end of a year that often felt like I was holding my breath through most of it, I was grateful for this moment, in a new country, to slow down and take in the things and people around me. To not just look at them, but to actually see them.
Even in the first day filled with occasional rainfall, London was completely stunning. It was like taking a step into a history book. London's reputation for being an international city holding true, the diversity and mixture of several different languages at every corner was beyond welcoming.
As I navigated the city (by day two I had somewhat mastered the train system), I felt completely comfortable. So comfortable that it caught me by surprise. No fear. No hesitation. Simply moving around London as if I had lived there for months. To be frank, I was so proud of myself. Like, proud AF.
I traveled to a new continent alone, shot some awesome looks for my blog, and was having an amazing time in a city that I had been dying to see for years.
I went out and met people; learned about my world in the States from their perspective and their lives growing up in London.
I experienced real-life Harry Potter vibes during my visit to Oxford University (many of the movies were shot there). They even sell wands in the college bookstore.
I was astounded by the amount of emotion I felt while visiting Stonehenge in London's countryside as the sun was setting. It was a beauty that I honestly wasn't prepared for. The highlight of the trip.
And through it all, life was still happening back home in Chicago, and life would still be happening when I returned. But in that moment I was completely untethered to anyone or anything, and insanely happy. An unforgettable way to enter 2018, my 27th year of life.
I wish I could tell you guys that the first month of 2018 has been incredible coming off of such an amazing trip, but in the spirit of being honest, there've been a few challenges.
However, it's very true when they say that some life experiences have a way of opening your eyes to new ways of thinking and new ways of living; this trip did that for me. I hope my trip encourages those of you considering traveling solo to ask for forgiveness of life's obligations later and just, Go. And if you have to trick yourself to overcome any initial fears, purchase that non-refundable ticket (emphasis on non-refundable lol) and that'll lead you to figure the rest out from there.
---
Of course, I couldn't leave London without shooting a few looks. I've always been inspired by the ease and sophistication of London street style, so I took the opportunity to play with movement and a few dramatic silhouettes. I also had the opportunity to collaborate with an incredible Chicago-based boutique clothing brand, Production Mode by Jamie Hayes, for this trip. Check out links to shop my looks from Production Mode below!
Green Wide Leg Pant – Modcloth
Printed Scarf – EILEEN FISHER
All the love,
MB