[eltd_dropcaps type="normal" color="" background_color=""]A[/eltd_dropcaps]fter a Sunday afternoon shooting new looks in a beautiful nature setting and connecting with a good friend, aka my photographer, I walked away feeling very inspired. Sometimes it's easy to fall into patterns of self-doubt and wondering if we're making the right decisions on a daily basis. But it was something about trekking through forests, weeds, and sticky bugs in 5-inch heels just to get the perfect shot, and to see the style I envisioned come to life so beautifully in a photograph, that gave me the encouragement I needed to keep going.
---
Invest in the things that inspire you. Even if you can't do them all day everyday (which most of us can't), tap into them whenever you can to re-energize, re-prioritize, adjust your perspective, and find whatever you need to just keep going.
Love, MB.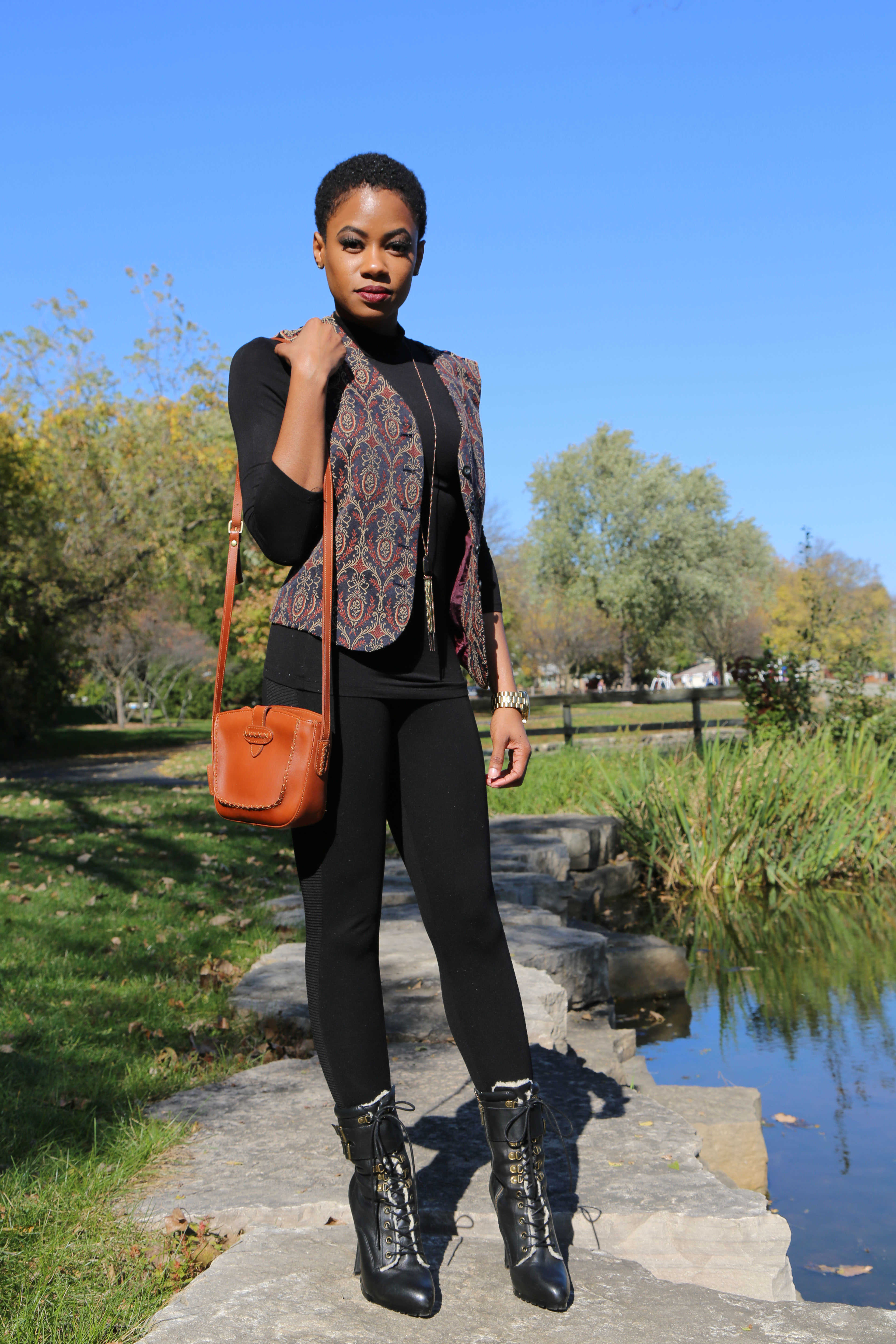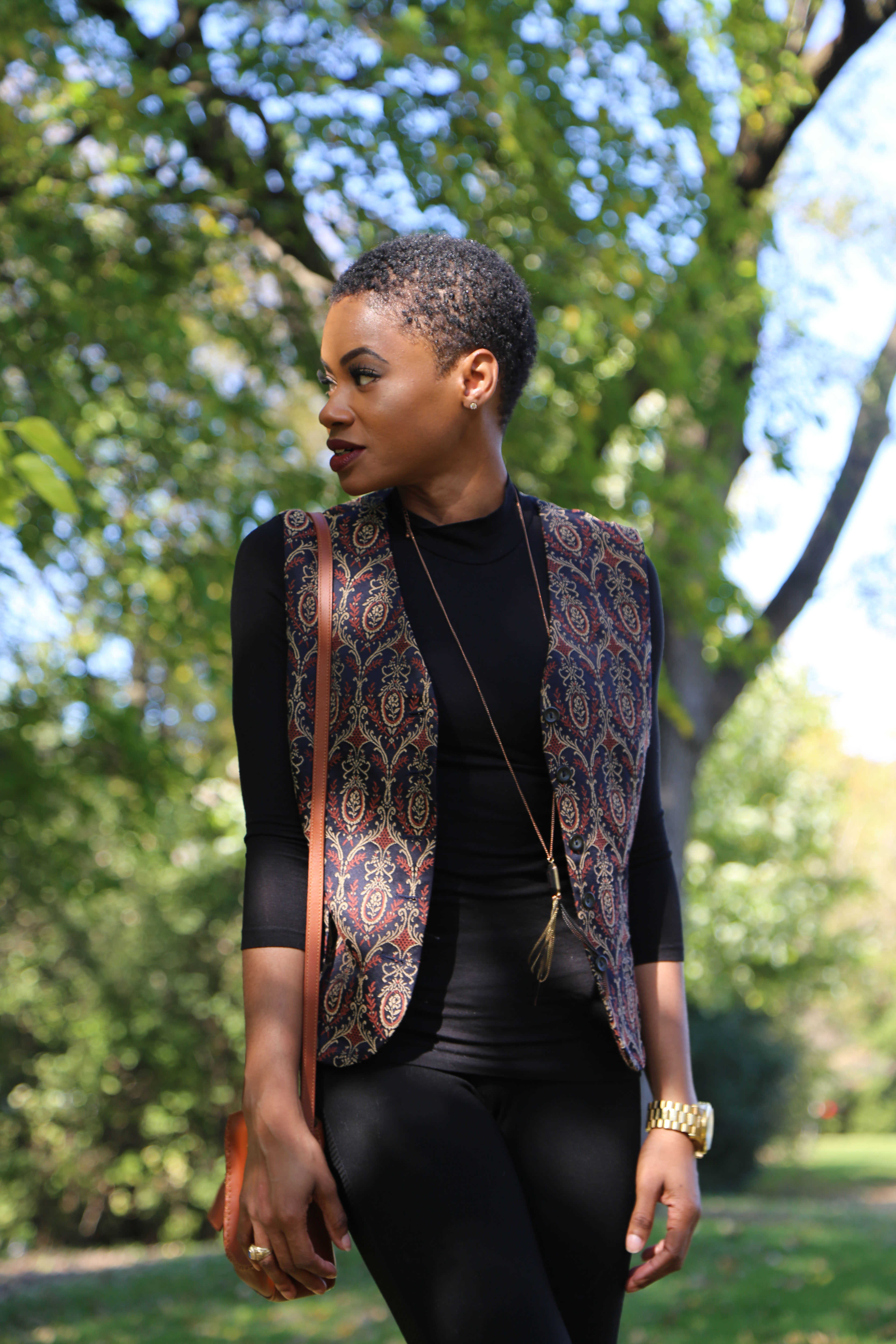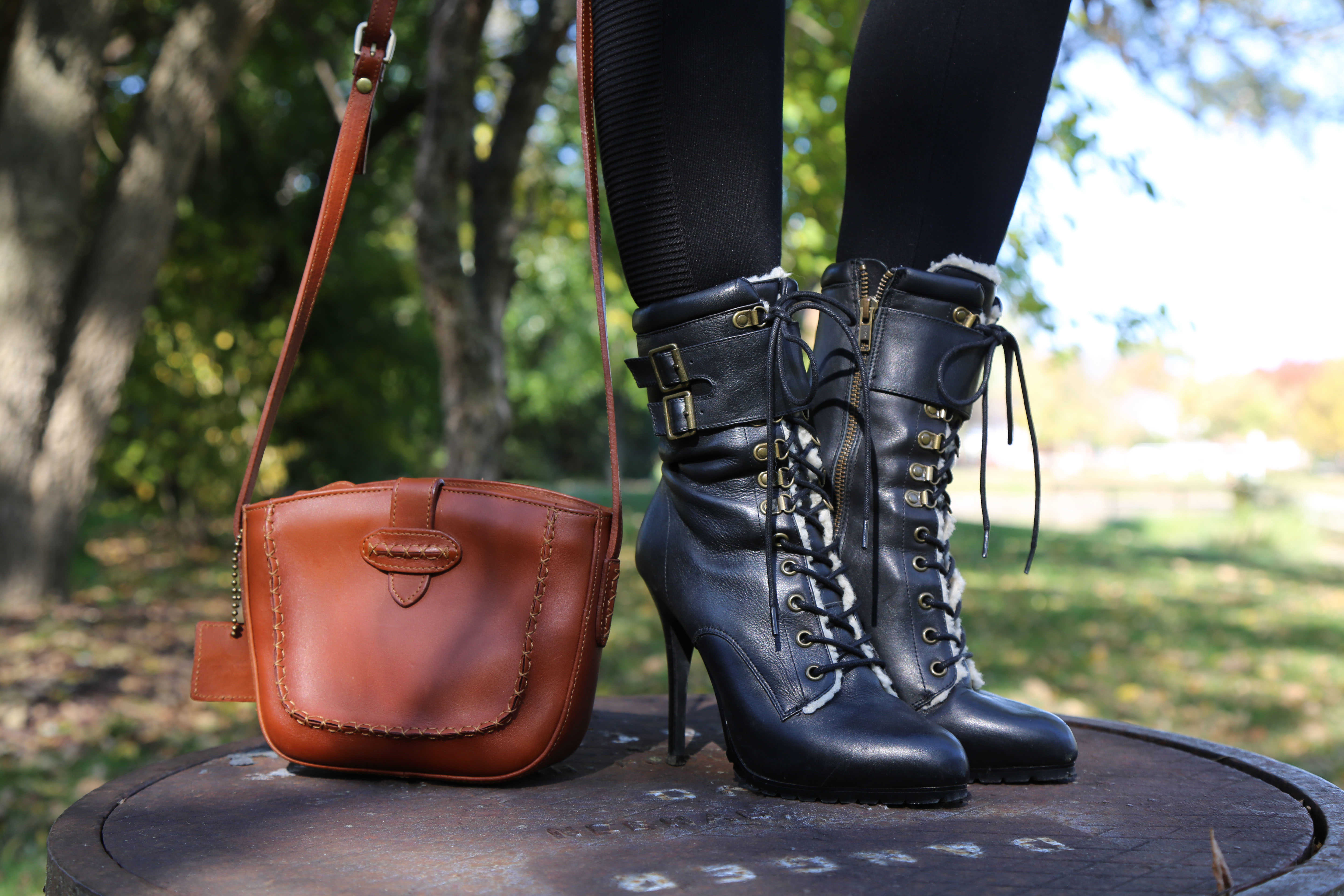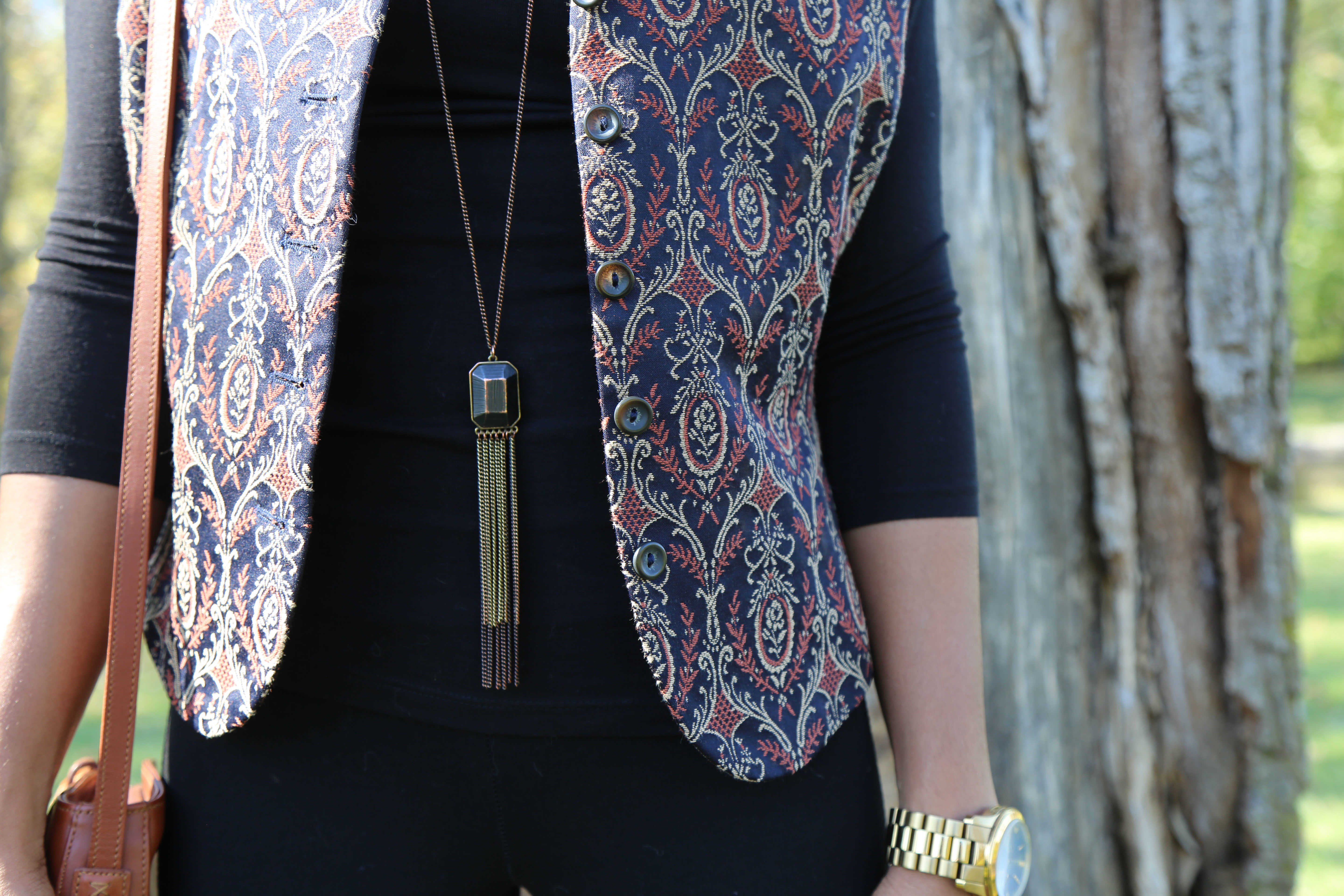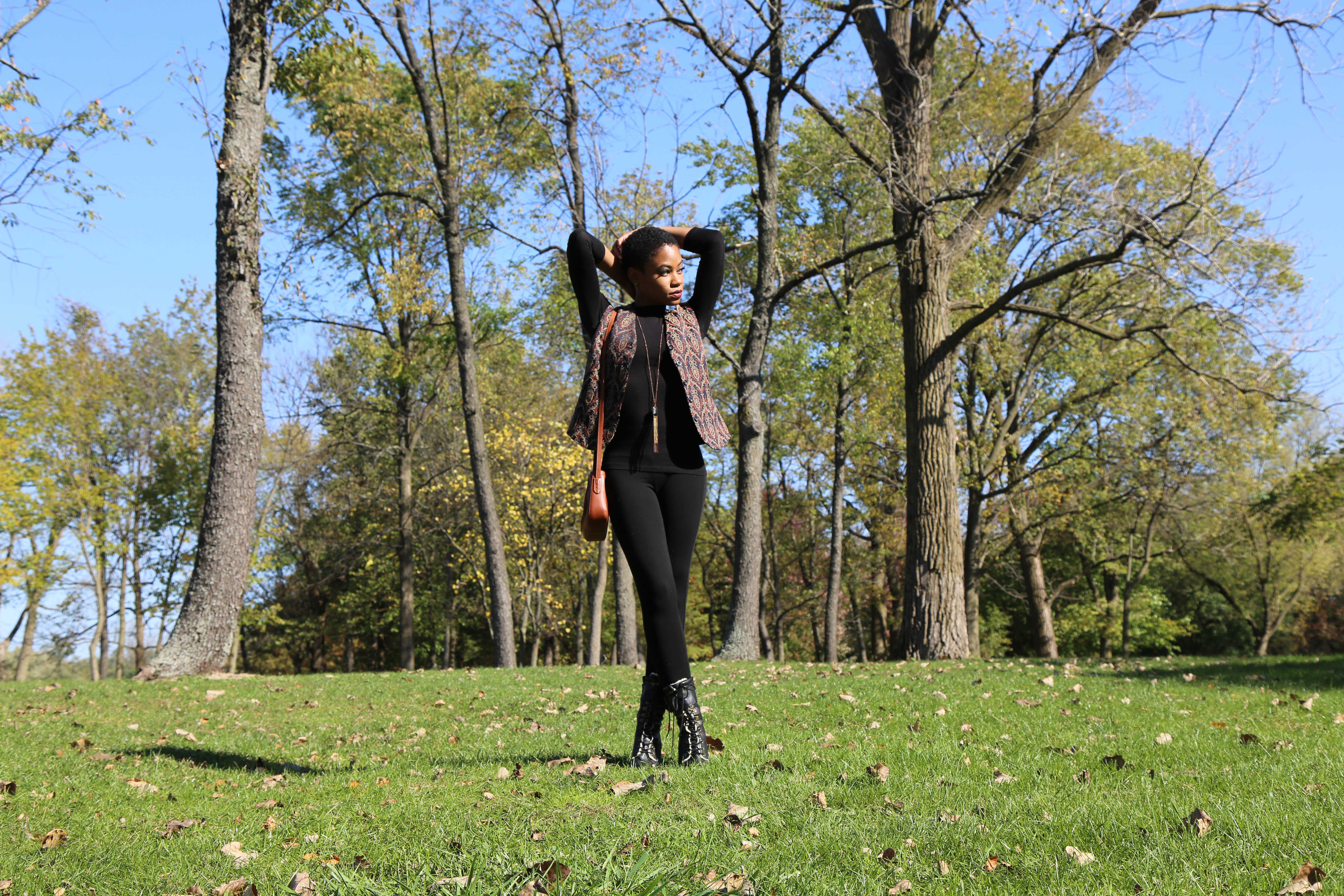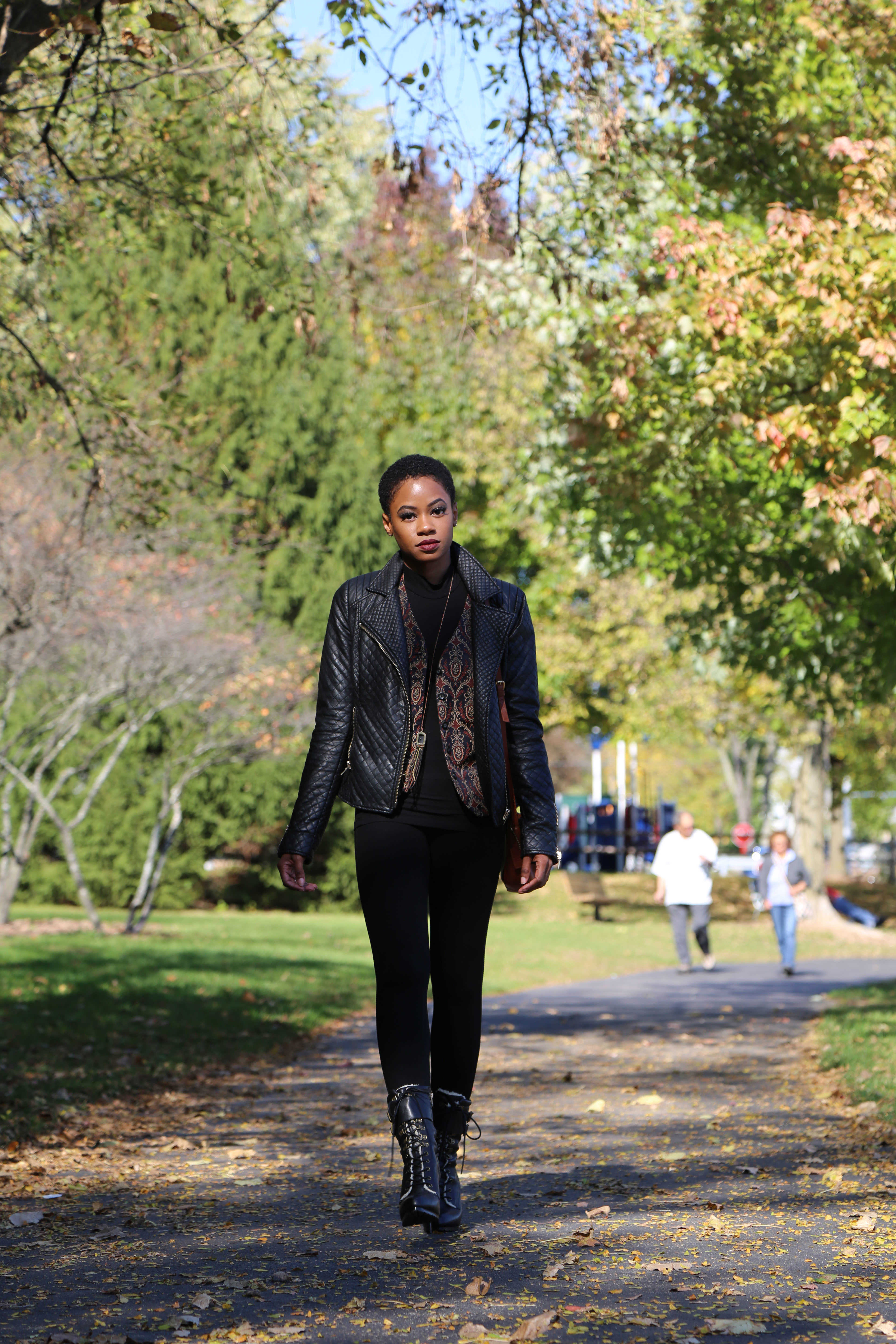 This sleek outfit is grounded in the simple concept that black basics combined with impactful statement pieces are key to a stylish, flexible, and affordable wardrobe. I found this patterned, old-school vest at a thrift store and I knew that I wanted to style it very simple. The all-black highlights the vest design perfectly.
 Vest – Bridgeport Thrift
Black Turtle Neck – H&M
Black Leggings – Zara
Leather Jacket – Zara
Leather Boots – ALDO
Satchel – Liz Claiborne
Click the links below to shop some items similar to my look, and let me know your thoughts in the comments!