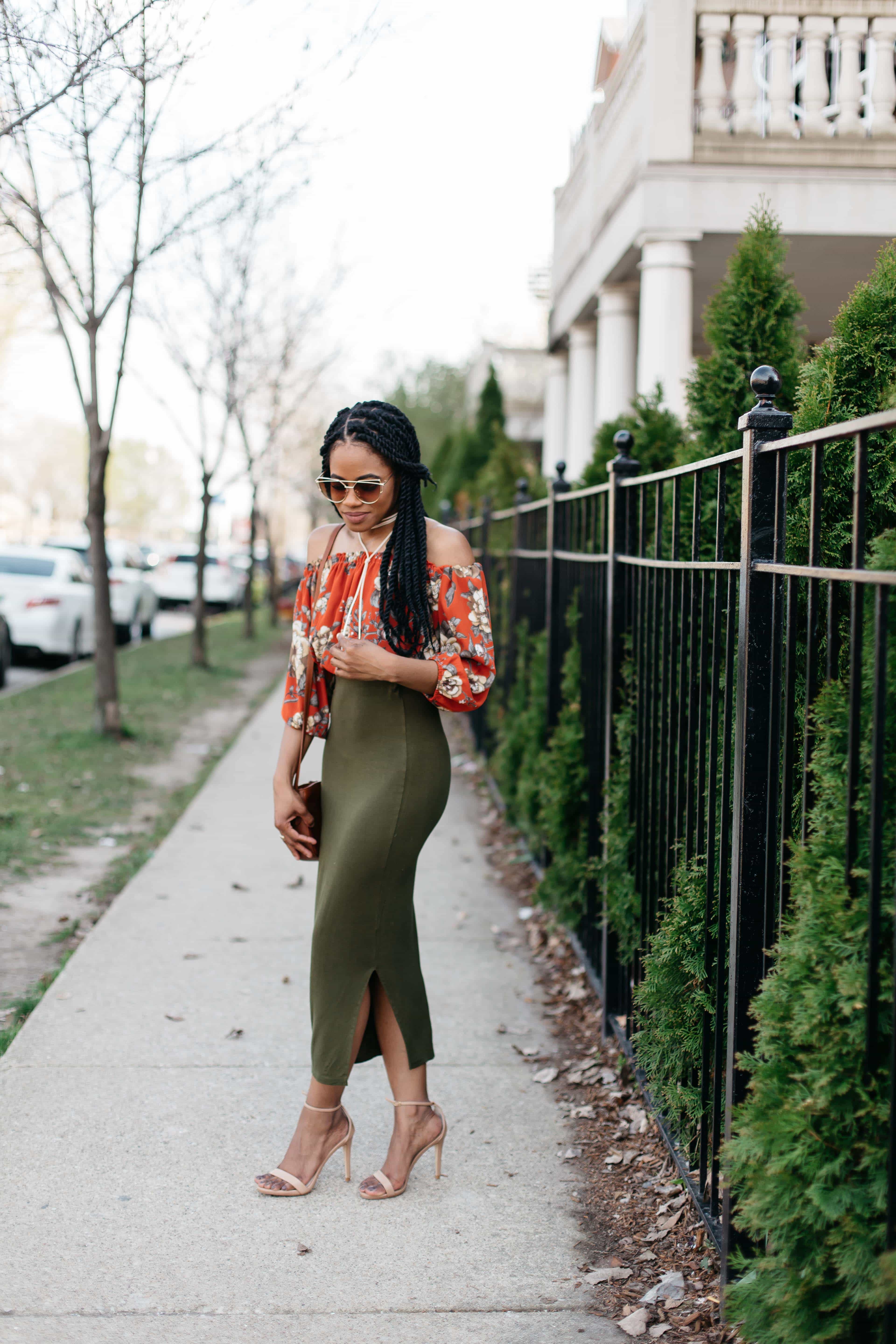 How to Shop Smarter: Balancing Creativity and Practicality in Your Wardrobe
---
So we've all been there— you're in the middle of shopping and you're torn between buying a new pair of black denim jeans or a cool pair of printed, colorful fit and flares; the former are closet staples of which you could never have too many, and the latter would look amazing at some of the summer music festivals you plan on attending, but won't necessarily translate so easily into everyday life. Or what about those light blue platforms that would add the perfect pop of color to your shoe collection, versus the nude pumps that you could wear all year round at the office?
Making the decision between more practical wardrobe items, which typically translate seamlessly season to season or can be worn with many different items in your wardrobe, over more creative items that will likely get less wear but can add major impact and depth to your wardrobe, can be tricky. It's a matter of spending your money in the smartest way that is going to get you the most longevity out of the clothes you buy. So how do you find a balance between the two? I've always been a strong advocate for having your wardrobe go-to items that make getting dressed easier, but also having those amazing, unique pieces that help define your personal style. I want to share my tips for balancing both in hopes that it will encourage you to shop fearlessly and overtime build the wardrobe of your dreams. Let's get started.
Know Your Closet
A great way to make smart shopping decisions is to have a solid grasp on the of types clothes, shoes, and accessories you already have in your closet. Start with color: If I already have five pairs of nude heels, then I can use this as a frame of reference the next time I'm shoe shopping and trying to decide between a pair of yellow wedges or another pair of nude heels. Assess the amount of basic colors like black, white, nude, and navy across your wardrobe. These are likely the practical items that you pair with many different looks. You can also look at style details like, long sleeve versus short sleeve shirts, blouses versus t-shirts, and stilettos versus wedges. Arm yourself with this knowledge before your next shopping trip and you'll feel more confident in your purchase decisions.
Identify New Style Trends That Interest You
What is catching your eye lately when browsing through style magazines? What are some of your favorite style influencers wearing that you would love to try? What color would you like to start incorporating in your wardrobe? When it comes to adding those high-impact creative pieces to your wardrobe, allow your inspiration to come from everywhere. And most importantly, hold yourself accountable to actually trying something new, even if it's just one item every time you shop. Baby steps are welcome.
Ask Yourself, "Am I Shopping from a Place of Comfort?"
When you've been dressing yourself for so long, it's natural to gravitate towards styles that are instantly comfortable, in most cases you may not even notice that you're doing it. Ask yourself, "Do I always try on this particular brand of jeans? Or do I typically only buy this type of dress for work?" One way to combat these regular shopping habits is to bring a good friend or family member shopping with you. I can't tell you how many times I've been in a store with my sister and she says, "Myriha, you already have a ton of dark denim jeans, do you really need another pair?" This often forces me to pause for a second and contemplate if I need to make this purchase. Another good technique is to simply try completely different stores or better yet online boutiques!
Budget and Schedule Major Shopping Moments
Budgeting and scheduling when you are going to shop more than usual is probably the best way to achieve this overall wardrobe balance. My tip is to use the seasons as your guide: Reassess your wardrobe at the start of each season, use the tips listed above to identify what more practical, go-to items you need and what new styles do you want to try for that season. Set your total shopping budget and allocate it as needed based on these two closet categories. Write this down, it will help guide your shopping and make sure that you are spending in a smarter way while still filling your closet gaps. The more prepared you are for those major shopping moments, the less guilt you will feel later. Trust me.
If All Else Fails, Go for Something New
You've probably been building a practical wardrobe your whole life, so if you really have to choose, go towards something unique and out of your comfort zone that's going to add something special to your wardrobe!
---
I hope this helps guys, definitely let me know your thoughts on some of these tips. Have a great week!
Love,
MB