[eltd_dropcaps type="normal" color="" background_color=""]I[/eltd_dropcaps]t's officially sweater weather in the midwest so I'm highlighting my chunkiest, comfiest sweater in this post, along with a standout accessorizing piece. Let's get started…
---
This burgundy sweater was a lucky find at Zara a few years back and it has played a major role in my fall/winter wardrobe ever since. It's extremely warm and has a long baggy fit, making it easy to style in several different ways. I've worn this sweater with jeans for a more casual look, black leggings for a more sleek look, and also as a sweater dress, as you'll see in this post. I think we all have that one go-to sweater that gives a feel of instant comfort as the weather gets colder; well this one is definitely mine.
The poncho is one of those epic wardrobe pieces I've always wanted but could never quite find in the exact style at a reasonable price. I came across this one at Express and it was perfect. Paired with my sweater, this tan poncho with its fun fringes adds a chic layer of effortlessness to the entire look.
Last but not least, these knee-length Cole Haan boots work great with the length of my sweater dress and adds an extra suede texture to finish off this cozy fall look.
Hope you guys enjoy this one. You can also shop similar items through ShopStyle below.
Love,
MB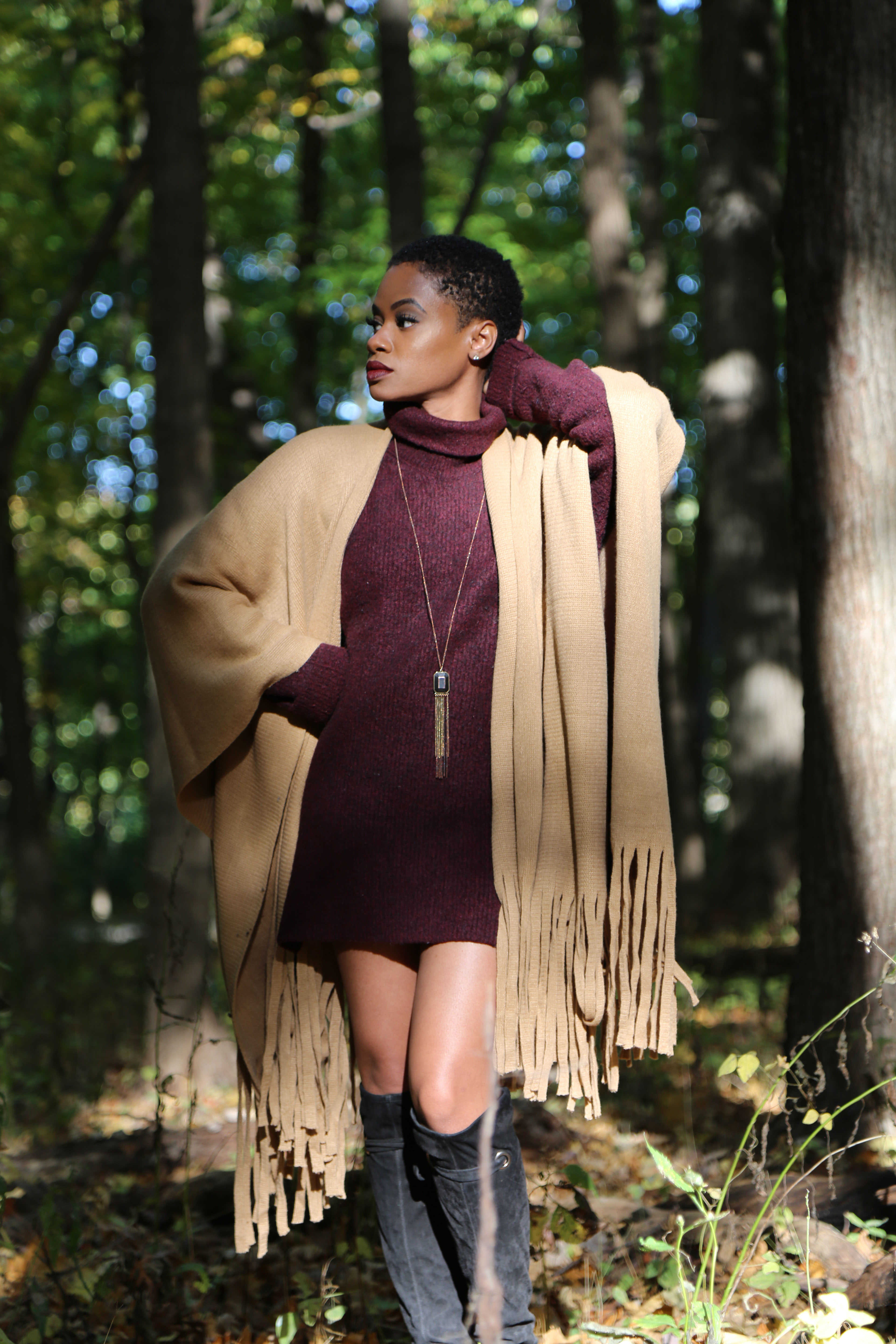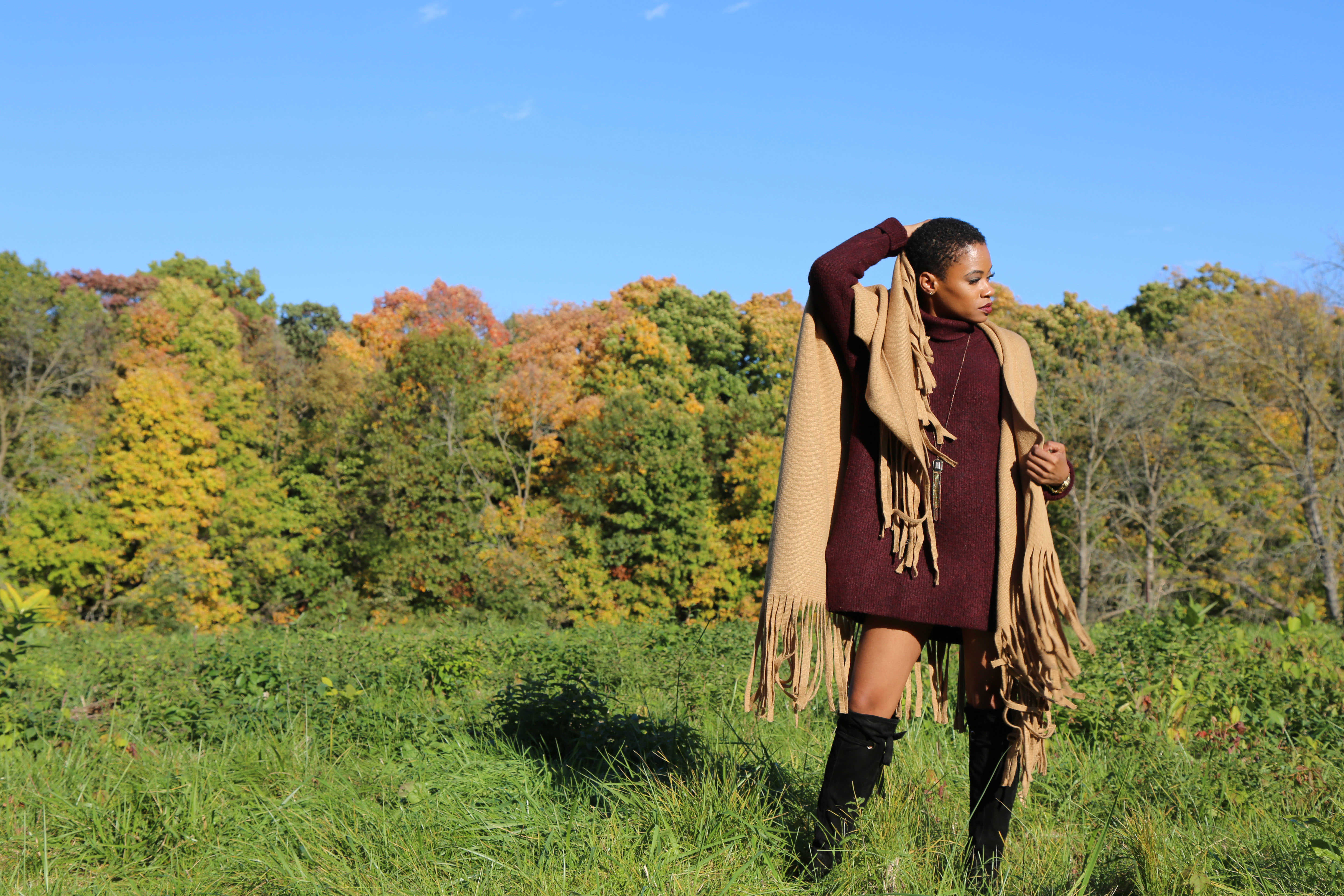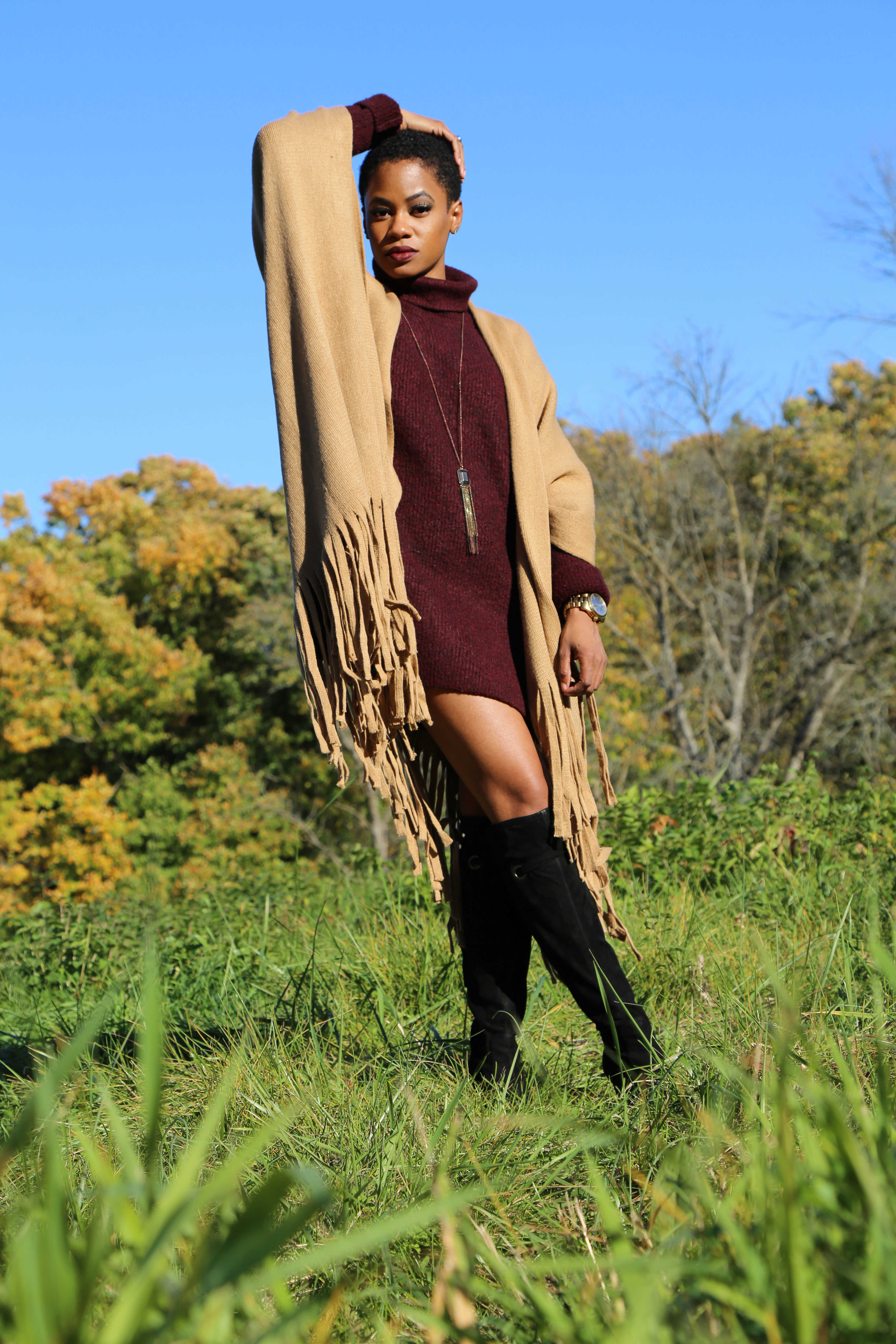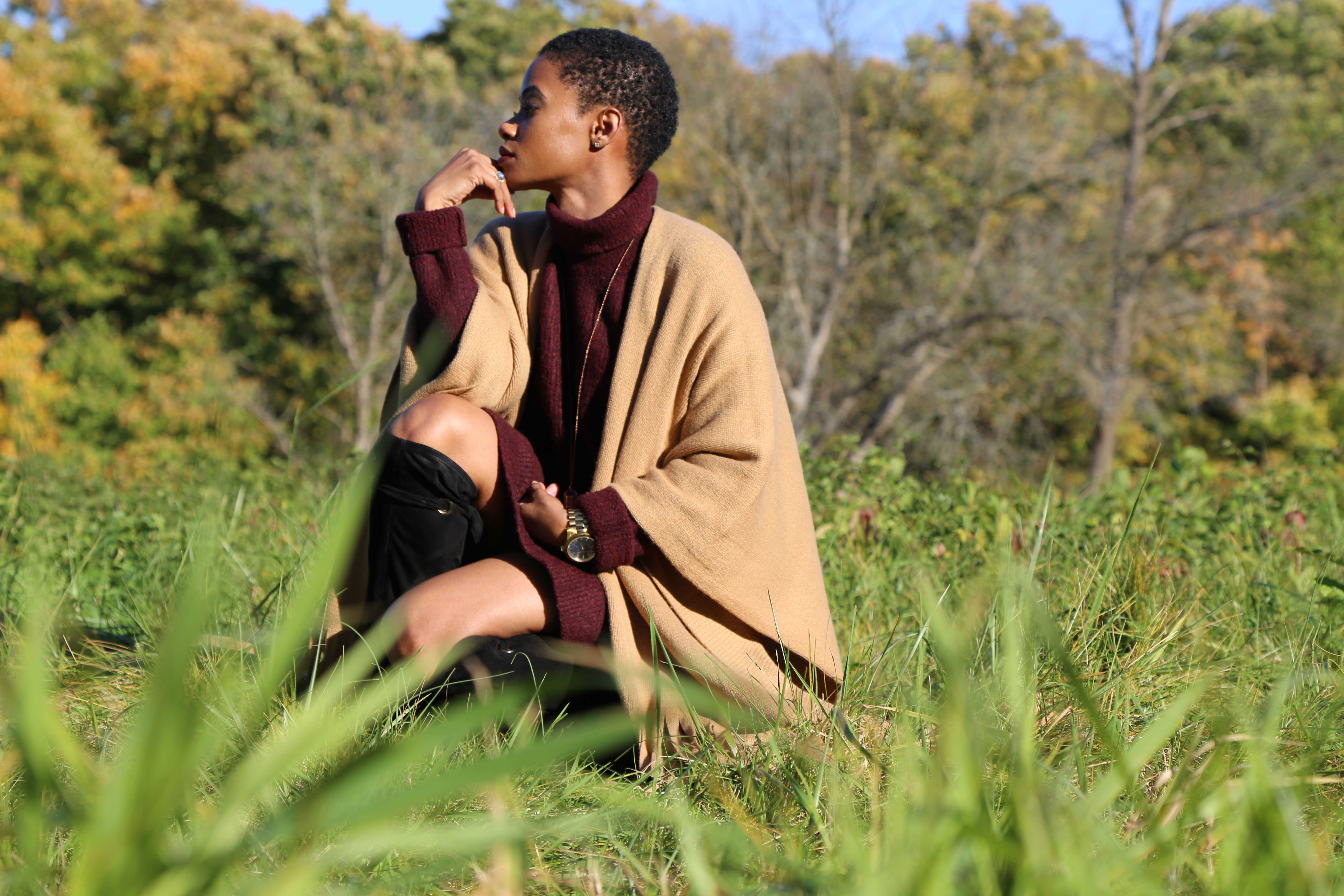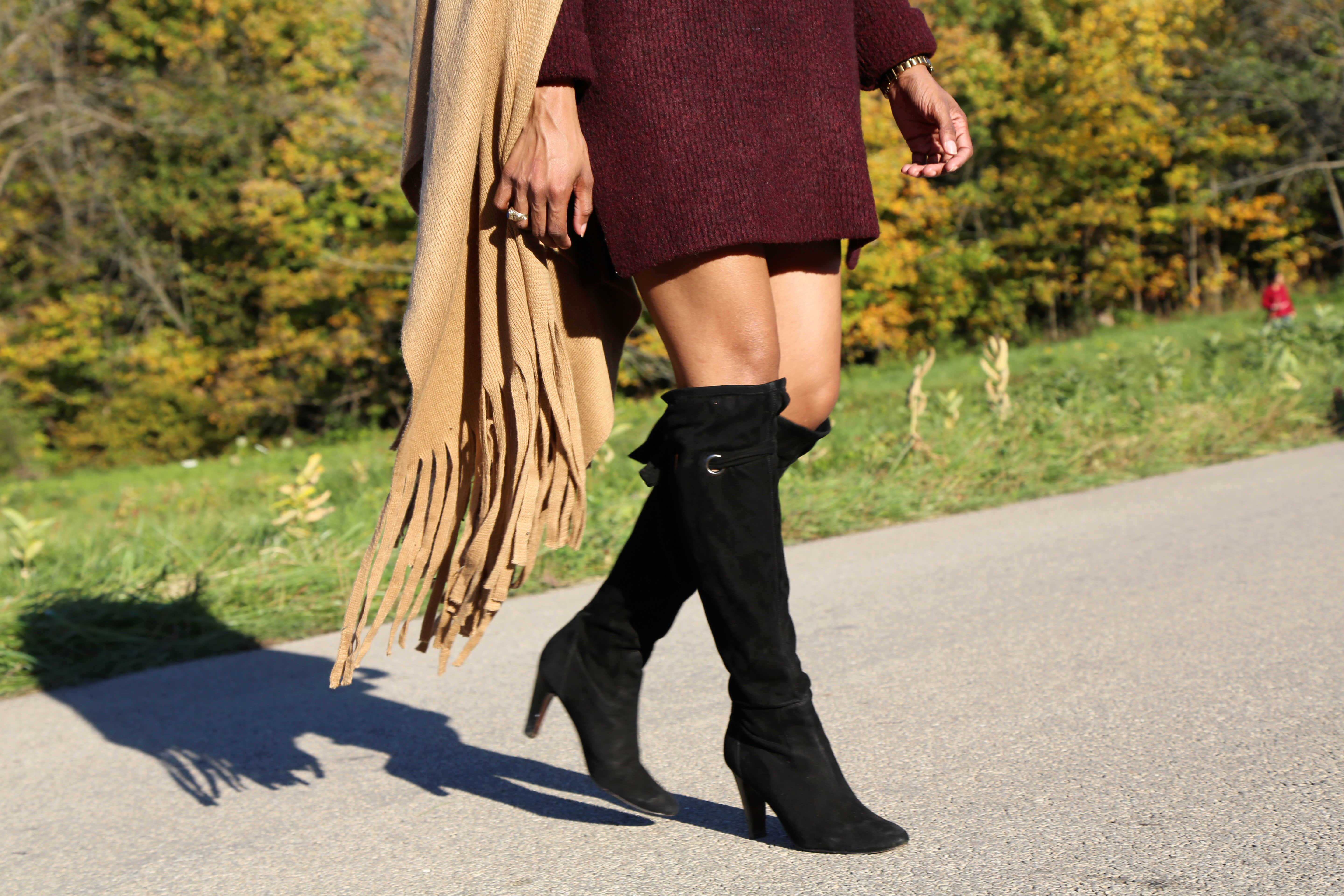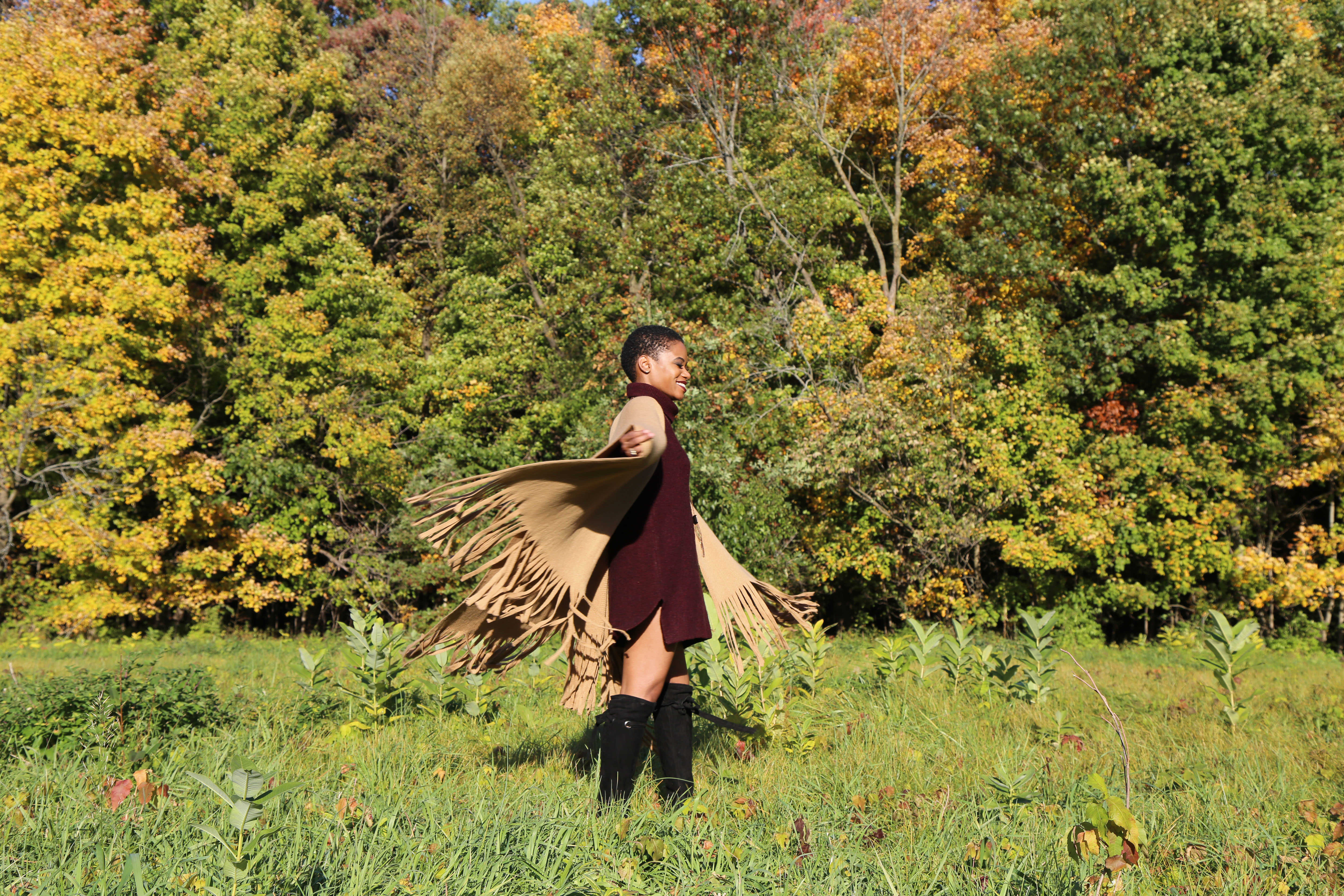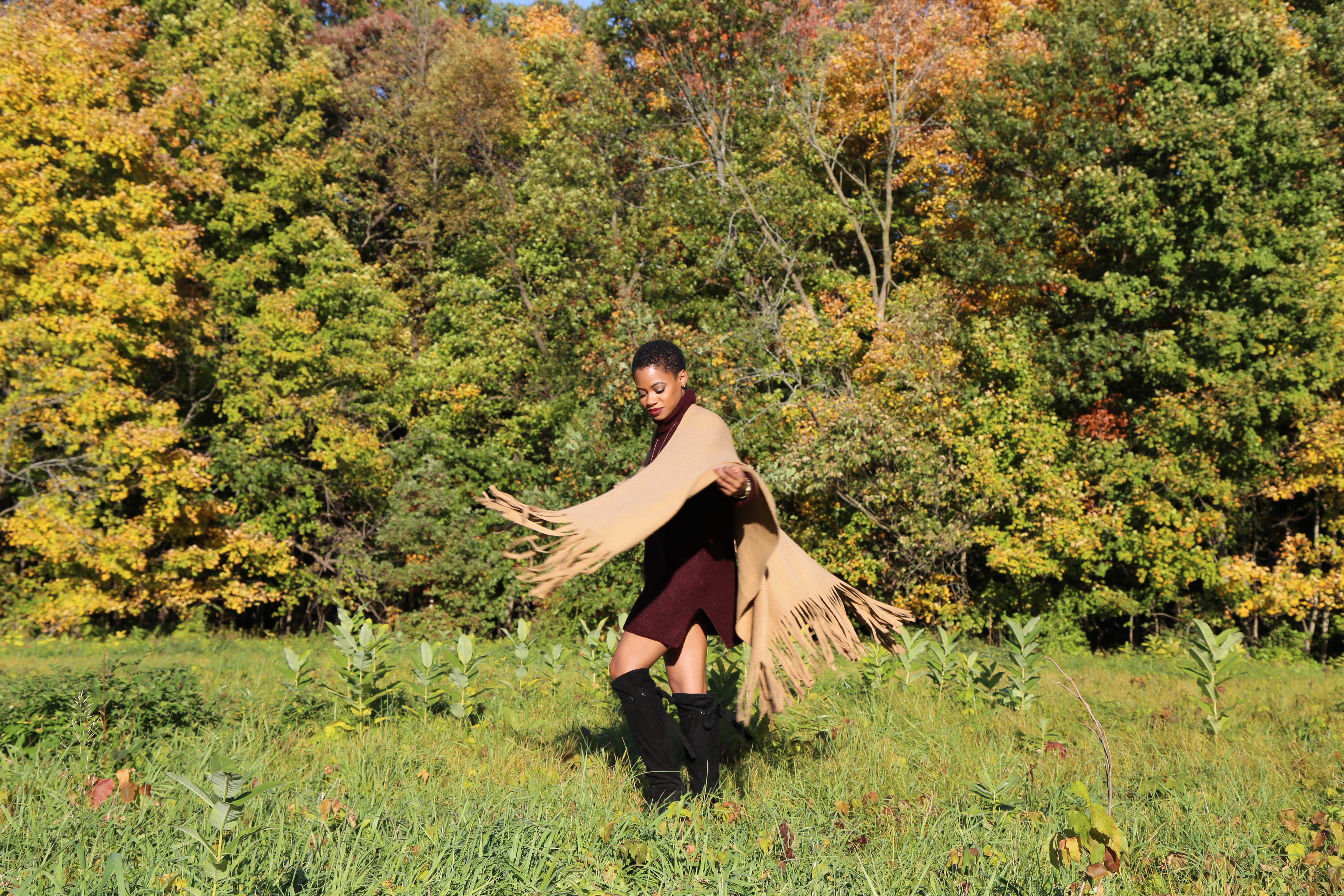 Burgundy Sweater Dress – Zara
Fringed Poncho – Express
Black Suede Boots – Cole Haan