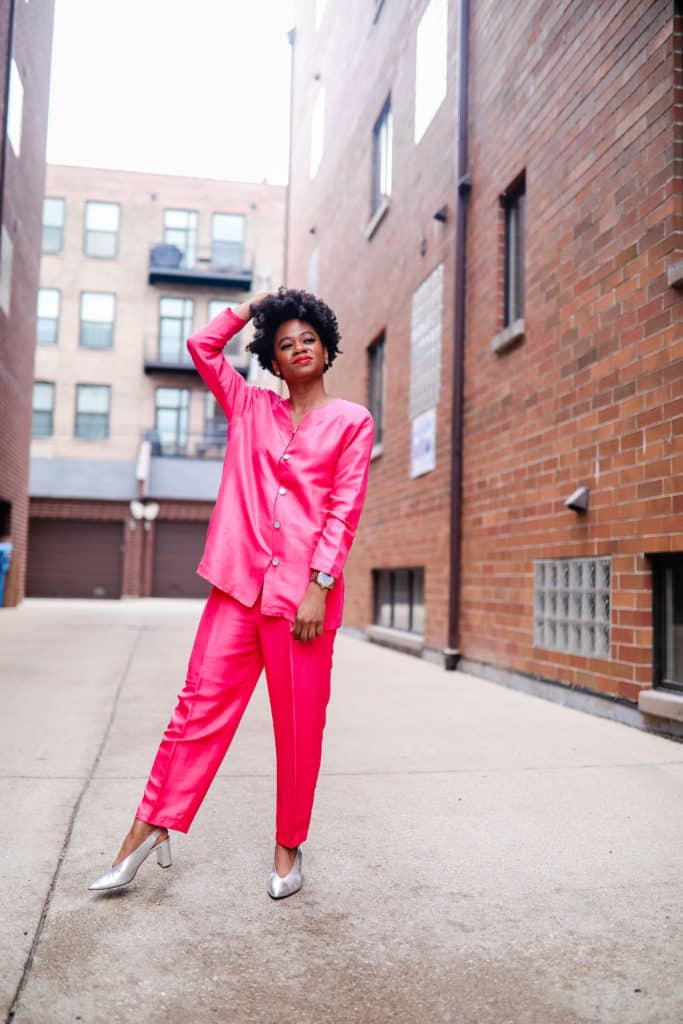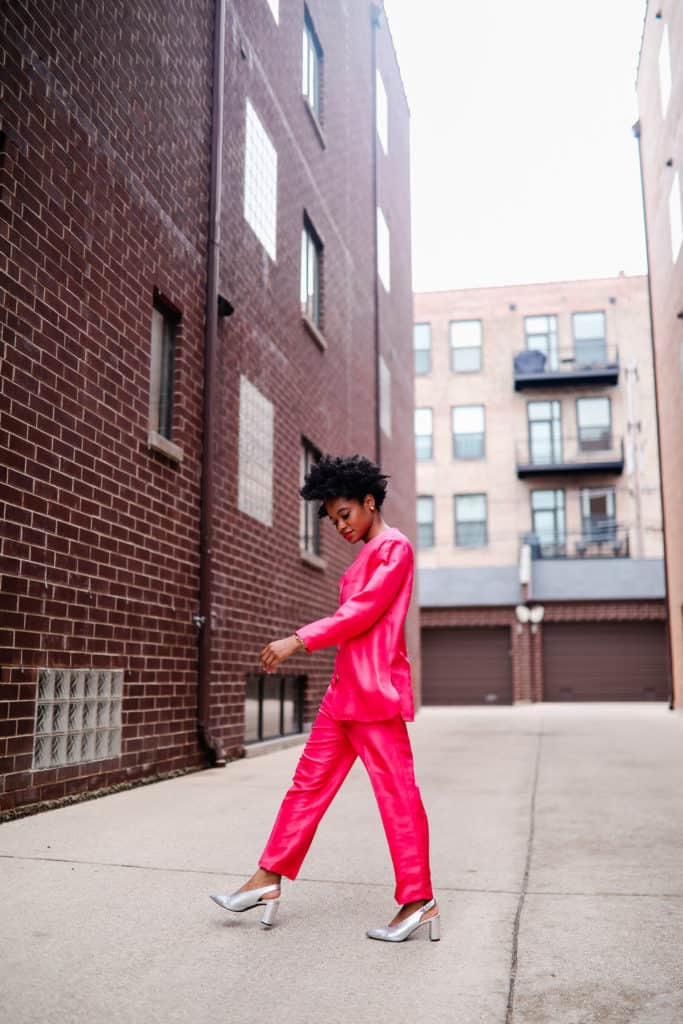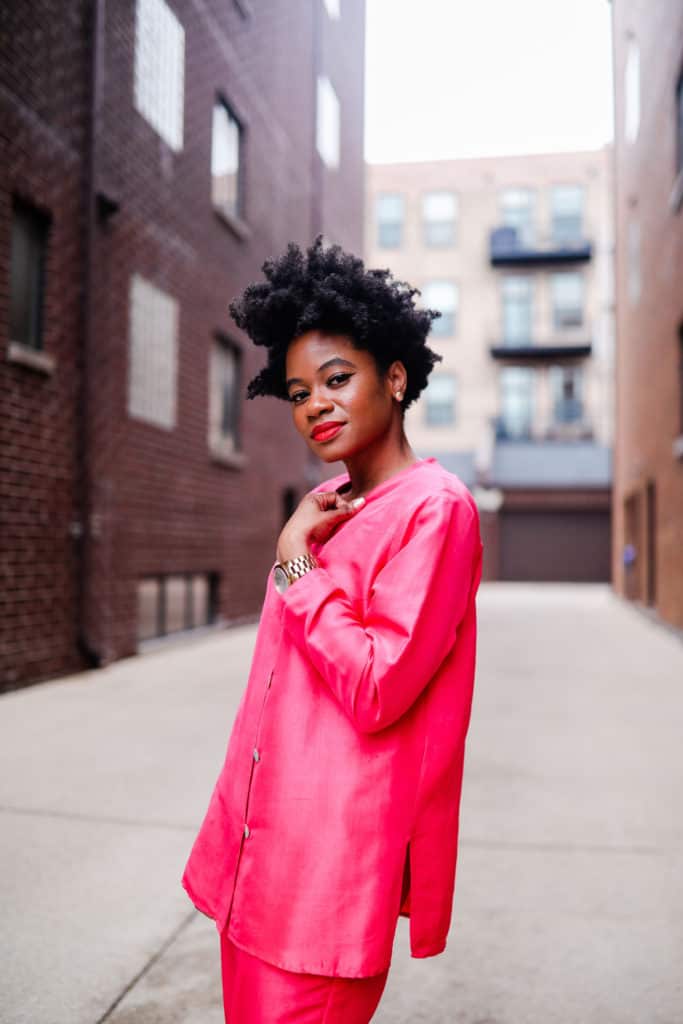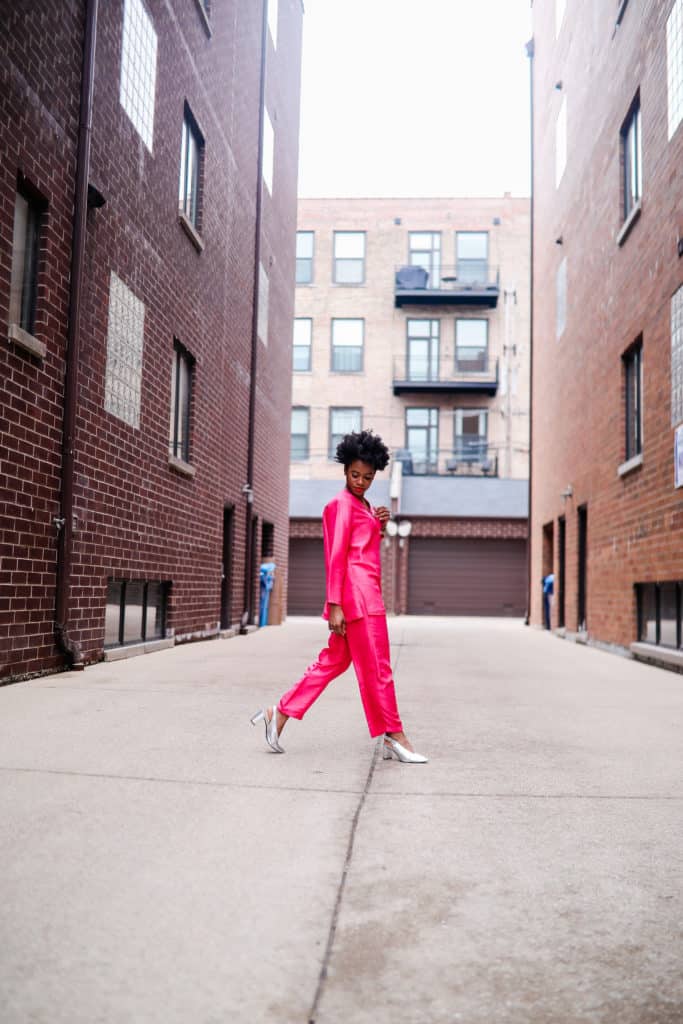 ---
A vintage silk pink pant suit that I stumbled upon during one of my weekend thrift sessions at Pilsen Vintage. Lightweight. Bright. Easily styled with any type of shoe, even sneakers, but I chose my silver pointed-toe, sling backs with by Chinese Laundry. The chunky heel seals the deal on this comfort-driven take on a women's power suit, once seen as uptight and stuffy, now easy and effortless. Thanks to a Saturday vintage find. Perfect for everyday work wear.
I searched high and low for a few similar pieces for you to recreate this vintage look, as well as some more modern day options from popular retailers below.
---

---
---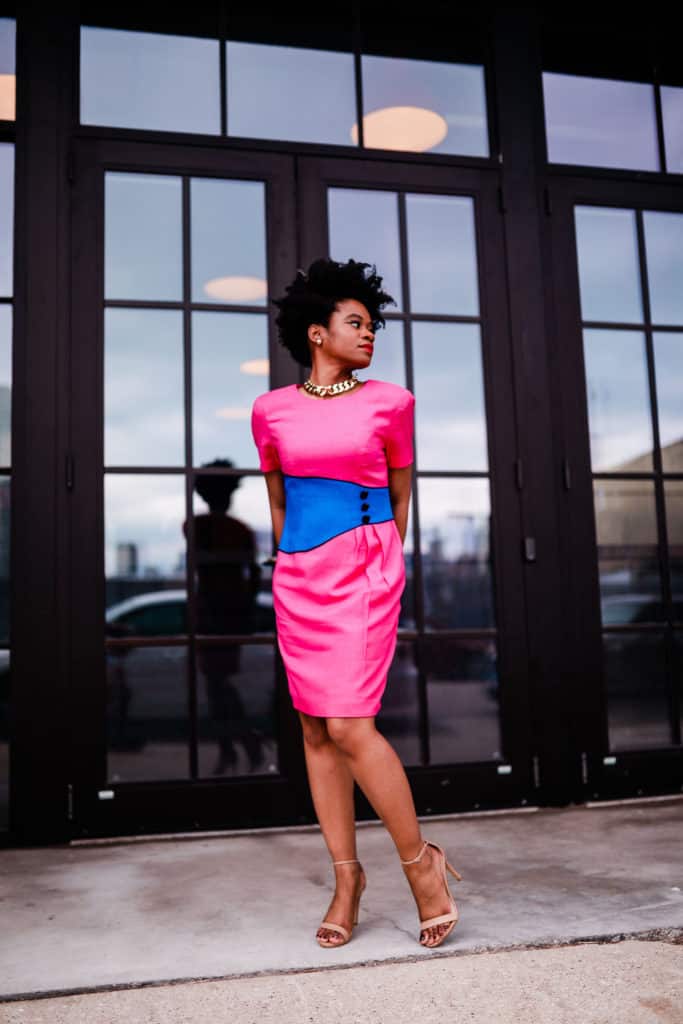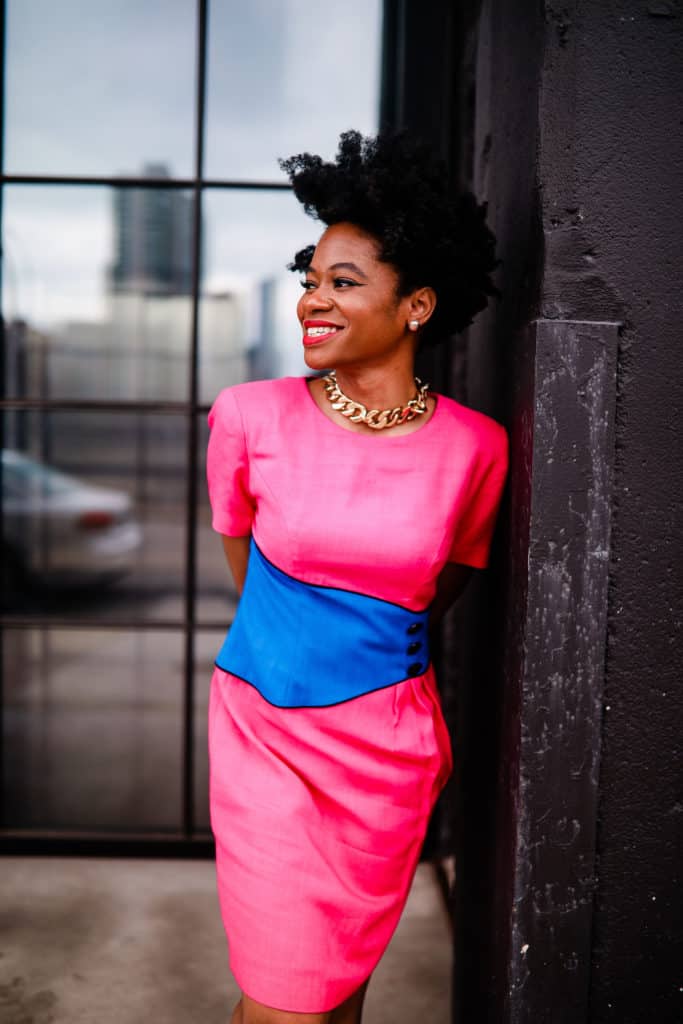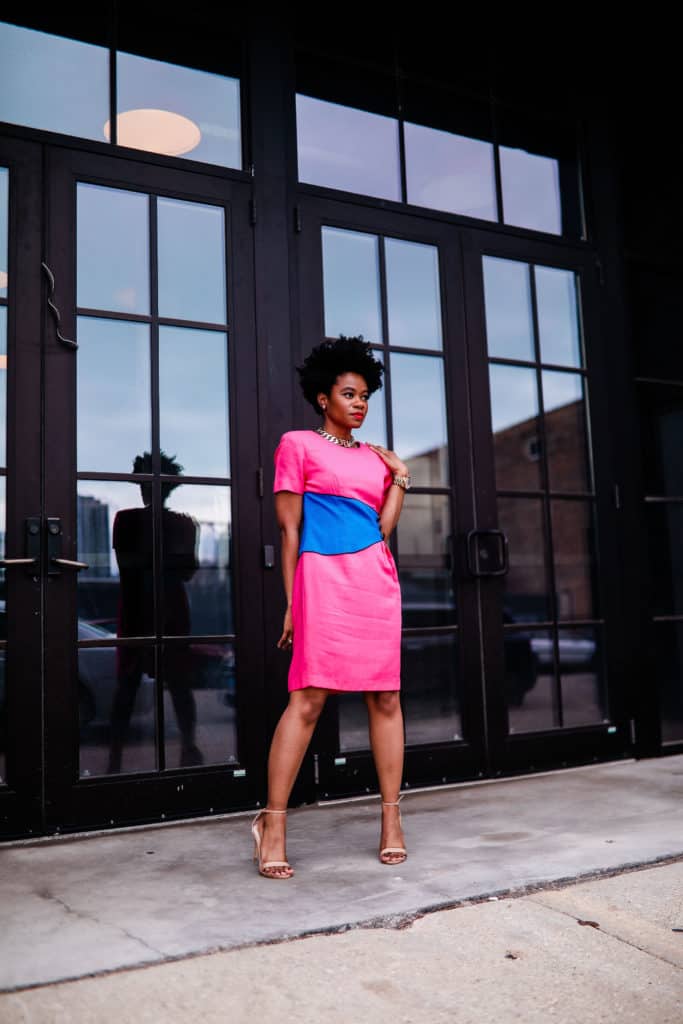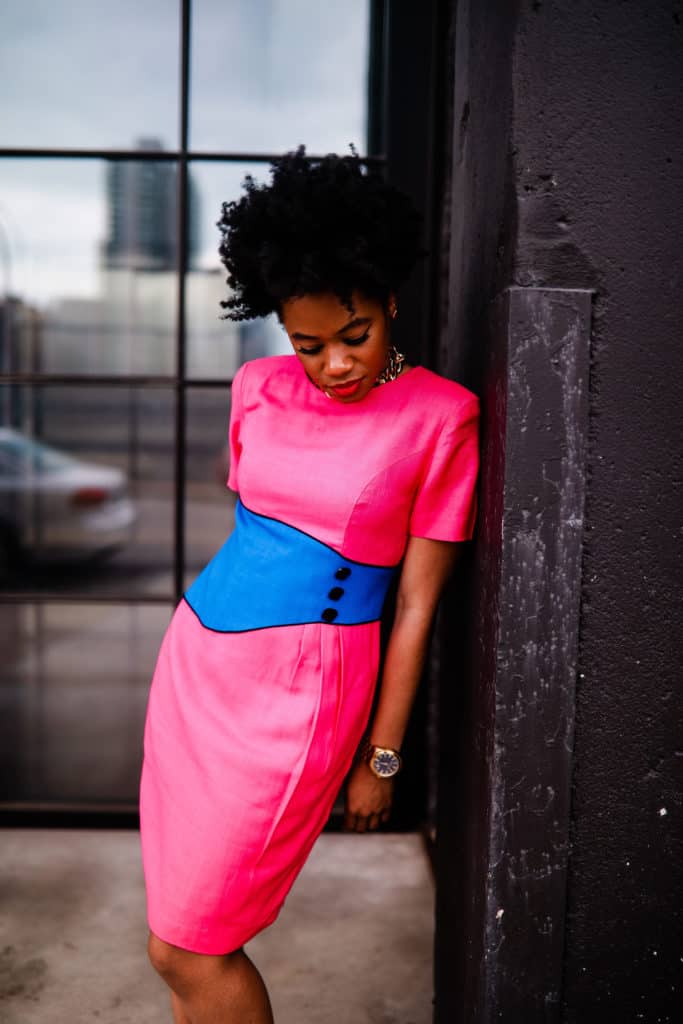 ---
Nothing screams late 80s, early 90s more than shoulder pads, bright color blocking and a few large, but smartly placed, buttons. I saw this dress at Kokorokoroko Vintage dress and fell in love. However, I am completely aware that this look is definitely an "acquired taste," so to speak. Many of my vintage looks can kind of be "modernized" in one way or another. This dress, however, is vintage through and through, the should pads simply won't settle for anything less.
So, if you are a vintage lover and would be interested in purchasing this exact dress, shoot me an email. It's a size 4 and in great condition. The only reason I'm selling it is because it's a tad too big and I don't want to go as far as taking it to a tailor.
But, if you just like the style of this dress but would prefer a more modern take, see a few of the options below.
---