[eltd_dropcaps type="normal" color="" background_color=""]I[/eltd_dropcaps] happen to work for a really cool tech company that is super relaxed about what employees can wear to work. For someone like me this is an absolute dream because it allows me to have some fun when getting dressed for work in the morning.
This 90s look was inspired by these cool high-waisted, acid washed jeans I stumbled upon in a thrift shop in the Belmont neighborhood of Chicago. I love this look because, coincidentally, there are pictures of my mom around my age and she is wearing something very similar, she was such a fly girl lol.  So this one is a tribute to her, love you mom!
I hope you guys enjoy this casual, creative look and it inspires you to try something new when getting dressed this morning! Check out the outfit details below, Love MB.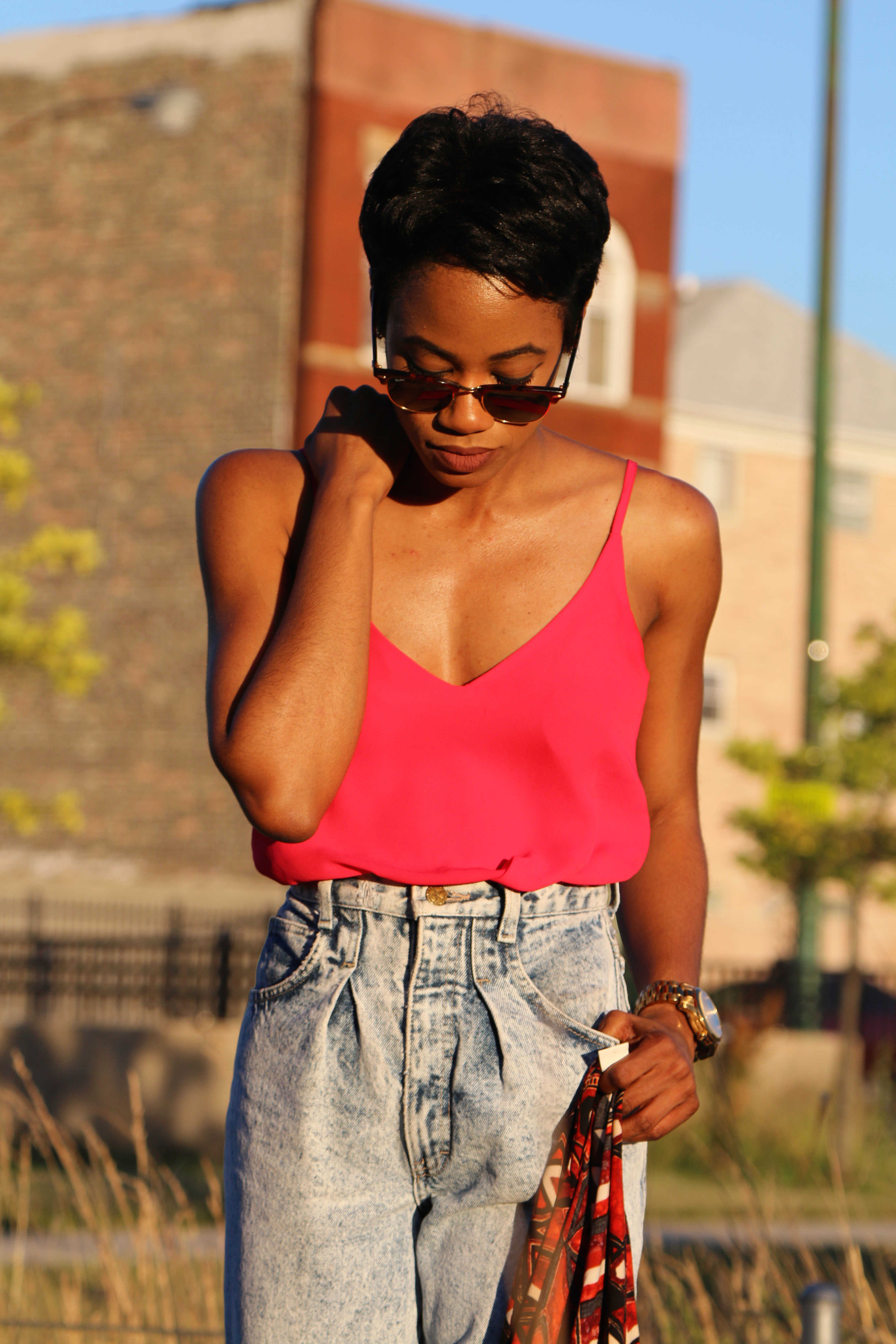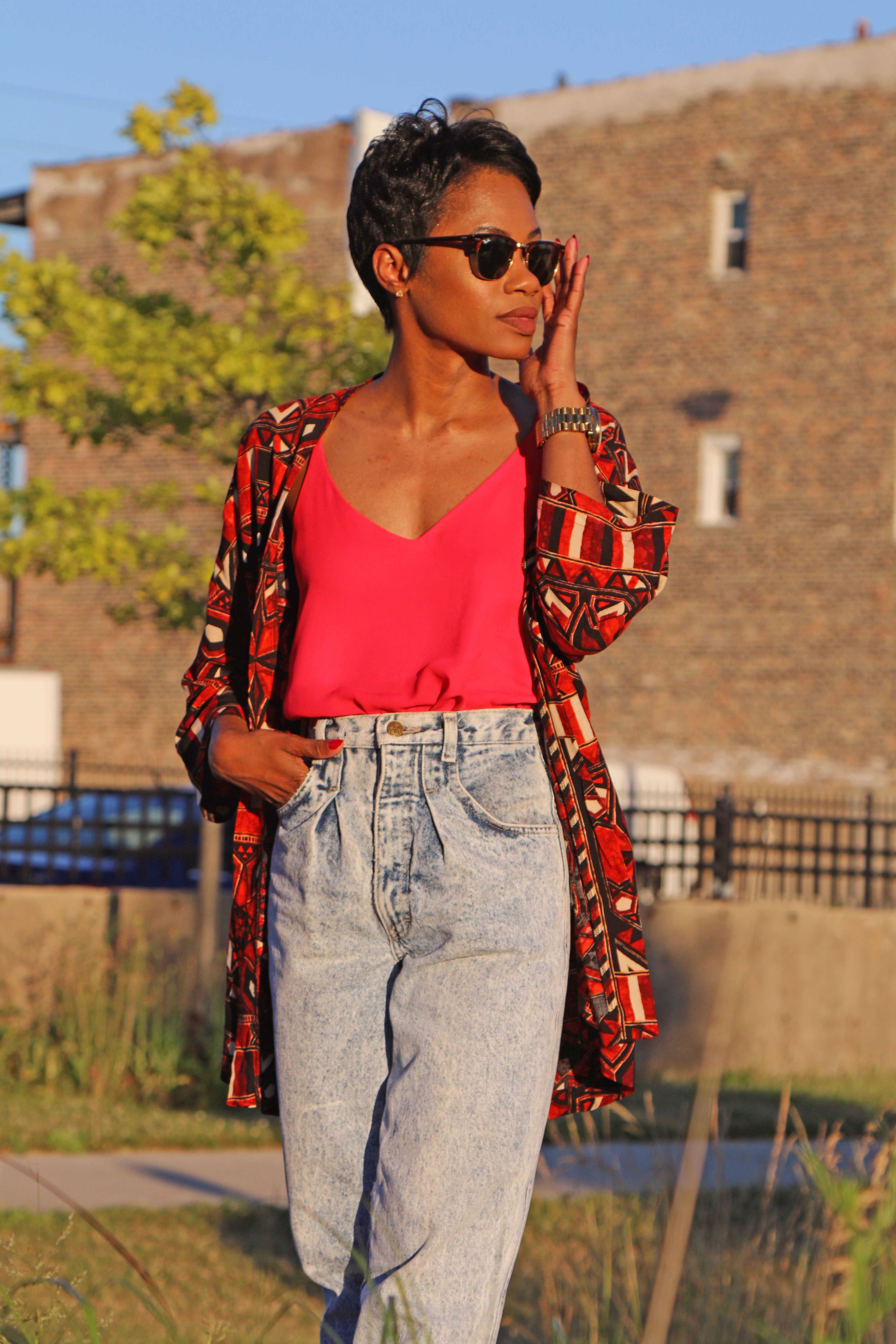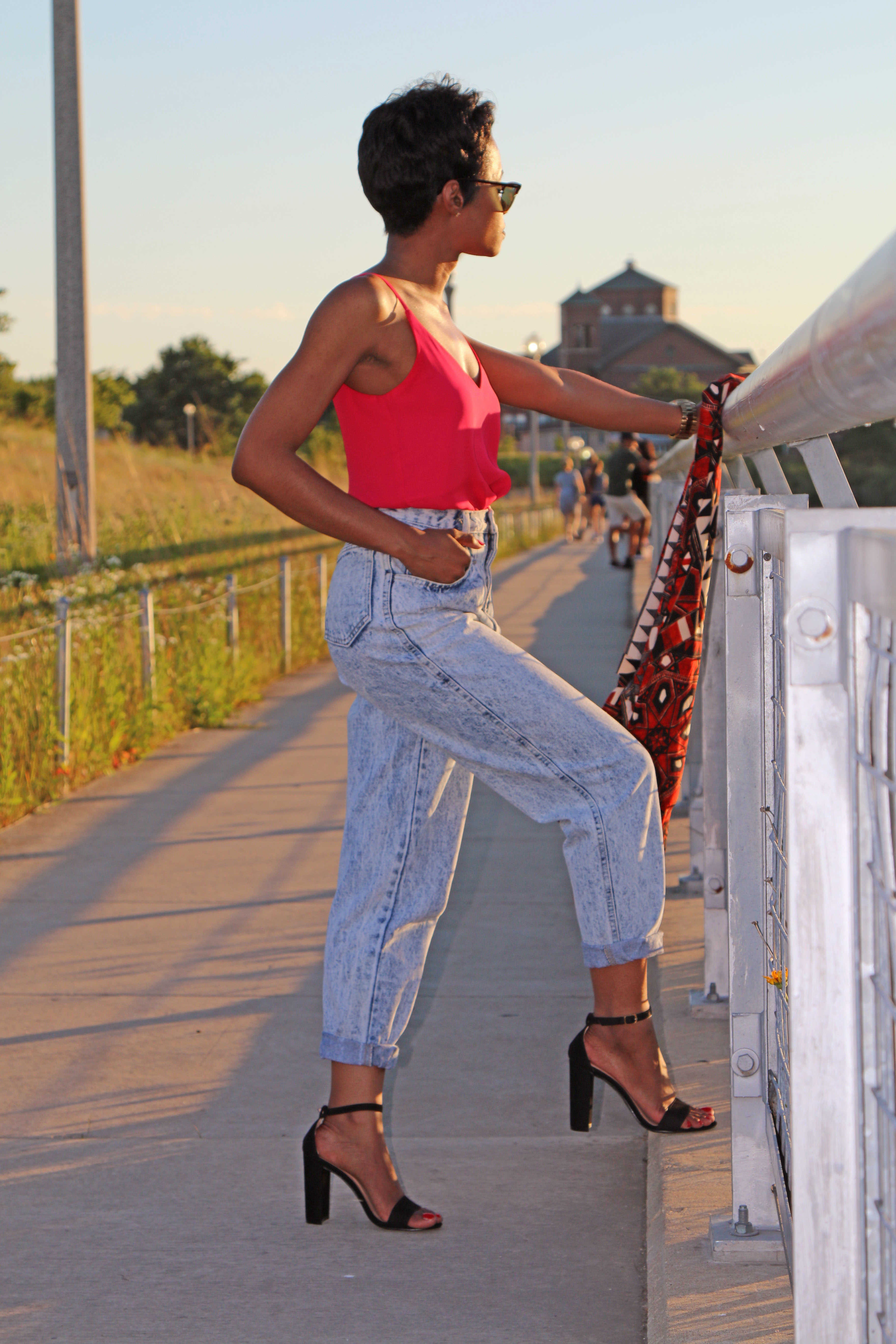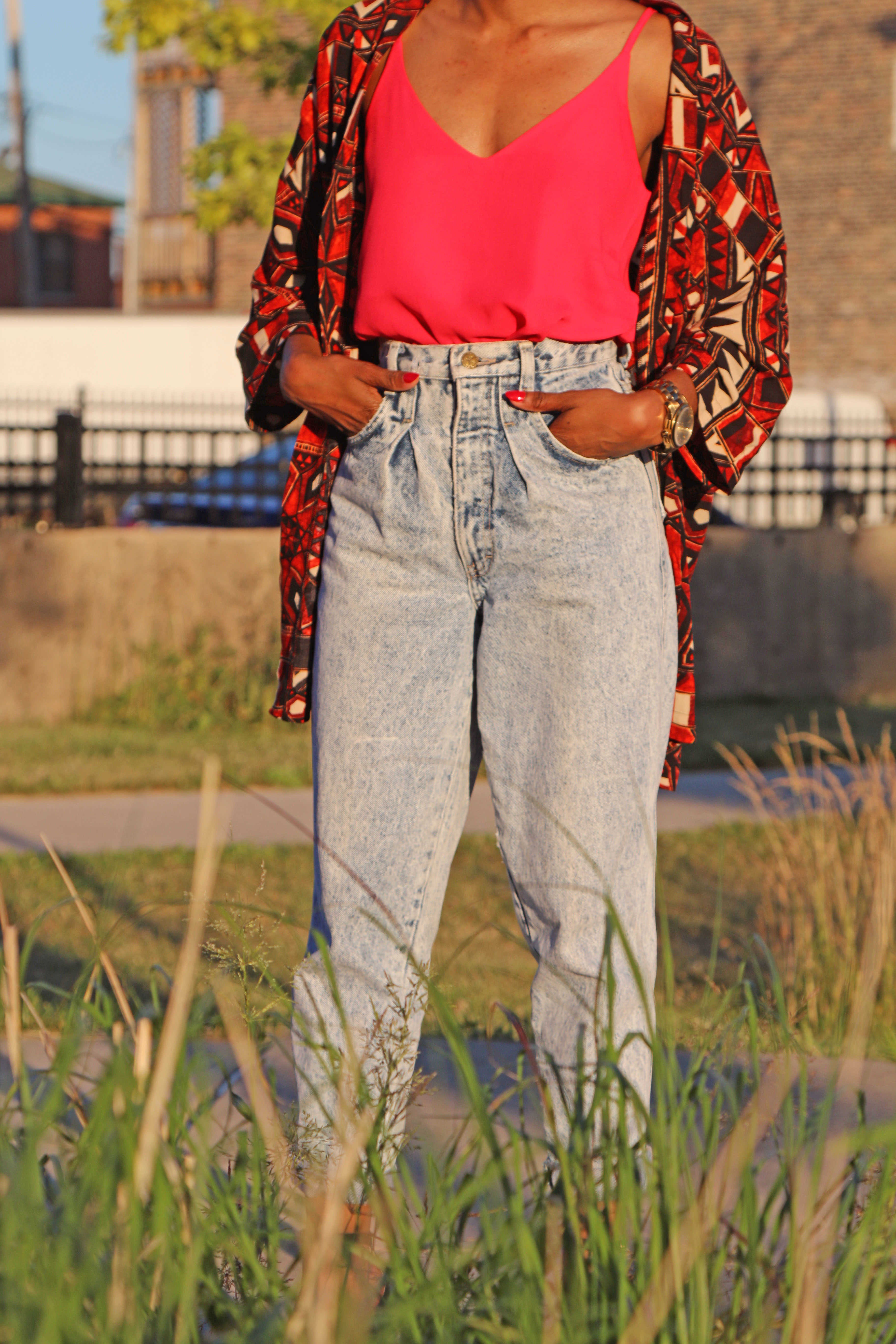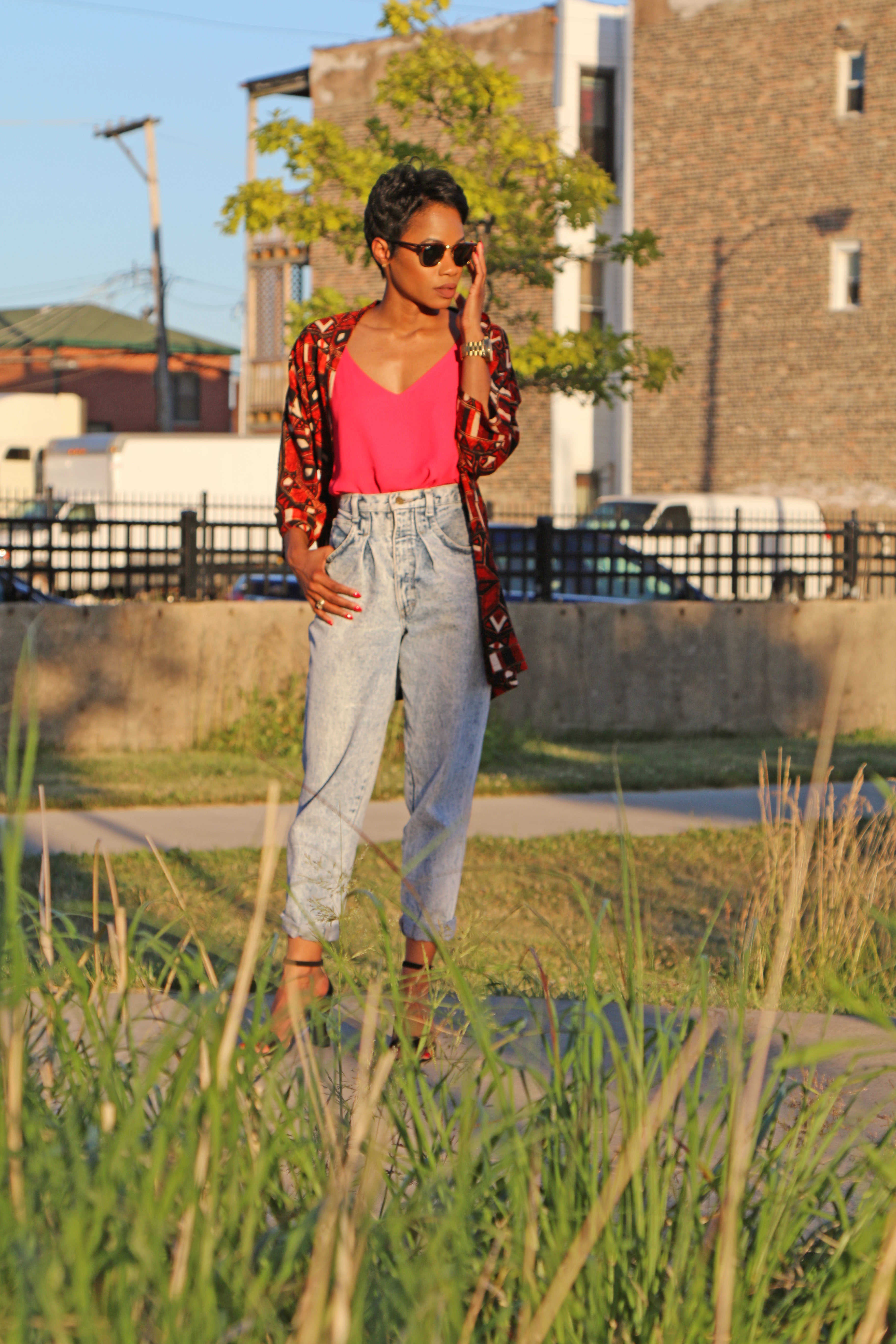 Jacket: H&M
Underpinning: Express
Jeans: Belmont Thrift
Shoes: A'GACI