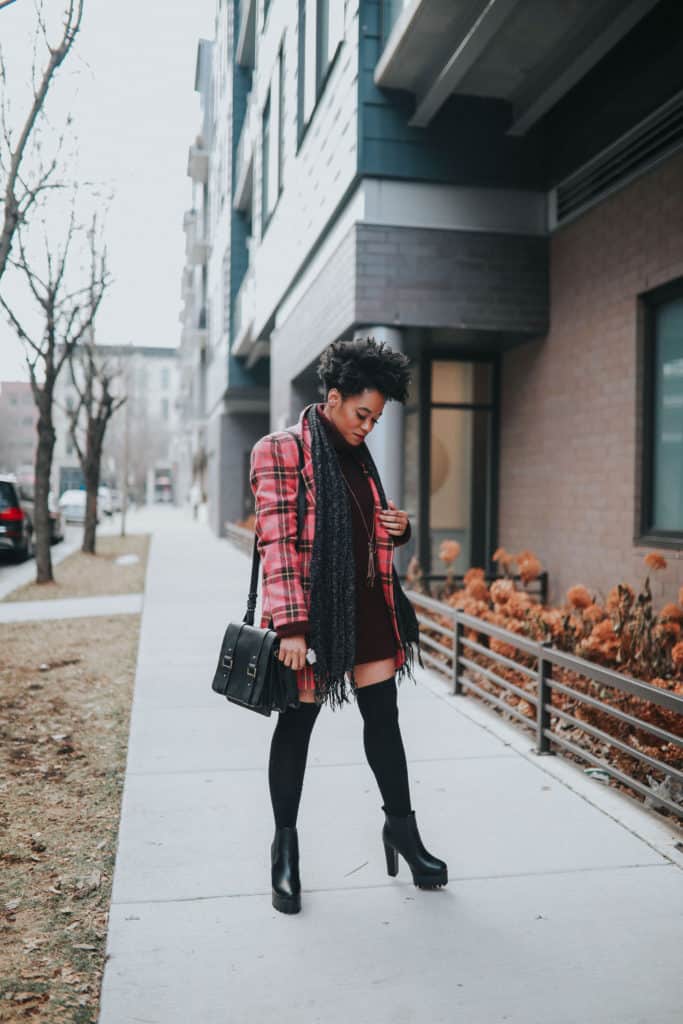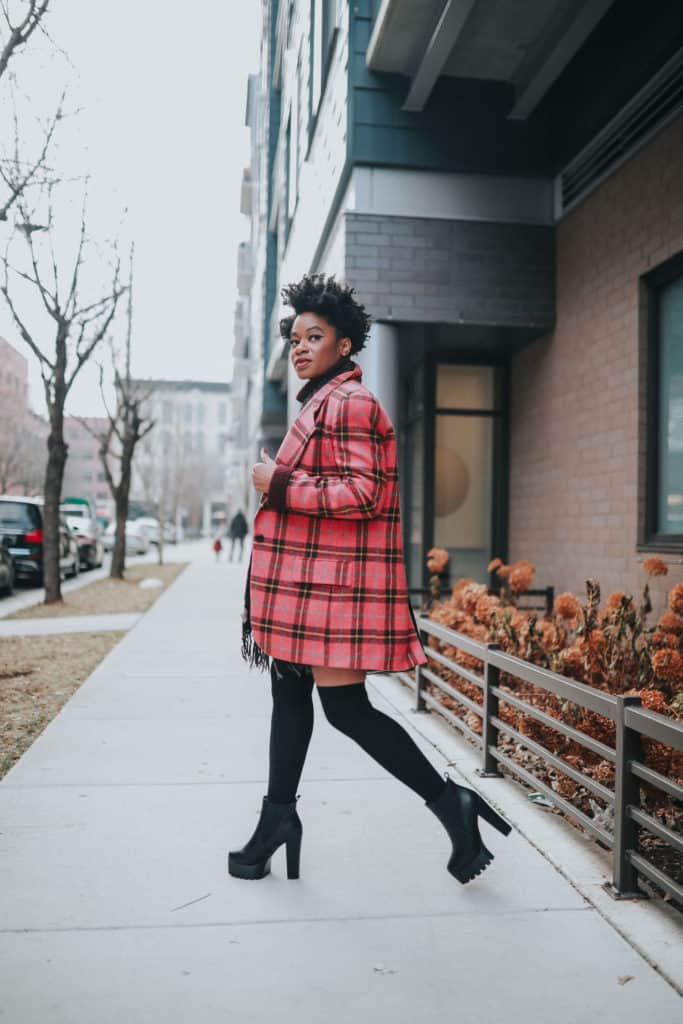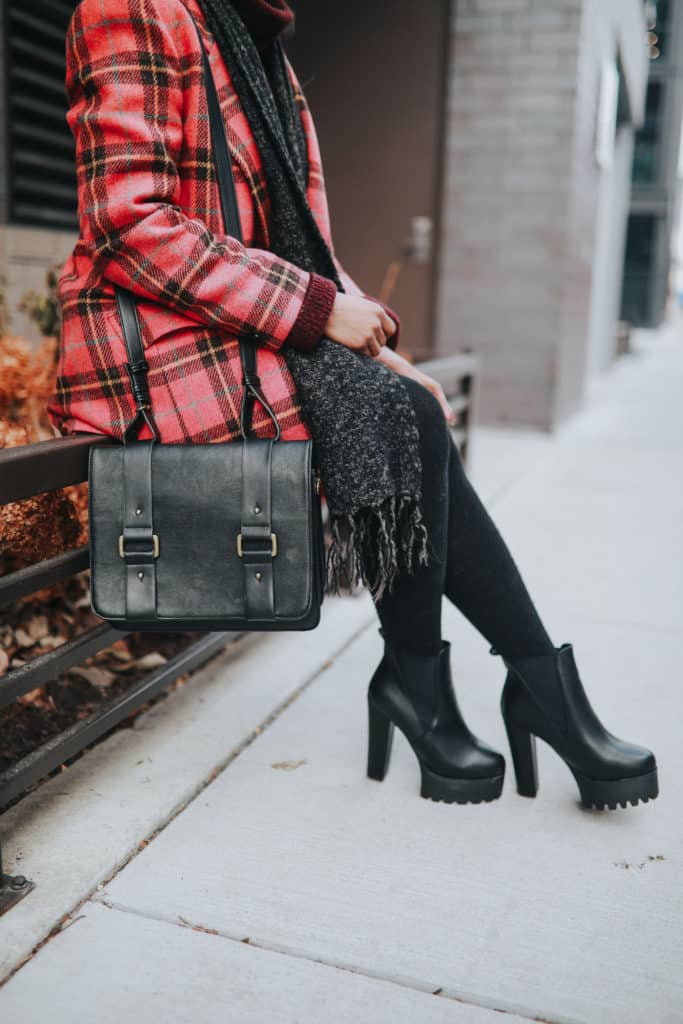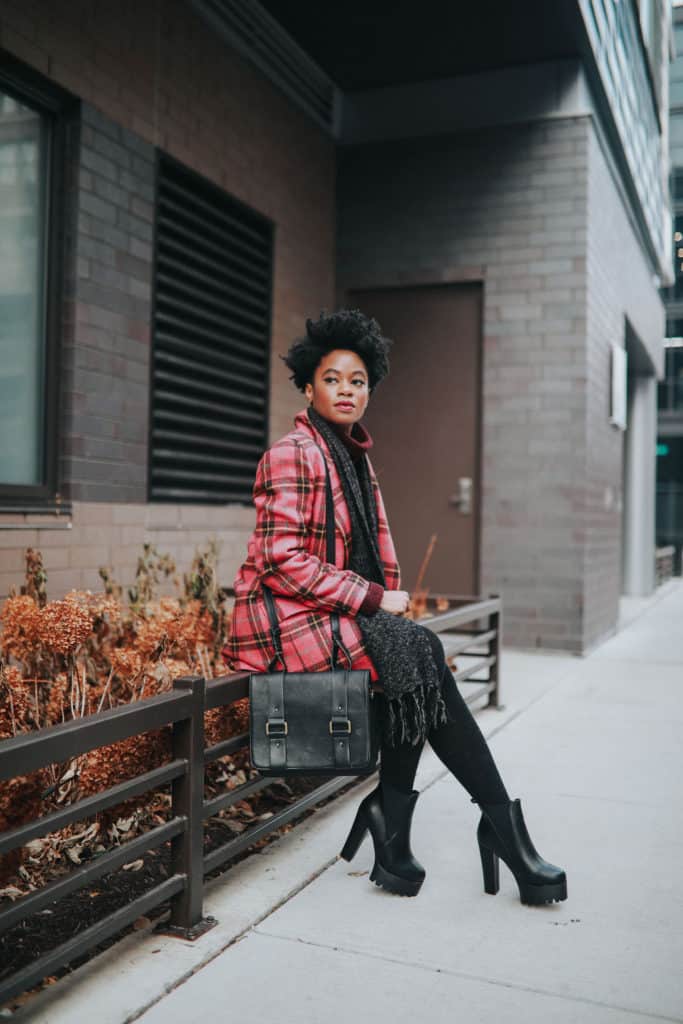 7 Tips for Great Blog Shoots in 2019
Since launching Myriha.com one of the most common topics that come up when connecting with other bloggers are blog photo shoots. Specifically, how to get the most out of the shoot and how to best work with photographers. Since it's New Year's Eve and we're all building out goals for 2019, I want to quickly give the run down on my top seven tips for a successful blog shoot.
Shoot with a blogger photographer
Opinions will vary on this, but I recommend shooting with photographers who have experience shooting with other bloggers. With this approach, I find that the photoshoots tend to run smoother because the photographer understands the need for multiple angles, vertical and horizontal shots, detail shots, and how to best shoot the entire look with the outfit being the priority.
It also helps as a blogger to know what kind of aesthetic you're going for in your photos and selecting a photographer whose portfolio reflects that aesthetic. For example, I'm a sucker for movement and action/walking shots in my photos. If you browse my Instagram, you'll see that I post these action shots often and they tend to be some of my highest engagement posts. So, I work with photographers who are really great at catching these action shots.
Style looks around one standout piece
When planning individual outfits for a shoot I center each look around one standout piece. This could be a beautiful coat, a vintage blazer with great detail, or even a pair of really unique, colorful shoes. The goal here is to make sure that each outfit has at least one item that is super eye-catching and, if styled correctly, will help elevate the rest of the items in the look. This trick also prevents me from over-styling any individual look, which could potentially appear busy in photos.
Shoot looks in bulk and with a similar feel/color scheme
Shooting 3-4 looks in one shoot is something I've done since launching my blog in 2016. However, coordinating the looks to have a similar feel and/or color scheme is something I've started doing more recently, and so far I'm liking the results. The shooting in bulk allows me to seamlessly create content ahead of schedule, more consistently. Coordinating the looks to all have a similar feeling (earth tones, fire tones, textures, patterns, etc) makes it easier when planning content for my Instagram and it guarantees that none of the outfits look harsh or significantly conflict when creating a cohesive look on my feed. I've never been one to be super planned with how images flow on my feed, primarily because I don't always have the time to do so, but this little trick is helping me achieve this more effortlessly.
Keep it moving
So you're standing in front of your photographer. In your perfectly styled outfit. The camera is aimed at you. Now what? Keep moving and don't stop.
After working with a number of different photographers and noticing which photos I tended to gravitate towards when picking selects, I realized fluid/natural movement produces the best pictures. I also noticed that the photographer tends to be more enthused about the shoot when they can sense that you feel comfortable and confident in front of the camera. Even more, when I'm constantly moving in front of the camera, I inevitably end up with a great variety of shots. While some may look completely crazy, even more look pretty awesome and like I'm wearing an outfit in everyday life, not posing in front of a camera.
Early morning is best
If you're looking to shoot in typically high traffic areas, early mornings shoots are definitely the way to go. I recently shot with a photographer in the West Loop and for those who are familiar with Chicago, you know that this is a high pedestrian and car traffic area. By shooting at 8am on a Sunday morning it felt like I had the entire neighborhood to myself for at least an hour because nearly no one was up and about just yet. And let me tell you, it's way easier to focus on shooting your look when you're not dodging people, strollers, and cars.
Have a vision (Hint: Pinterest is great for this.)
Although it's not always possible, I aim to go into shoots with a clear vision of the story I want to tell.
Whether it's a cozy story for kicking off fall, a holiday-themed story featuring reds, golds, and subtle hints of sparkle, or a casual spring story featuring florals and white linen, having an "angle" for each shoot, and communicating that to my photographer, makes the shoot efficient and better enables us both to provide creative direction. Picking a location is also a lot easier when you have a vision for the shoot. And Pinterest is a great way to get this thinking started. If you check out my Pinterest page you'll see that I have more than a few boards dedicated to seasonal style inspiration. I usually go on a quick pinning spree weeks before a shoot to get some ideas flowing.
It's your brand, speak up.
Last but certainly not least, don't be afraid to communicate what you want to your photographer. If you want to redo a specific shot, say it. If you don't like the way a certain item is coming across on camera and you want to try a different approach, say it. If you want to switch up locations, say it. Your photographer will appreciate the honesty. And most importantly, you'll thank yourself later when you're selecting your final images and you're happy with the results. After all, it's your blog, your brand, your photos. So, speak up.
---
That's it! Let me know if you guys have any other tips you're using in 2019 to get the most out of your shoots and create great content.
Shop this "Clueless" inspired look below! And have a wonderful New Year's Eve!
All the love, MB