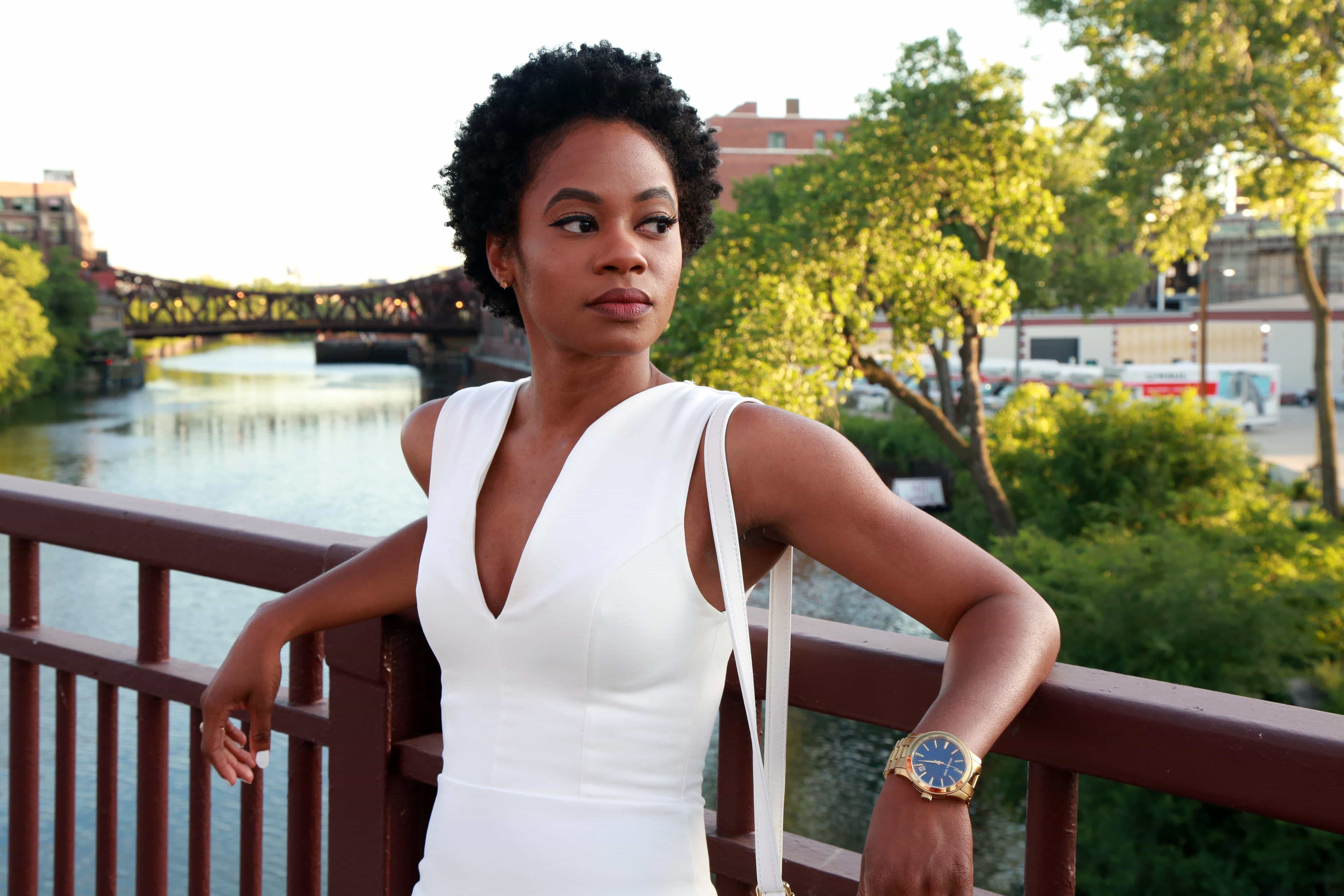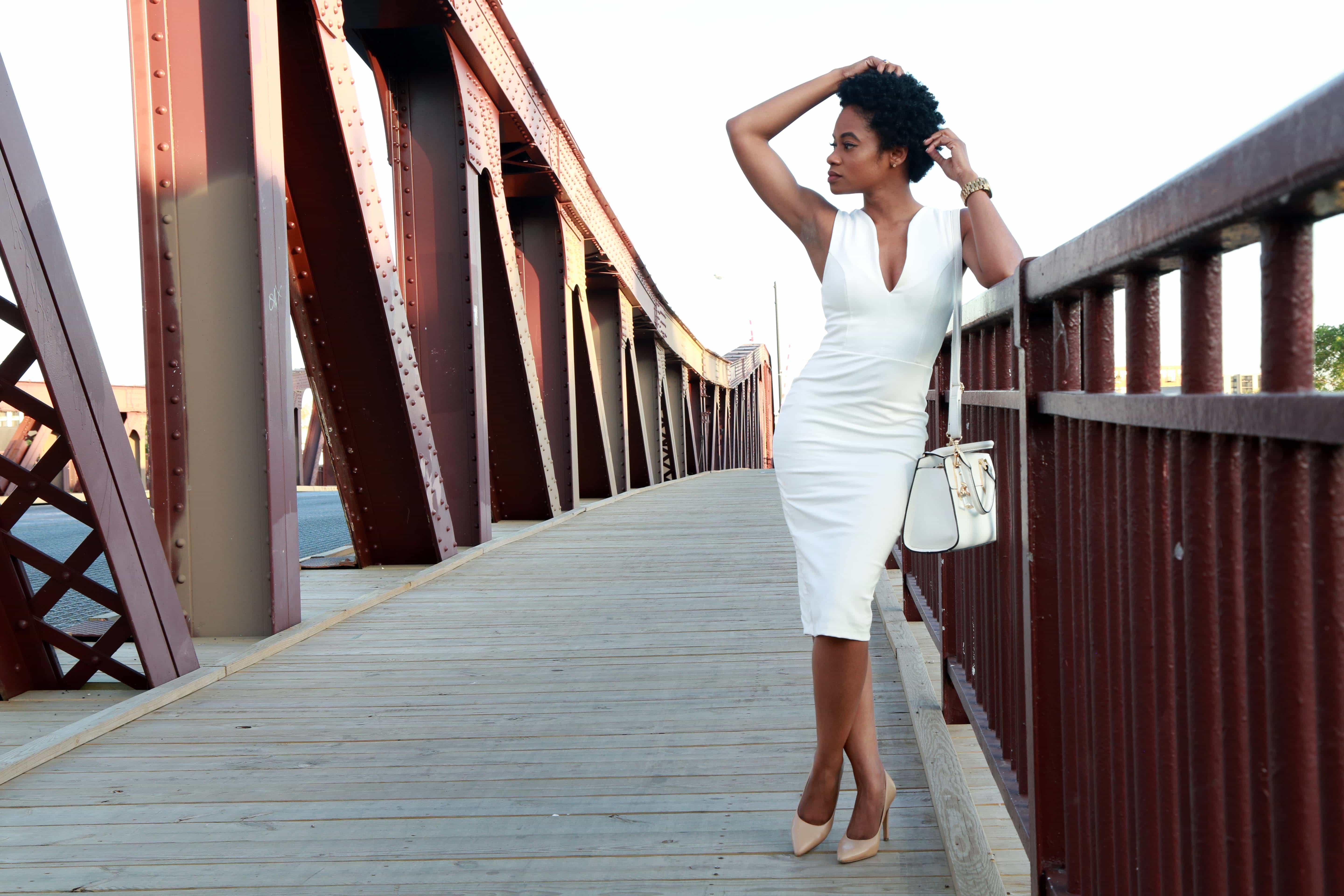 A room full of black women boldly asserting their right to be in all spaces, in all of the variations, dimensions, and complexities, that makes us who we are. Tech, Marketing, Media, Entertainment, Fashion. Founders, CEOs, Students, Creatives, and Bloggers. All gathered for the opportunity to share, learn, and grow in one moment together.
Over the past year I've often tossed the term, which has now spurred a movement, "Black Girl Magic" around in my head, trying to nail down my own definition. I've always praised the term for what it means to our community, but connecting it to my personal journey has required much more thought and introspection. My experience at Blavity's EmpowerHer Conference gave me the opportunity to hear not only the successes of women like Alex Wolf, Kyra Kyles, Lena Waithe, and Necole Kane, but to also hear about the hard moments. The moments where they felt like they were failing miserably. The moments that they felt alone. The moments they were surrounded by disappointments. And the moments they felt like giving up. I found myself leaning in as these women who looked like me told their stories of triumphs and failures. And as I gazed across the room, I saw many others in the audience lean in as well. It is the ability to absorb the challenges and pains of life and use them as building blocks to achieve excellence that makes us magic; to absorb the stereotypes, the micro aggressions, and all of the inherit struggles that come with being a double minority, and use it as fuel to be leaders in our communities, owners of our own companies, and true visionaries that make black women a force in this world. There is no Cinderella involved in this magic. It's pure grit, education, determination, and skill. That is what I had the privilege of witnessing at EmpowerHer 2017, Friday June 9th – Saturday June 10th.
---
Five Key Takeaways
While I could likely cover 2-3 blog posts with all of the knowledge shared at EmpowerHer17, I want to briefly highlight my top five takeaways from the event:
Treat your mind and body as your greatest assets. Make sure they are healthy and consistently nurtured
From prayer, to therapy, Macha tea, to reading her bible, Zim Ugochuckwu, CEO and Founder of Travel Noire, spoke very openly about self-care being a major priority in her daily routine. Several of the speakers practice blocking out time in the morning before work to indulge in the simple rituals that make sure they are in the best headspace before getting the day started. Most importantly, do not become a slave to your email and, dare I say, social media. Find comfort in unplugging for the first few hours of your day to take care of yourself.
"Prioritize excellence" and "Leverage the wisdom of experts"
Alex Wolf, Founder of the Creative Business School, uttered these two phrases during the Women's Entrepreneurship Panel and they both stuck with me throughout the remainder of the day. Be so incredibly good at whatever your "thing" is that you can't be ignored. Force the narrative in any room you walk into to be centered around your talents, not the color of your skin or how you wear your hair. I think this is a concept that many of us have heard before but it can never be overstated. Also, don't reinvent the wheel. If there are leaders in your space make it a priority to understand their story and how they've reached their level of success. I'm always an advocate for finding at least one mentor in your field who can help answer some of those tough questions or even just be an additional voice of encouragement.
Identify what makes you special, and capitalize on it.
"Embrace your squareness" in the words of Danielle Leslie, Founder of Culture Add Labs, during the implementation workshop. EmpowerHer was filled with speakers who found their unique value adds, placed that at the center of their business and/or work, and capitalized on it. Such a simple concept, but so easily overlooked. As cliché as it may sound, you have something special that makes you, YOU. Use that as a point of differentiation in your field.
If you are a content creator, your content should be needed.
Definitely one of my most cherished takeaways and a strategy that I will be implementing moving forward is the T.A.S.T.Y. Content framework, also provided by Danielle Leslie. Does your content Teach, provide Actionable steps, Solve an urgent pain, Transform, and address the readers Why? Focusing on content that is results-oriented and helps others achieve their goals is key to a successful content strategy.
And last but certainly not least, openly advocate for yourself and other black women.
Speak up and be heard in every room and in every conversation. Use your voice to the benefit of other black women that will cross your path or follow in your steps at some point. As I grow older and reflect on the things I've learned so far in my career, I feel even more of an urgency to connect with younger black women that are just starting their career journeys. Be a mentor, a friend, or even just a familiar brown face in the hallway at work. It can make a world of difference.
Other shared tips, tricks, and recommendations
The Pomoduro Technique – time management technique that allows you to work in 25-minute intervals, with a 5-minute break between each interval
Tools for better organization – Scribner, Evernote, and Todoist
Podcast recommendation – NPR's How I Built This
Protect your work with copyrights, trademarks, and/or patents. LegalZoom is an easy and affordable tool to get this process started.
Assess your business in the Three C's framework – Customers, Content, and Conversions
Book recommendations – Running Lean by Ash Maurya, The Lean Startup by Eric Ries, Books by author Anne Lamott
---
Style Download
Now of course I was also extremely inspired by the spectrum of beautifully styled women at this event. One of the great things about this conference is that it advocated for attendees to embrace their personal style, labeling the event's attire, as "be fun, hip and fly. Most of all, be comfortable and be YOU." Golden. This encouraged women to be dressed in whatever made them feel the most confident, powerful, and comfortable. There were women casually dressed in linen jumpsuits and sandals, bright colored sundresses and heels, jeans and a nice blouse, and even a t-shirt and shorts. While this certainly isn't the standard for most conferences, this diversity in wardrobe choices reflects the diversity of the women that attended EmpowerHer17 and it was beautiful to see this embraced by Blavity and 21Ninety. After all, a key to living your best life is standing proudly in the image that you are presenting to the world.
So what did I wear you ask? EmpowerHer really merged both my creative and professional mindsets, so I aimed to also reflect that intersection in my wardrobe. I initially planned on incorporating the really sleek, white midi from Lulus featured in this post, however the Chicago heat made me opt for something a little shorter and fun for day two of the conference. Again, the most important factor to keep in mind when styling yourself for conferences is what is going to allow you to move freely and confidently through crowds while engaging with new people. It should be the perfect marriage between functionality and staying true to your personal style narrative. Both dresses that I wore were actually featured in two of my very first posts ever on MYRIHA.com. Check them out through the links below.
---
I really want to thank Blavity, 21Ninety, and Ford Motor Company for pulling together such an amazing event and bringing it to the beautiful city of Chicago. Thank you so much.
If you have any questions about my experience at EmpowerHer 2017 definitely shoot me a note, I'd love to chat with you!
All the love and encouragement,
Myriha