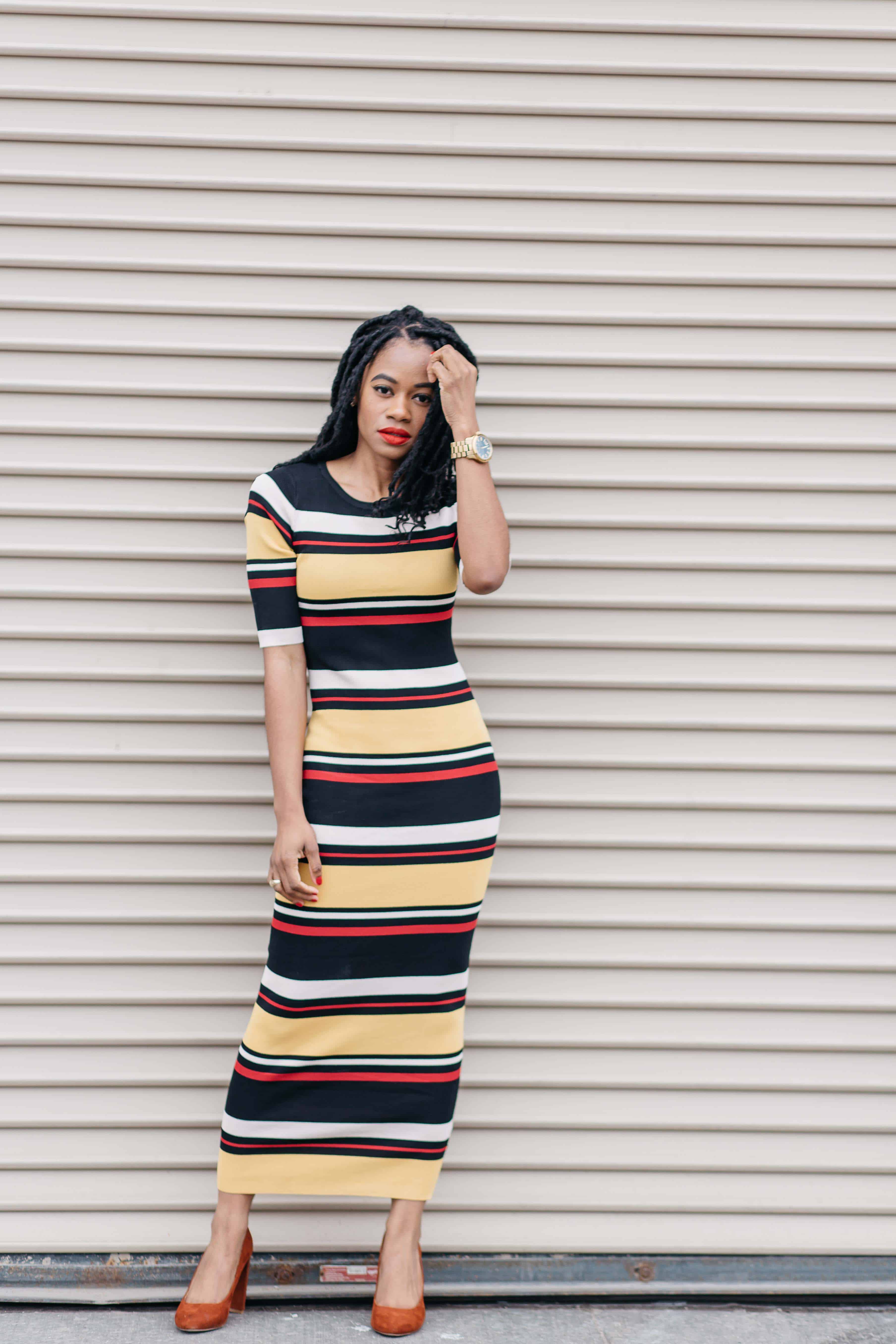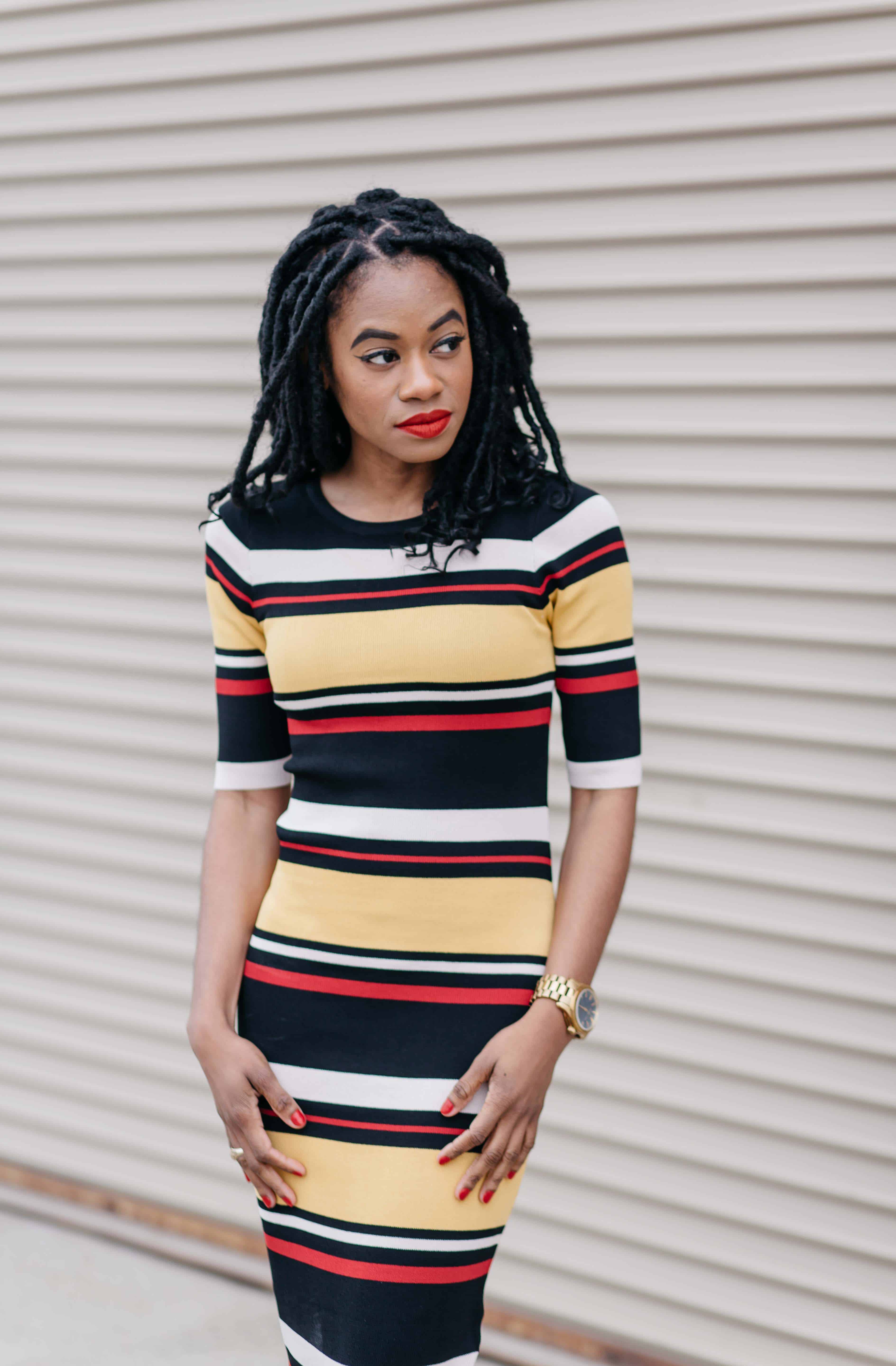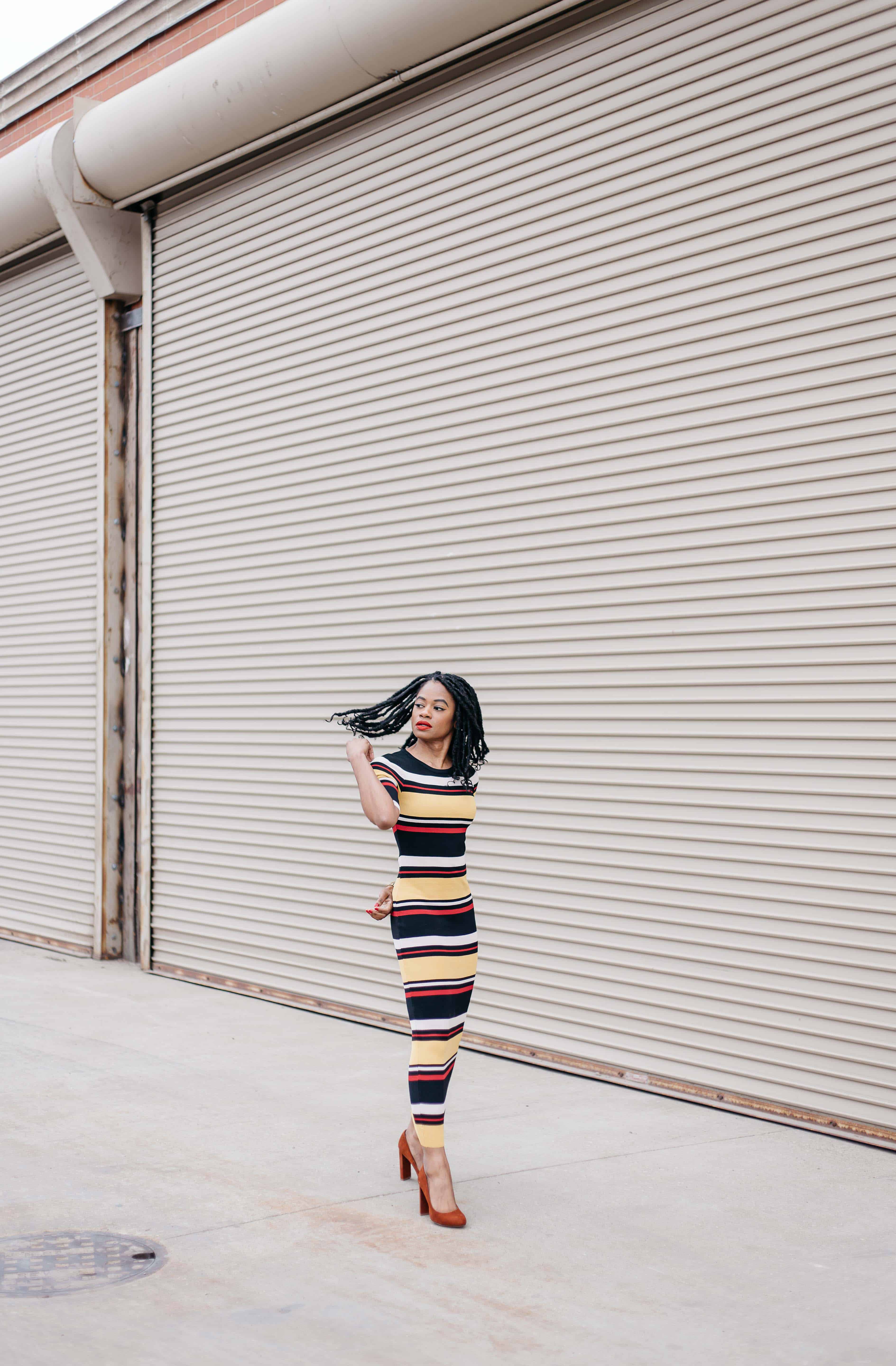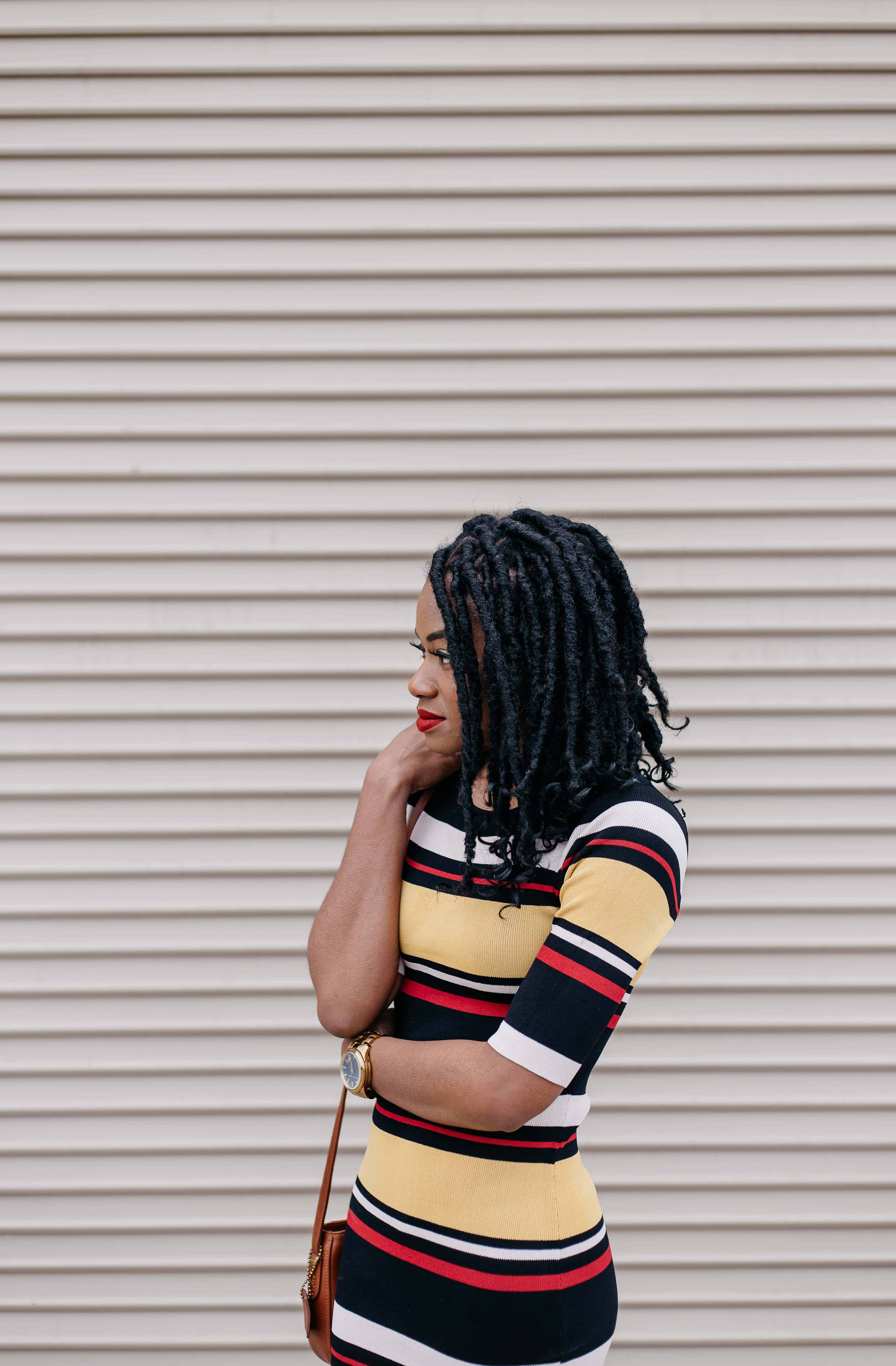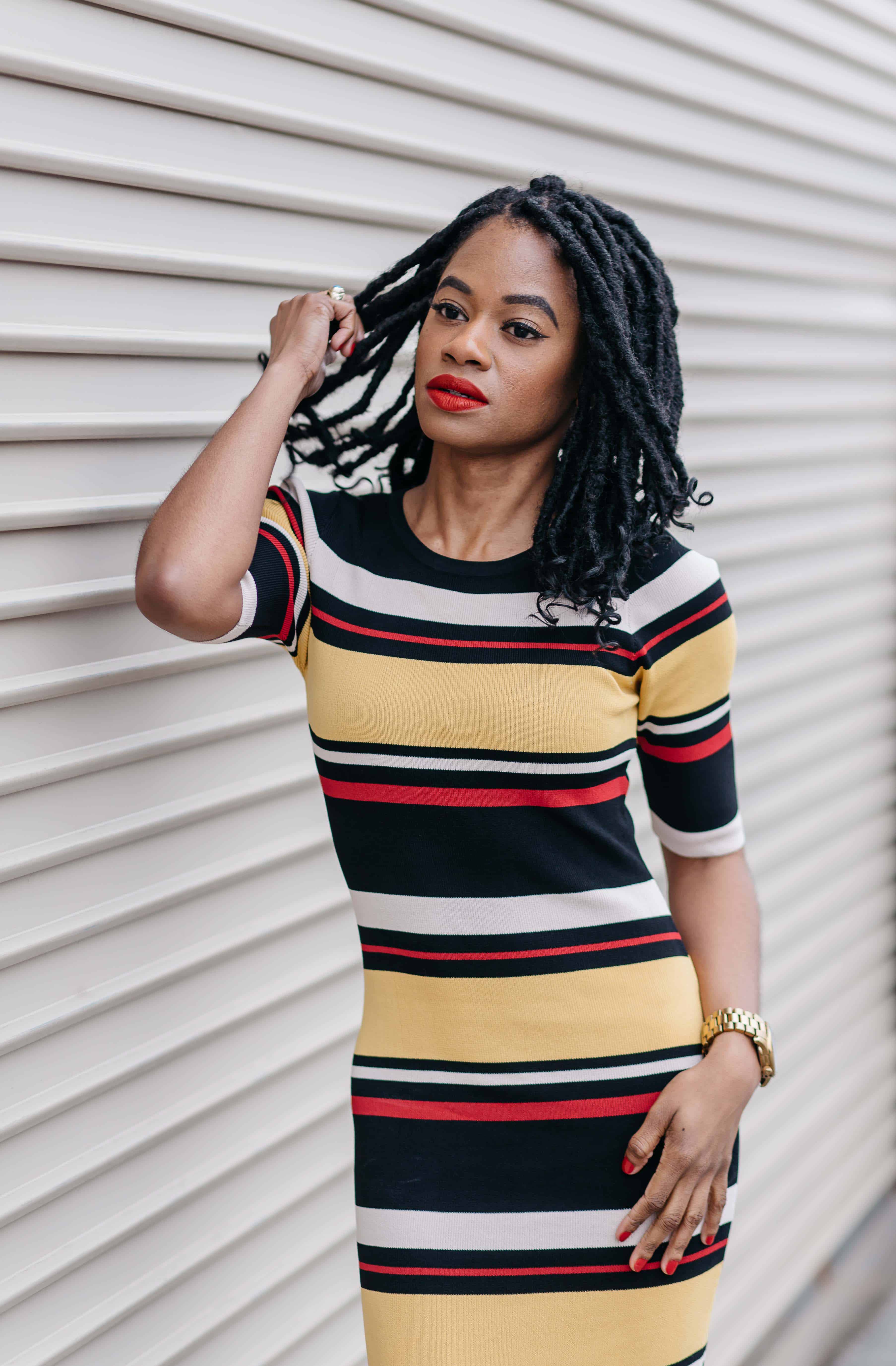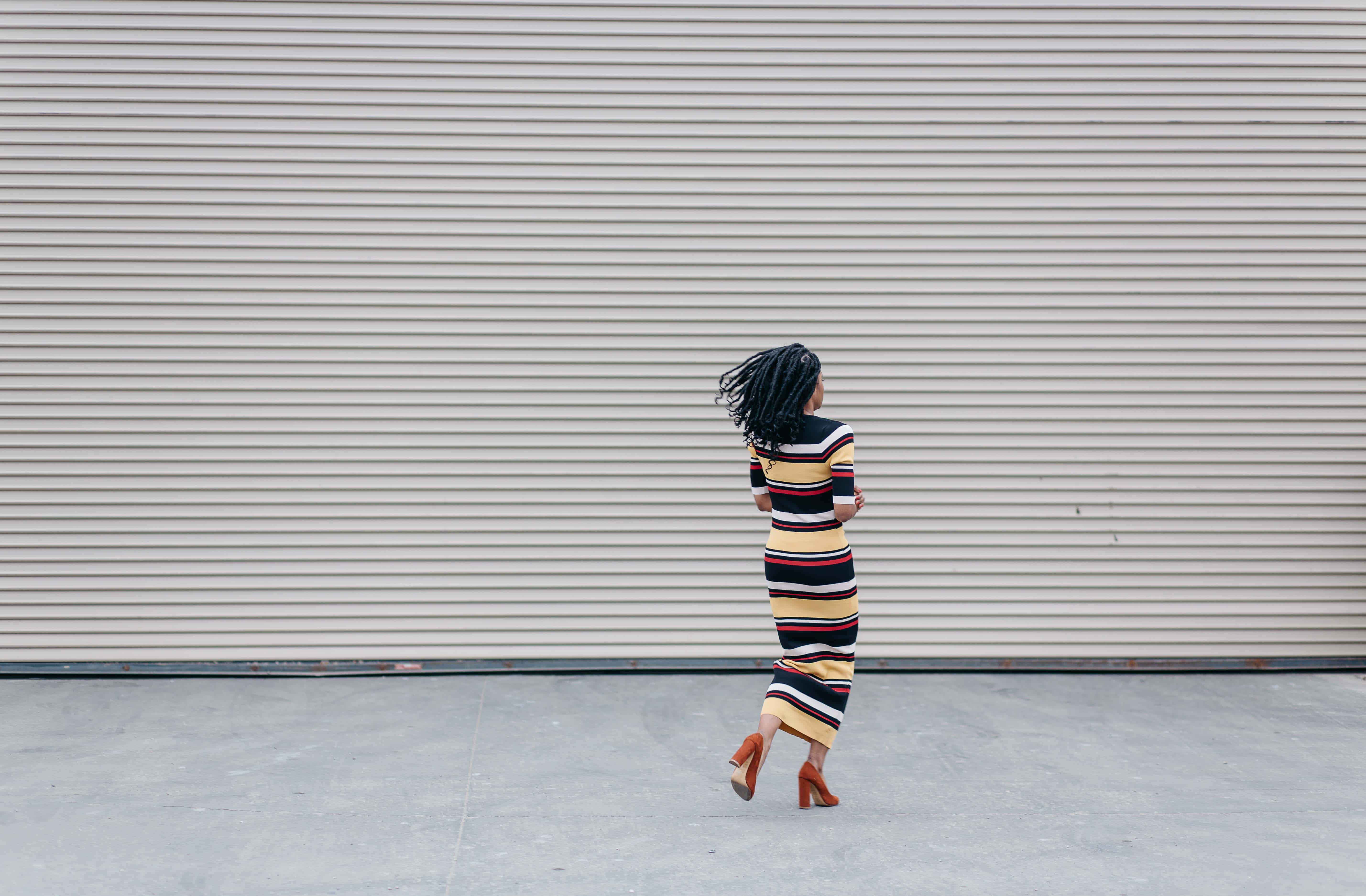 ---
Happy Monday guys! Valentine's Day is this week of course, and while some of you may still be solidifying plans (with bae or with friends), I wanted to take this post to highlight a more casual approach to Valentine's Day style. I absolutely love a dramatic look or super sexy dress for Valentine's Day, the tulle skirt I wore in last year's post is definitely a testament to that. However, there is something to be said for the more subtle, effortlessly sexiness of a simple maxi dress that happens to fit just right. If you're headed to the movies, a comedy show, a casual night out to dinner, or my personal favorite, staying in and cooking dinner, a casual maxi such as the one featured here from AKIRA will allow you to move comfortably throughout the night, while still looking sophisticated and prepared for whatever. I styled this dress with my favorite brown pumps from Express, however, if I were to turn this into an evening look, I would switch it up with a pair of black booties and add a leather jacket.
Also ladies, for the record you don't have to stick to a pink or red color scheme for your Valentine's Day outfit; sometimes it's even better to wear something that goes against this norm. My recommendation? Wear whatever color you want on your special night out and throw on a solid red lip to give a subtle nod to the spirit of the holiday. Easily done with no stress over finding the perfect shade of red or pink for an entire outfit.
Have a wonderful Valentine's Day, sending you all the love and milk chocolates with caramel filling this week!
Love,
MB
---