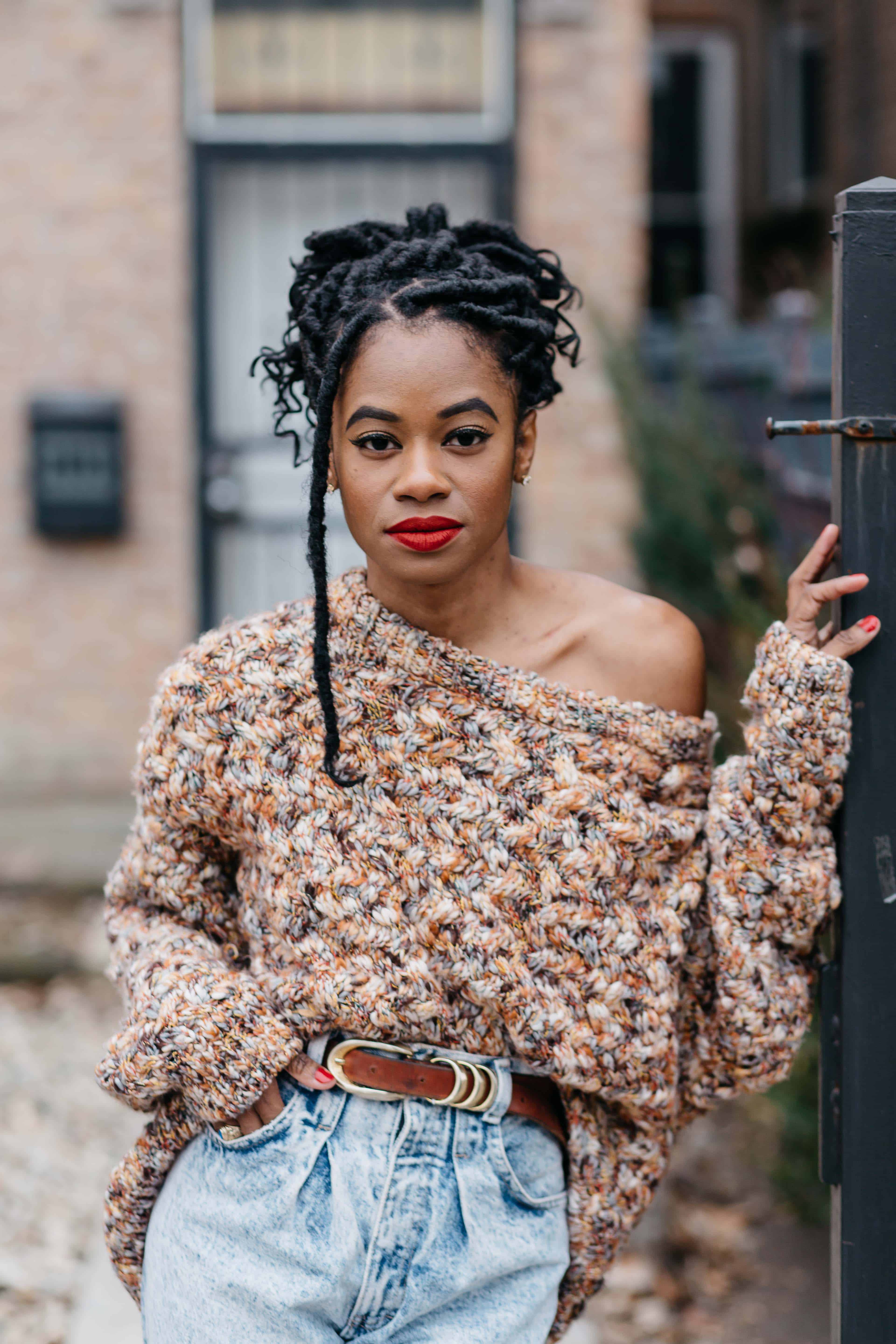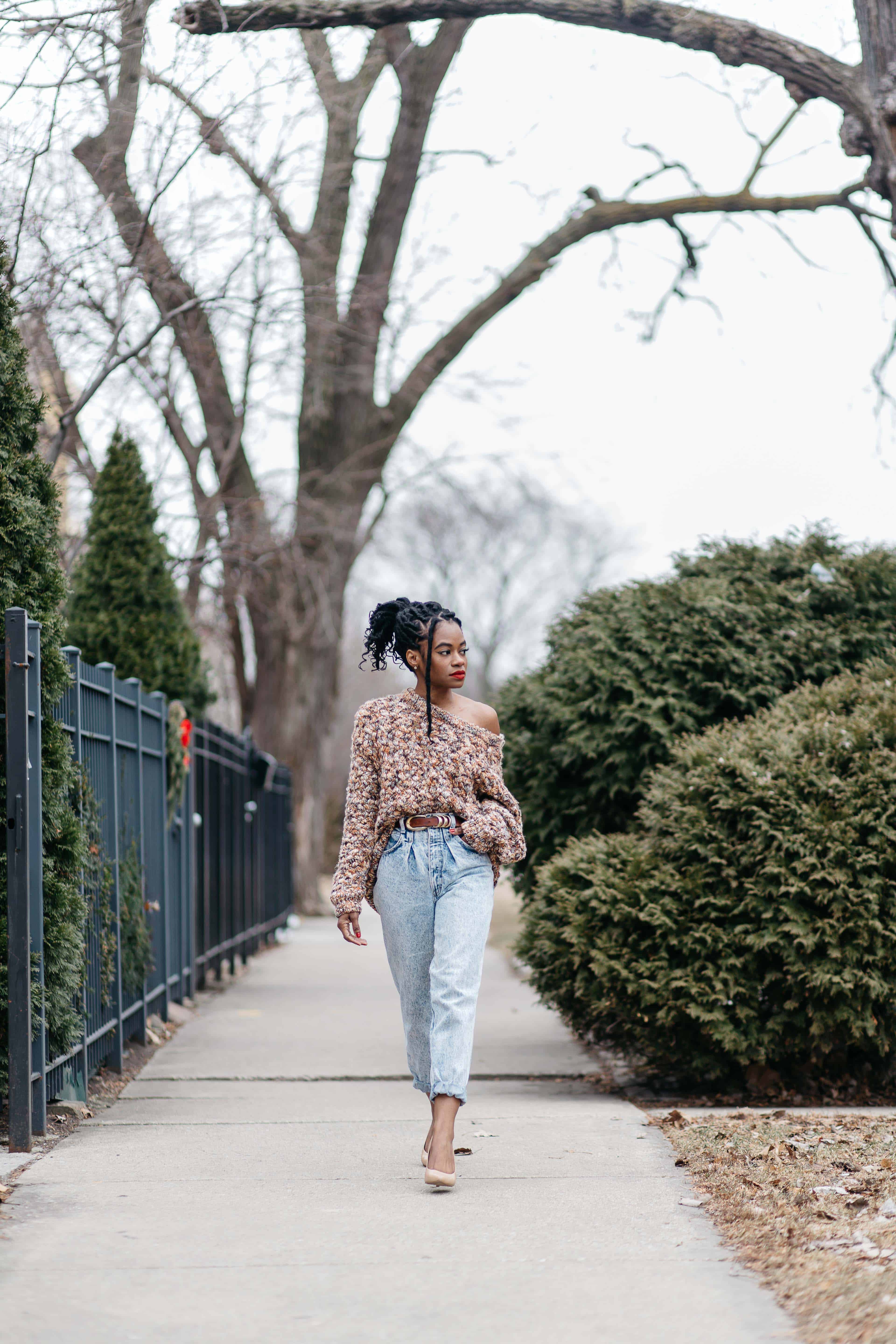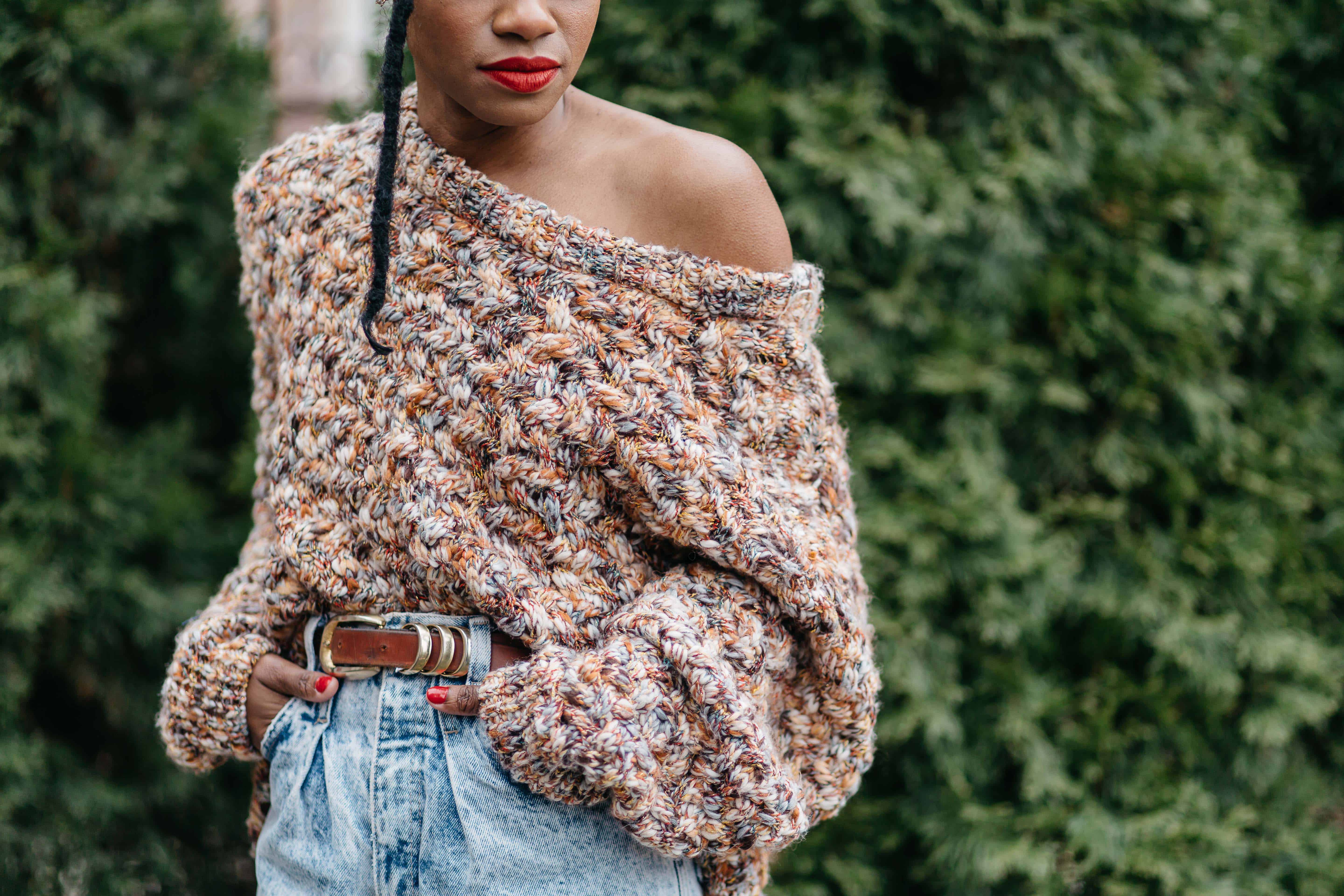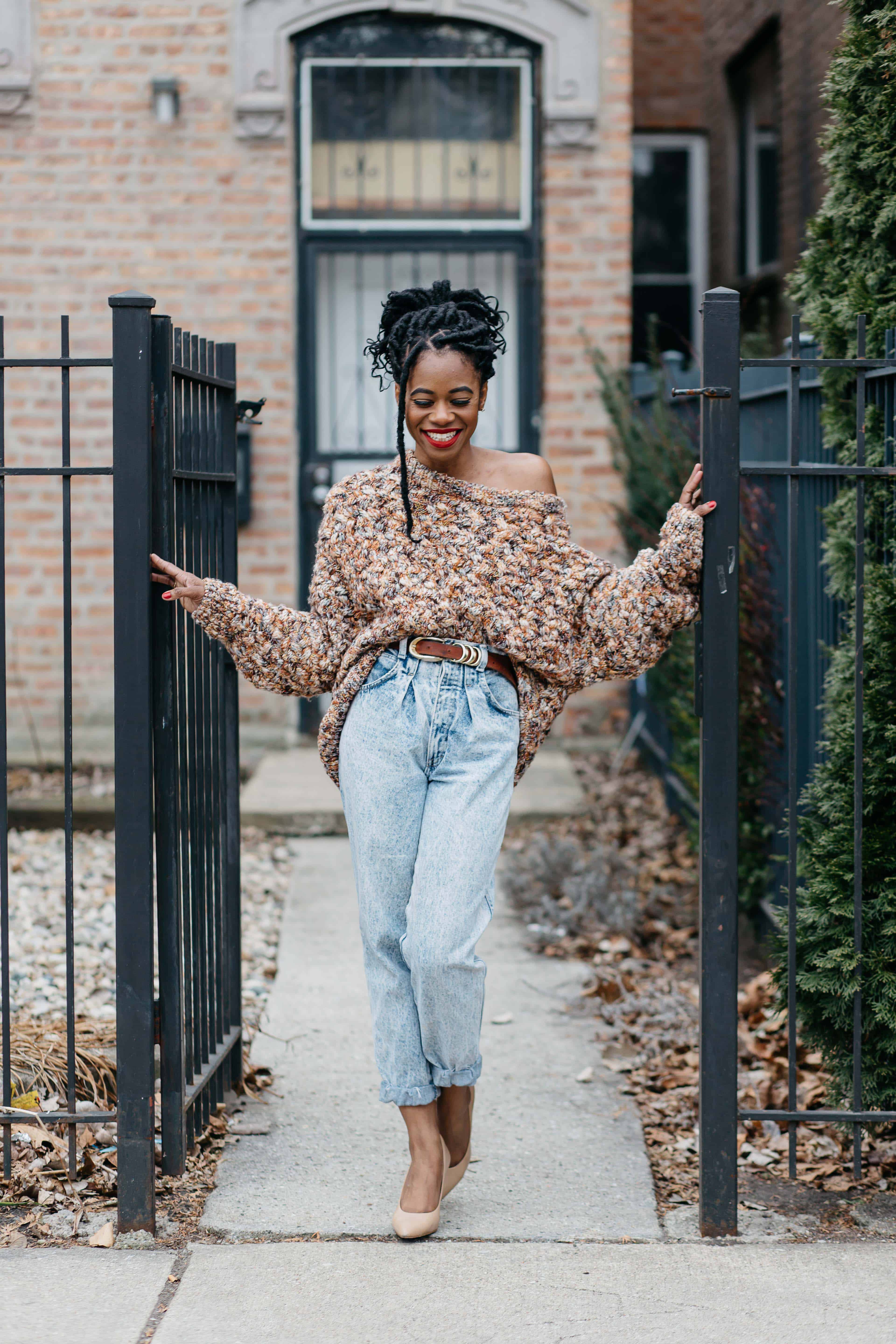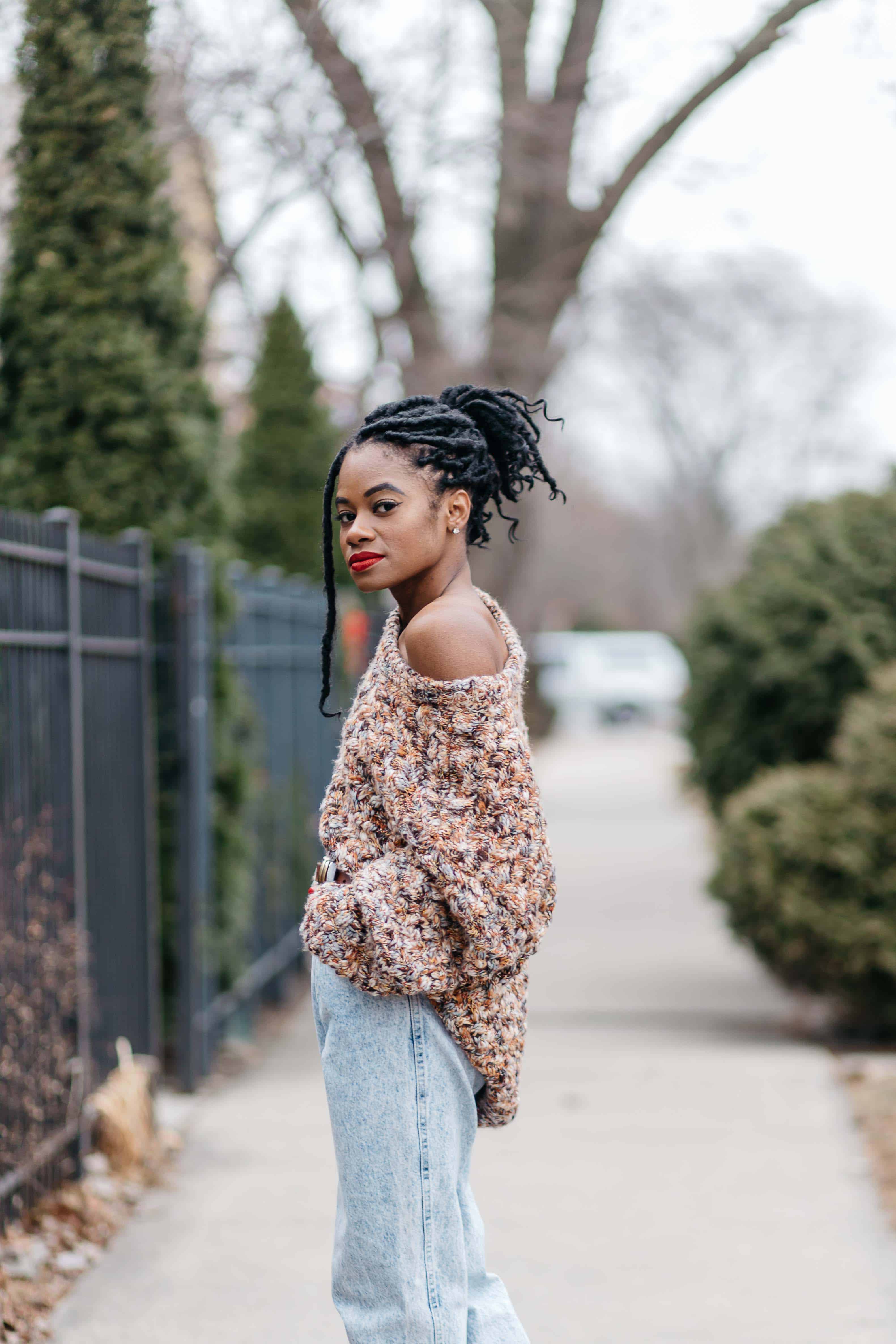 ---
The end of January through February is usually that time of year where the beauty and residual holiday joy of winter begin to wear off. Faced with single digit temperatures, slushy morning commutes, and weekends confined indoors due to incessant snowfall, it's quite easy to fall into a mundane style routine that consists of the warmest sweater you can find and some comfy bottoms. Understandable? Absolutely.
But as someone whose general disposition is a lot better when I feel well-dressed, I've worked to tap back into that initial excitement we tend to get when sweater season first hits and temps begin to drop; when we're still super excited to play with sweaters of different textures and colors; and when "cozy" still brings warm feelings of wrapping yourself in layers, versus simply being a reminder that it's not spring yet.
Here are a few easy, and affordable, ways to spruce up your sweater style in the middle of winter when creativity can hit an extreme low along with the temperatures.
---
Over the top with oversized
An oversized sweater is arguably one of my favorite winter styles. For one, they are extremely comfortable and allow for easy layering underneath if so desired. For two, if you're looking to stock up on a ton of them, you can definitely find a ton of vintage sweaters at your local thrift store. The one I've styled in this slouchy, off the shoulder look, is from H&M in a size Medium.
Combat the cold with color
I admittedly love darker tones during the winter, black is typically my staple color. But, sometimes it can help to start infusing color back into your wardrobe to help combat the overall grey, dreariness of mid-winter; the soft peach and orange tones in my sweater featured here does this in a very subtle way while adding a little artful excitement to my outfit.
Bottoms outside the box
So let's say you're not up for refreshing your sweater style; you simply don't have the time or you're just not inspired to do so. Fair enough, it's winter and you're over it. Replacing your go-to jeans or leggings with a different pair of bottoms is an alternate and often easier approach to extending the versatility of your favorite winter sweaters. Pull out some of your more unique denim styles, like these acid wash jeans in my look, or more dramatic wide-leg pants like those featured in my MyrihaTravels: the Solo London Trip post, to create an outfit that's still warm but also inspired with a bottom that's new and unexpected.
Same sweater, different style
Last but not least, most sweaters, especially oversized, can be styled in a number of different ways to present a completely different look. Adding accessories like a chunky scarf, a large belt, a blazer, or a gold-toned jewelry are a few of my go-to ways to refresh my favorite sweaters. I'm also pretty good for adding a collared shirt underneath a sweater for a more pulled together look. Viewing your sweaters as wardrobe pieces that can be restyled with other major or minor pieces in your closet opens up a limitless number of possibilities for refreshing your winter style.
---
You likely have everything you need already in your closet, no need to go on a mid-winter shopping spree. For those of us in the Midwest, we likely have another two months of winter weather, so get creative, find inspiration, and don't let the weather steal your style. Shop items similar to my look through the links below!
All the love,
Myriha