[eltd_dropcaps type="normal" color="" background_color=""]H[/eltd_dropcaps]appy Monday guys, I hope your week is off to a positive and productive start. Since we're still experiencing amazing weather in Chicago, I want to highlight one of my all-time wardrobe favorites: Distressed Denim Jeans. Let's get started…
---
There are two times of year when I choose to wear distressed denim jeans on a regular rotation, spring and fall. They are perfect for those transition moments when you're not quite sure what the weather will be, but you still want an effortlessly casual look. I recommend investing in one good pair; you can treat them as a wardrobe basic and style them many different ways. In this look, I'm wearing my favorite pair from Zara; I've had them for a few years now and they tend to just get better with time.
The remainder of this look was inspired by this beautiful orange blouse that I found at Target. I love the intricate pattern and the raised neck; I tend to gravitate towards pieces like this because they work so well with my short hair. Honestly, I had no idea that Target had such a great fall clothing collection, but they definitely do and this blouse was one of the many items that caught my eye. Go check out Target's clothing aisle guys and thank me later.
---
I pulled the whole outfit together by adding a few fall colored accessories. My brown fur vest and green patent-leather bag both add texture and complement the denim jeans perfectly (both are also great thrift store finds). Also, these olive green booties from A'GACI have been a lifesaver this fall, definitely my go-to shoe.
I hope you guys find some outfit inspiration from this look, it's probably one of my top favorites this season purely because of its simplicity. Let me know what you think! You can also shop similar styles below through ShopStyle.
All the love,
MB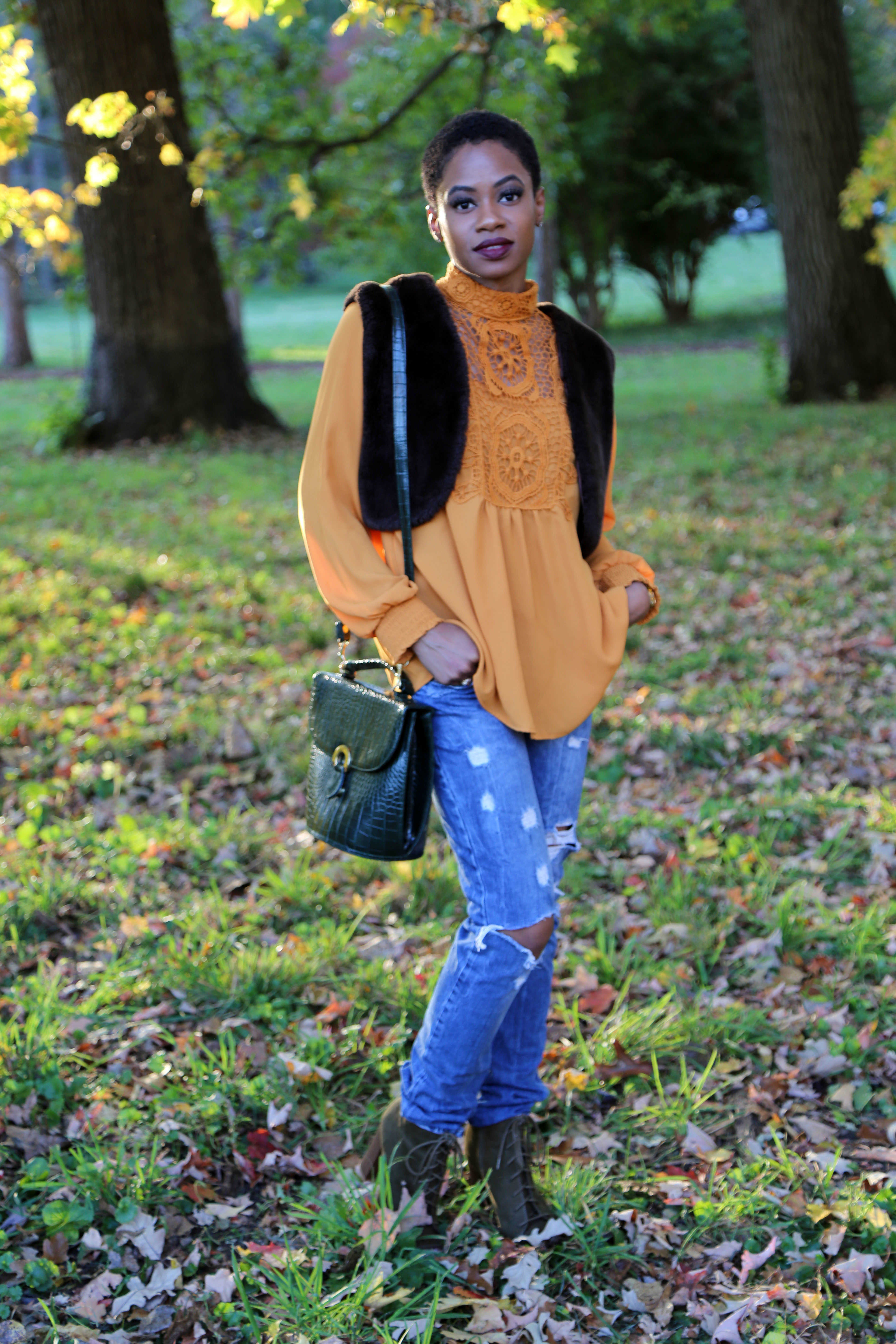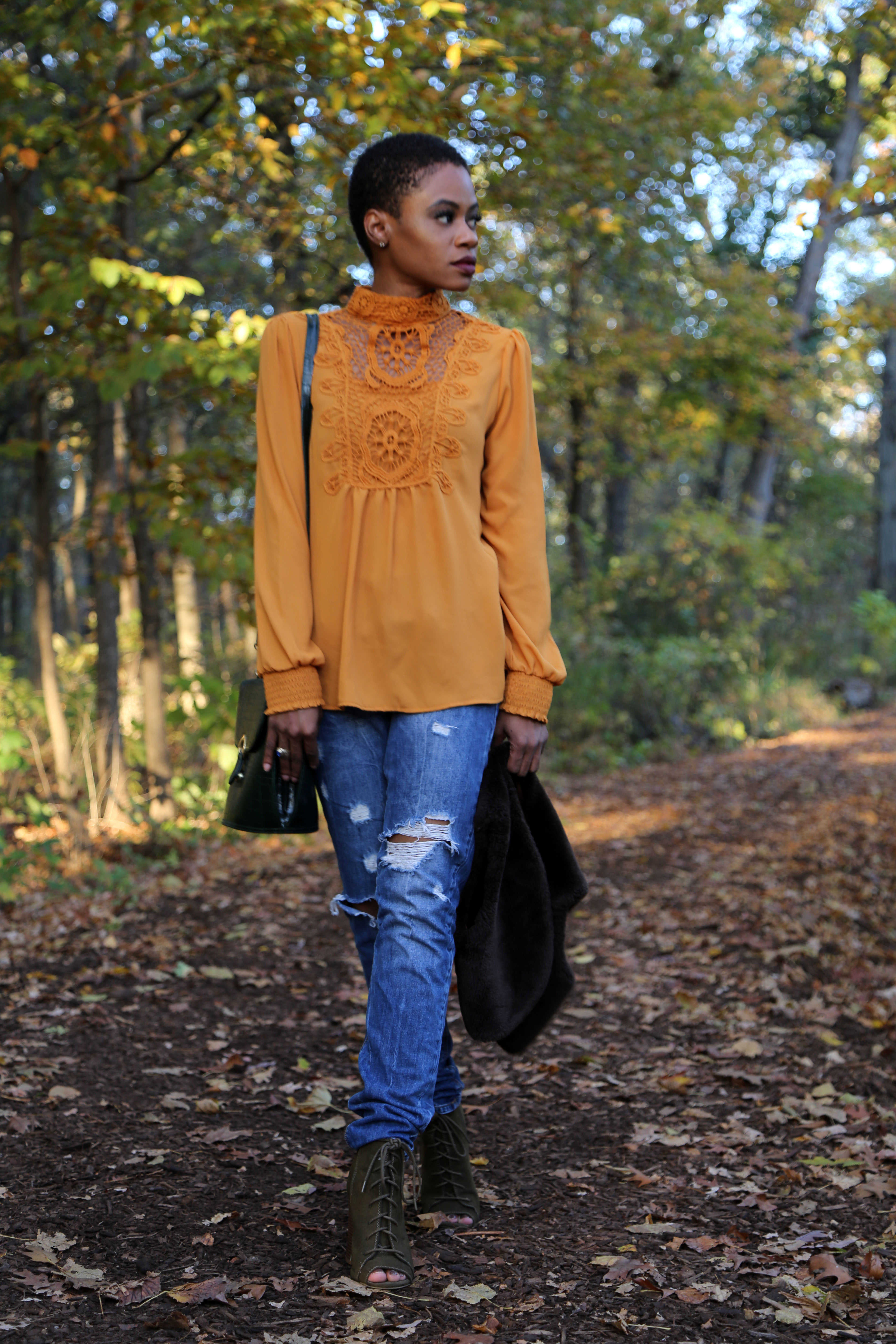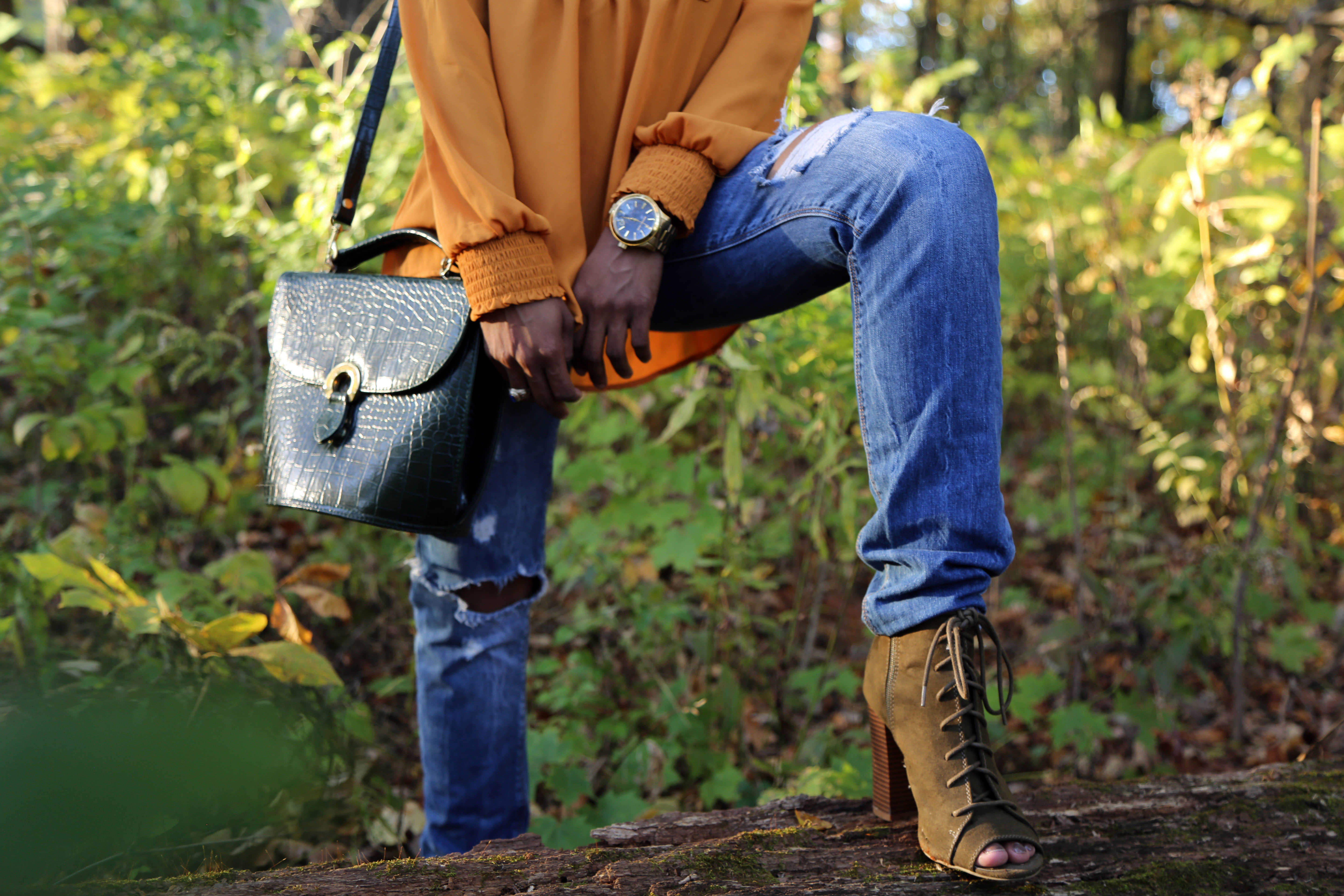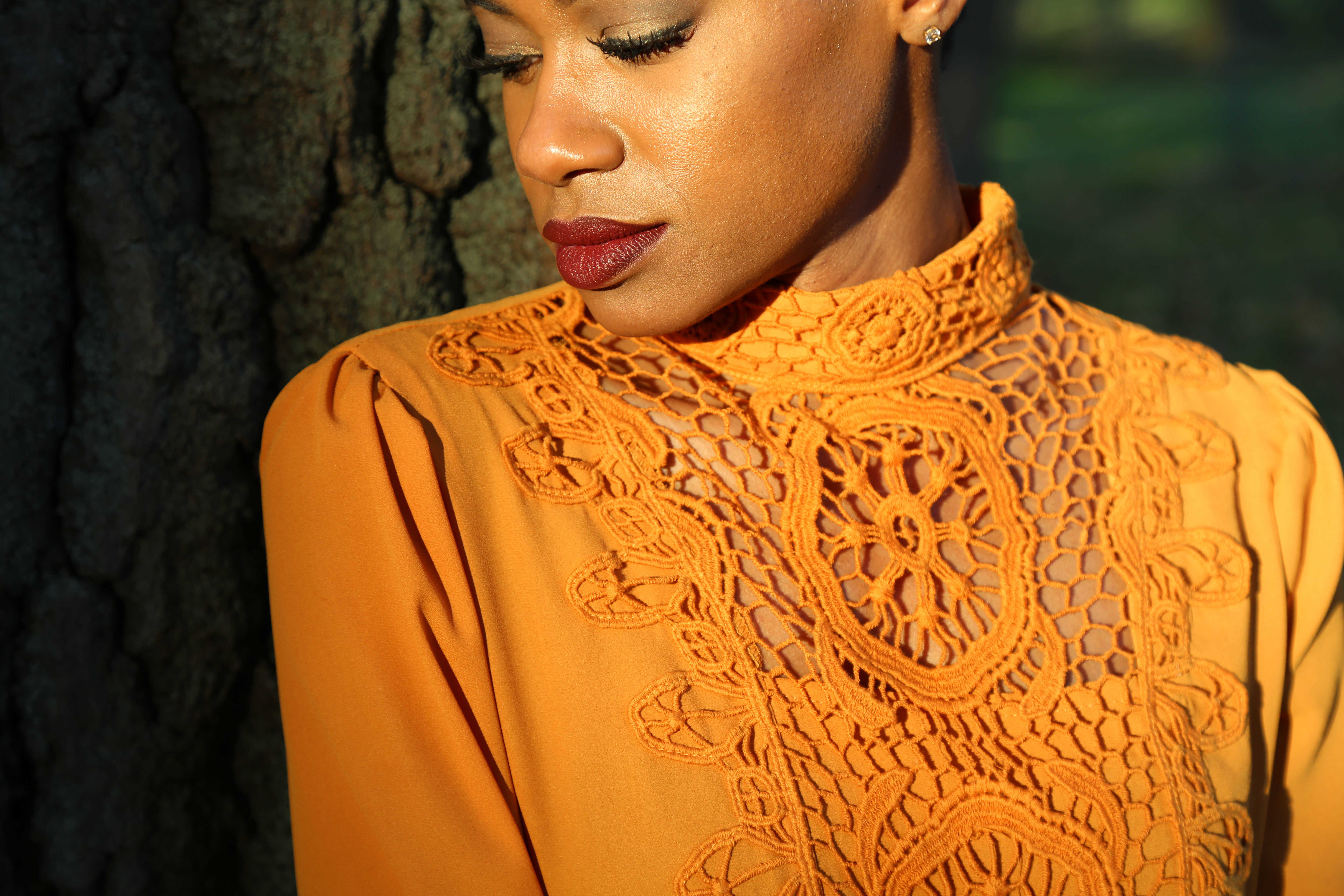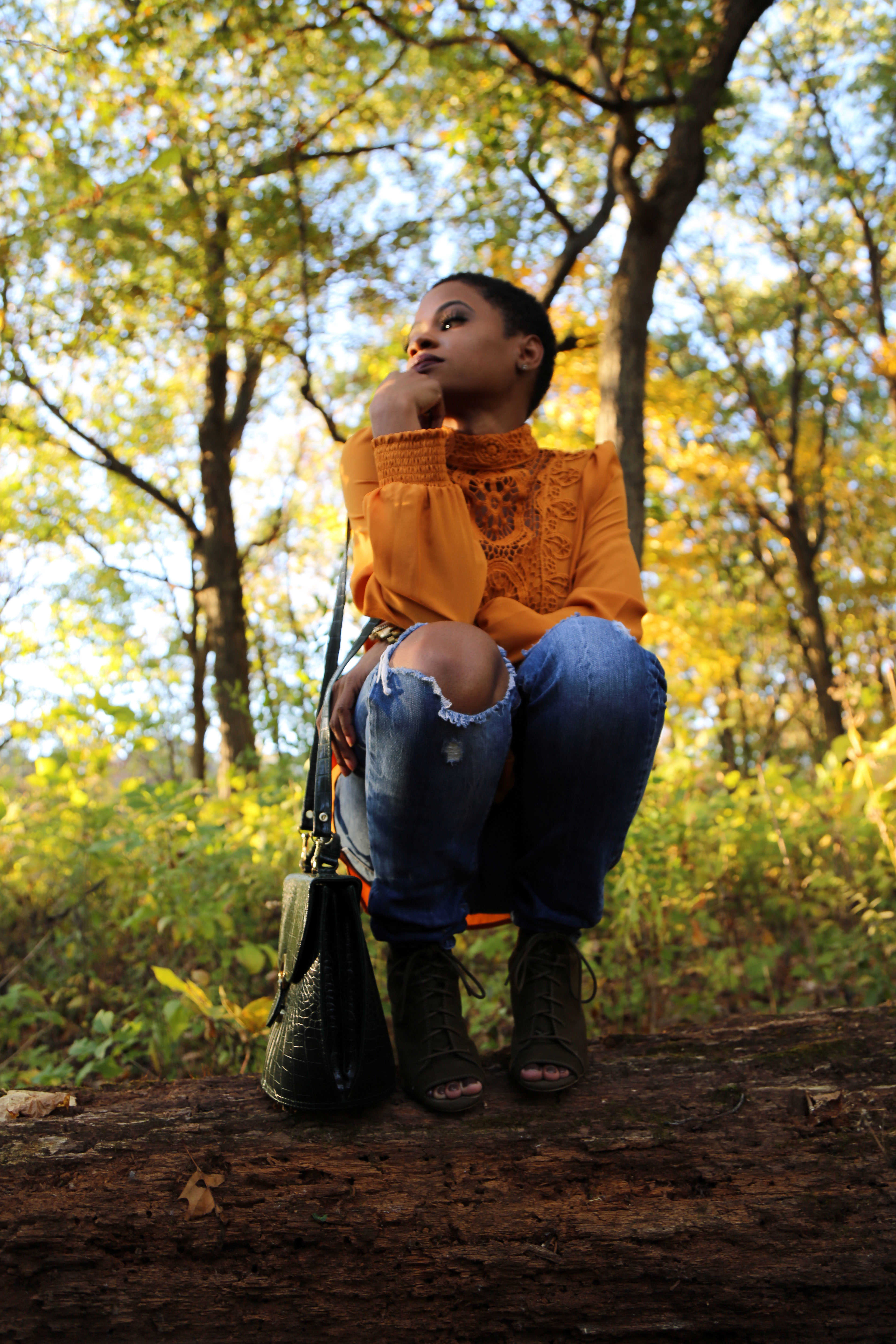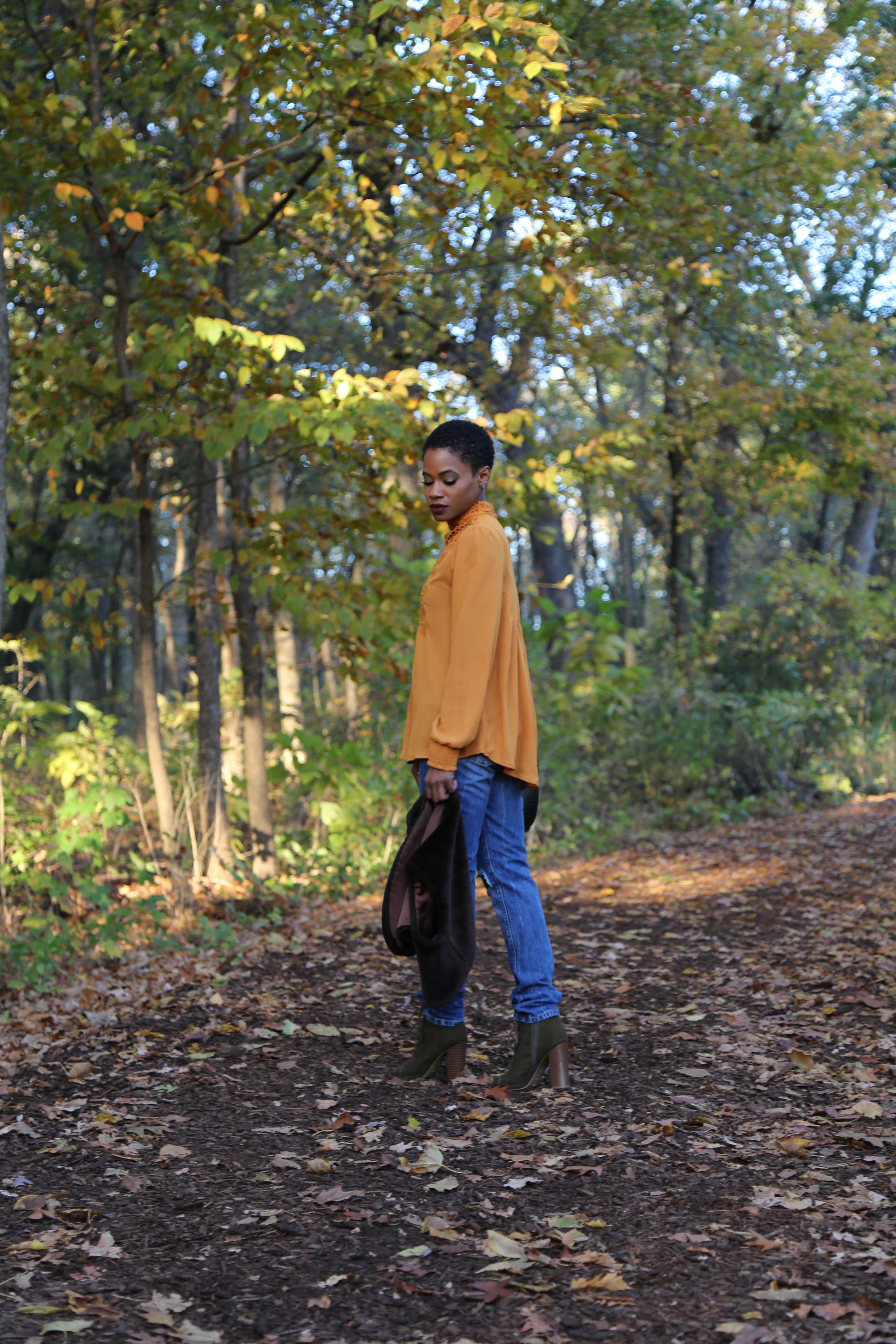 Blouse: Target
Distressed Denim Jeans: Zara
Shoes: A'GACI
Brown Vest: L Train Vintage (New York)
Green Patent Leather Bag: Bridgeport Thrift