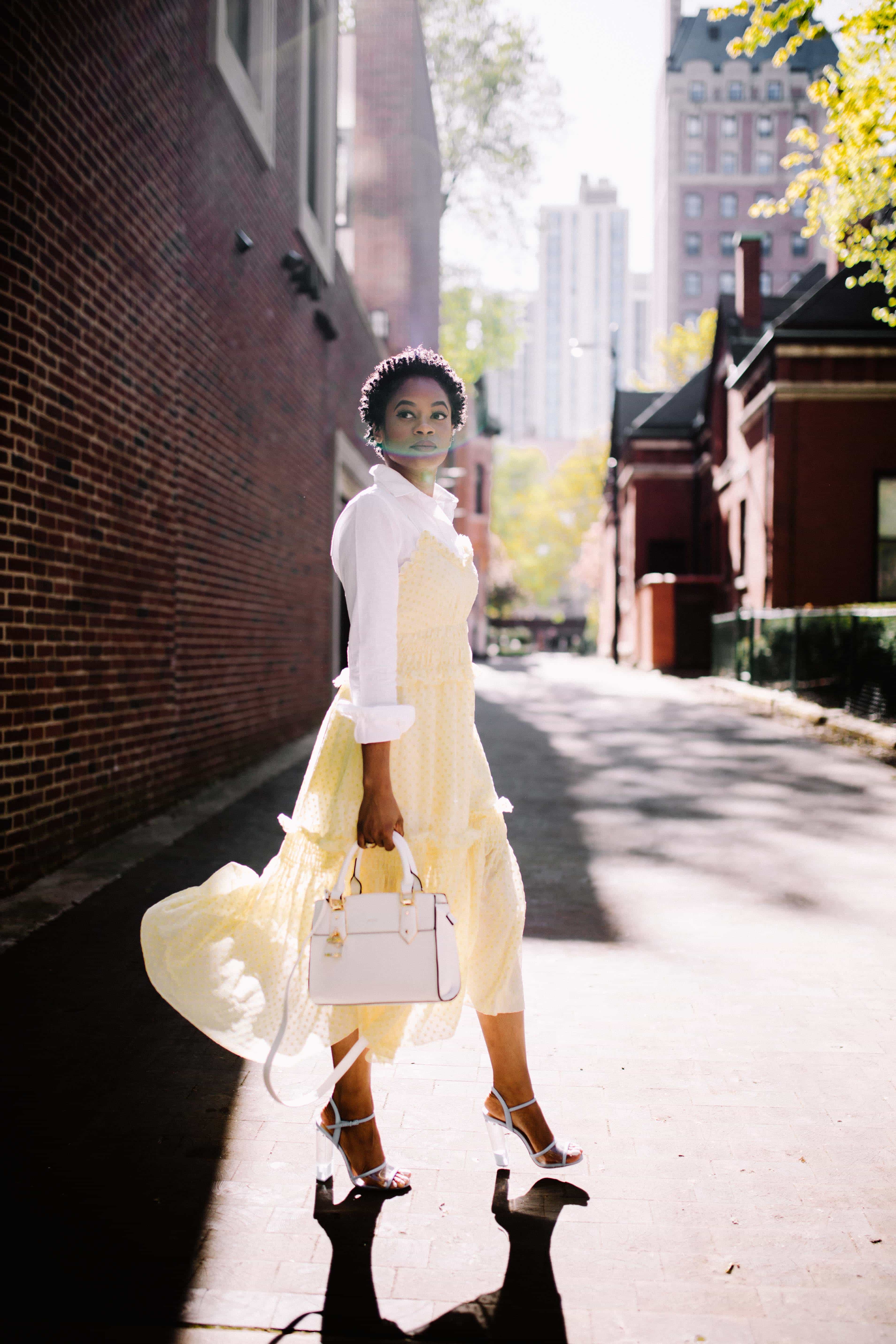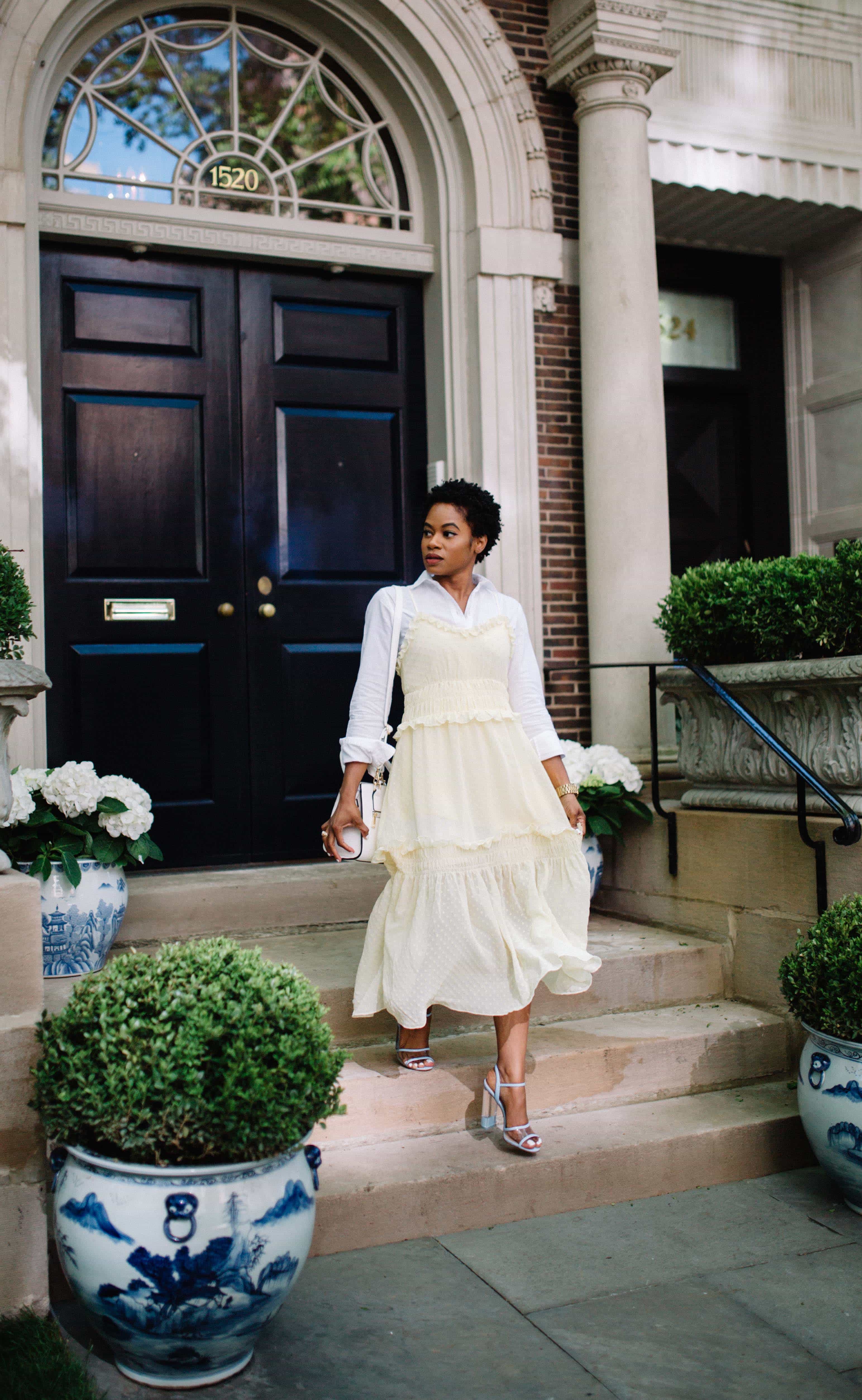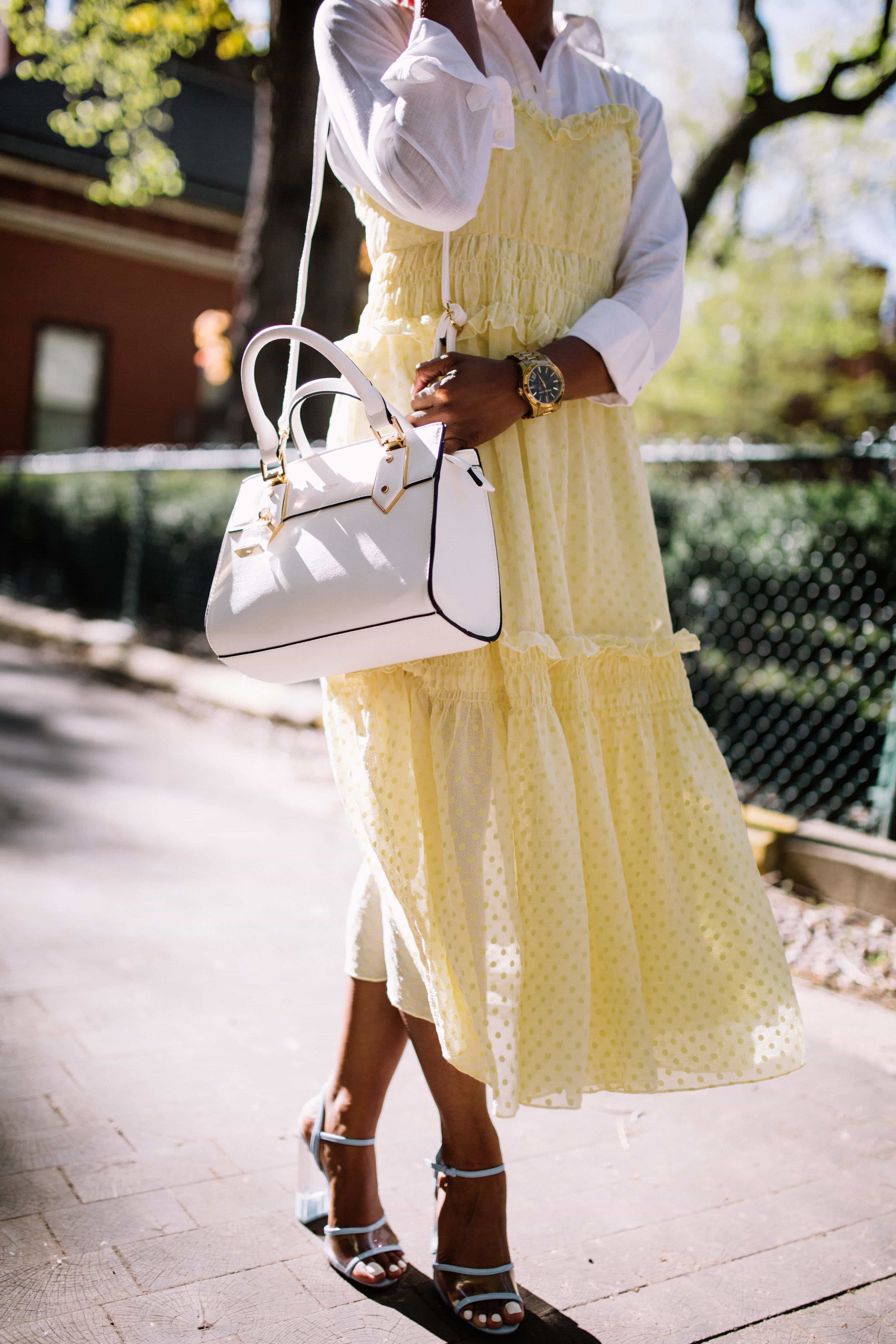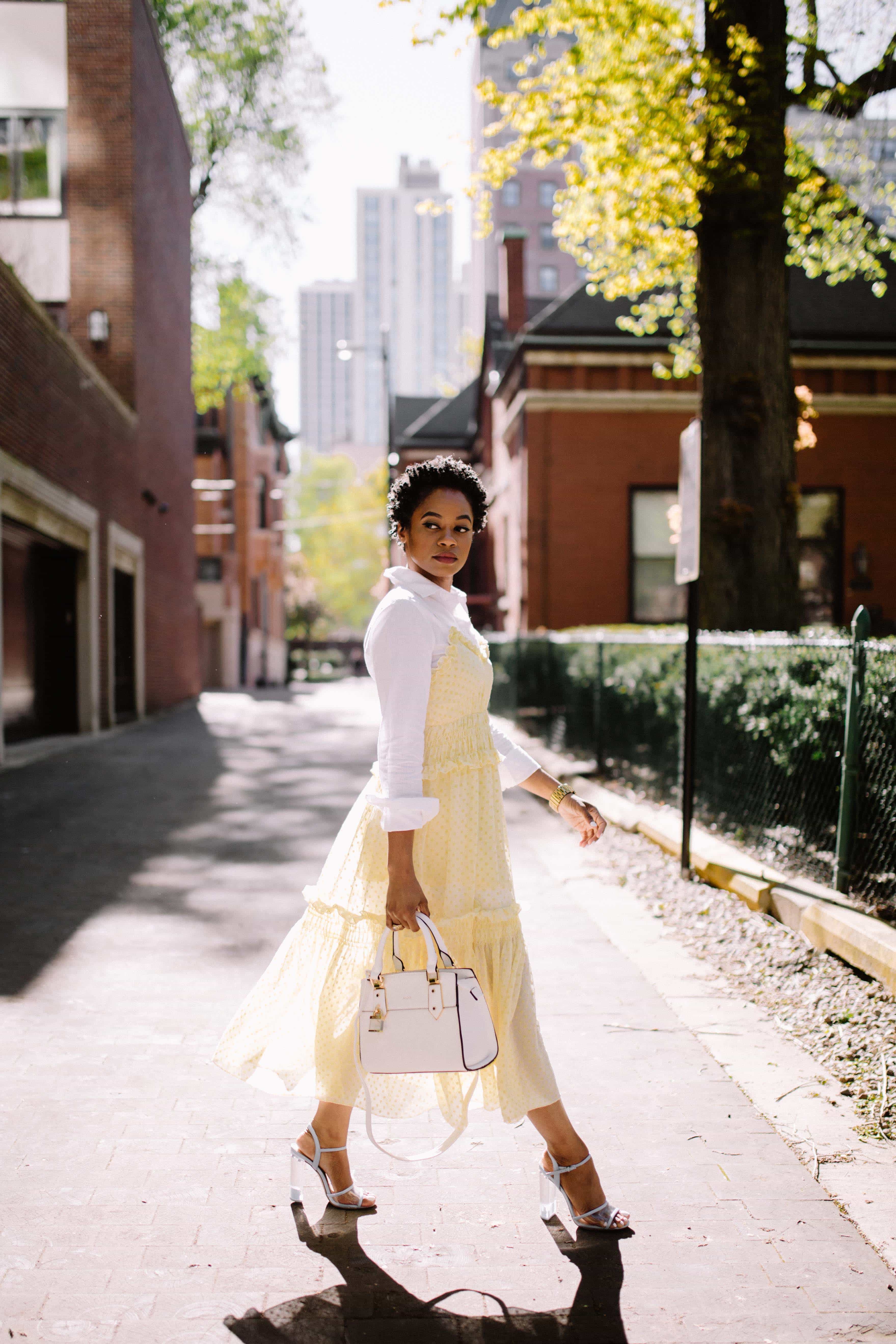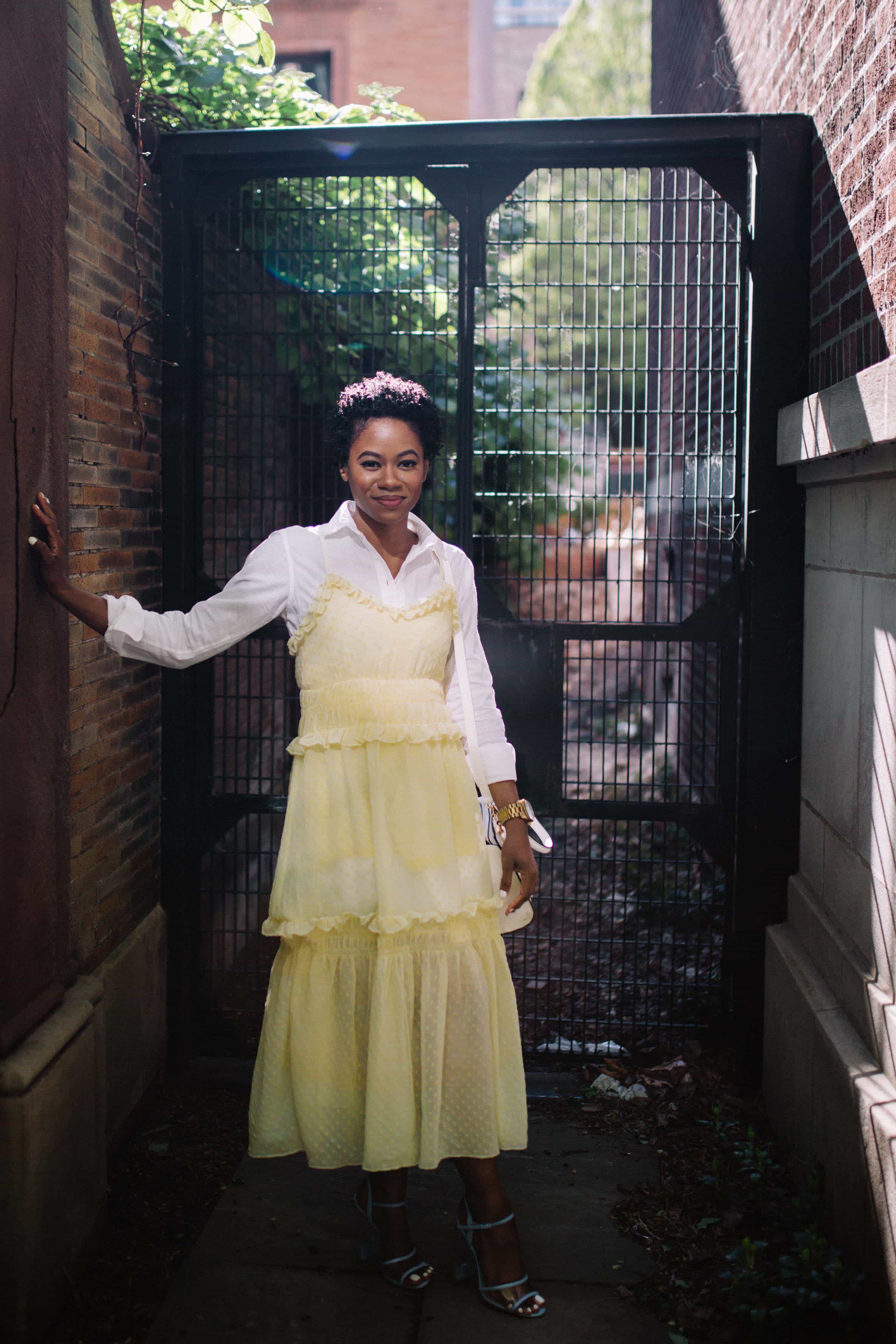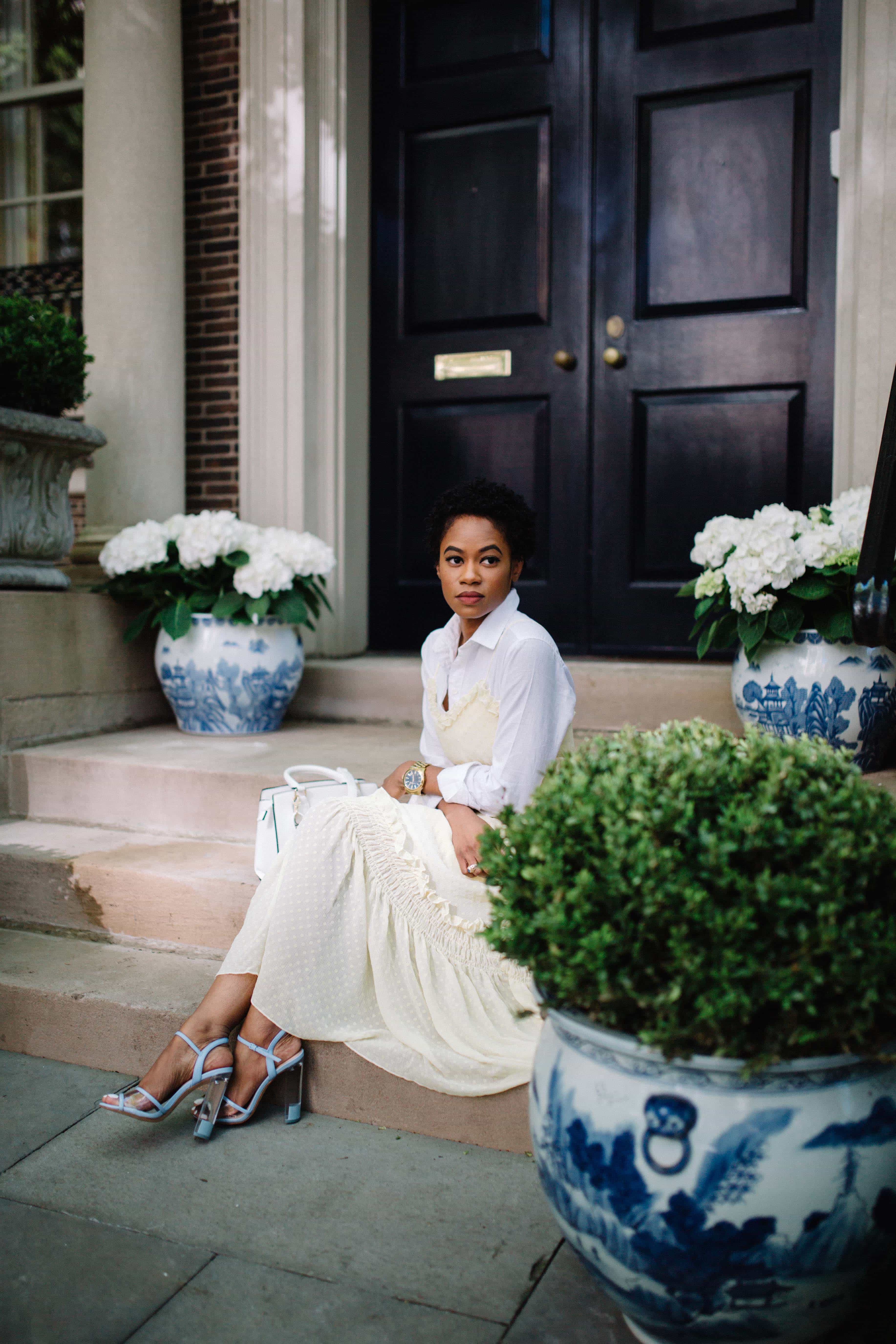 After several occasions of visiting my closet and finding mostly black and neutral heels, I realized that I seriously needed to reassess my shoe shopping strategy. It's so easy to walk into your favorite shoe store and run for the neutrals because they're easier to style and you can generally get the most wear out of them. Deciding to take some of my own advice from last week's post, Balancing Your Wardrobe, I officially made a promise to myself to embrace more color this summer.
With this mission in mind, of course ALDO Shoes was at the top of my list to visit, as they've done an amazing job incorporating beautiful, standout colors in their recent collection. In this look, I am wearing the Camylla block heel sandal. I immediately fell in love with these light blue beauties. They have an undeniable Cinderella charm, which ultimately inspired me to style this entire whimsical, feminine outfit. Paired with this yellow dress from H&M, this combo demonstrates how these two eye-catching colors can fit so seamlessly together. The Camylla shoe is an instant classic that I'll be finding unique ways to style all summer long.
Check out the full details of this outfit below (with links to shop!) As always, let me know what you think and have a wonderful week!
All the love,
MB
---
White Shirt Dress – Uniqlo
Yellow Maxi Dress – H&M